Despite being voted the second best city in the world, Chicago isn't the first city that pops up in people's heads when they're considering their retirement options.
Most Americans think of Florida beaches when they're thinking of retirement, but if you want to lead an active life after retirement, Chicago may just be the perfect city for you.
Of course, being the huge metropolitan city that it is, Chicago may not appeal to everyone. On that account, let's go over the pros and cons of retiring in Chicago to see if it's the right city for your retirement.
Reasons to Retire in Chicago
The very fact that you've landed on this article means that you're probably a city dweller. If that's the case, you're likely to fall in love with the windy city of Chicago.
Of course, there are other reasons you might be considering it, such as getting closer to family, having access to its world-class art scene, and more.
Here are a few more reasons why you should consider Chicago as a retirement place:
1. Star-Studded Food Scene
Not only is Chicago the birthplace of deep-dish pizza, but it also has around 23 Michelin restaurants serving diverse and awe-inspiring dishes.
So if you're interested in the culinary arts and consider wining and dining as something you're genuinely interested in, Chicago is one of the best US cities to live in.
2. Retirement Income Tax Exemption
One thing you'll notice about laws and regulations in Chicago is that they do care about their seniors. Income tax exemptions for senior citizens can save you hundreds of dollars a year, especially if you're a homeowner.
However, not all tax laws are so accommodating in Chicago, as you'll learn shortly!
3. You Can Experience All Four Seasons
Another thing that you'll find both in the pros and cons sections of this is Chicago's weather. The great thing about Chicago's climate is that it's not 100% dull and gloomy, but not overly festive and sunny either.
Living in Chicago means you'll get to experience all four seasons. You'll see everything from the gorgeous falling of leaves to incredible blooms. This is a huge plus in a city that has 7,600 acres of parkland.
4. All-Year-Round Transportation
Retirement age comes with some challenges, and a huge one for most retirees is the ease of getting around. This is particularly true if you don't have friends or family who can still drive and would help you move around the city.
Chicago has one of the best transportation infrastructures in the US, the Chicago Transit Authority.
In Chicago, you have access to ADA Accessible trains, an extensive Metro system, and buses connecting all 77 neighborhoods of the city, all running all day and all year.
5. Freshwater Beaches in the City
There's a unique feeling you get from sandy beaches right in the middle of the city. Chicago's 24 public beaches have the power to pull the plug on any mental static you may have, any time of day. On top of that, the activities you get to do in different parks and beaches vary immensely.
Want to sip on a cocktail on the beach? Maybe have a fine dining experience with a view? Or perhaps you're more into water sports? Whatever you may have in mind, there's a beach for it in Chicago.
6. Culture on Every Corner
The incredibly diverse activities you'll find in Chicago are far from exclusive to its beaches. In fact, it is truly unlikely that there's an interest, hobby, community, or activity that doesn't exist in Chicago.
Chicago is home to the Cubs, an entire district dedicated to theaters and various art spaces, comedy clubs, festivals and exhibitions, and so much more.
Cons of Retiring in Chicago
Any Chicagoan reading the above would probably be thinking "yes, but…" after every sentence, and that definitely makes sense. Surely the third biggest city in the US comes with its fair share of issues.
1. Crime Rates Are High
The first issue and probably the first thing you'll hear about is Chicago's crime rate. Chicago is one of the top twenty cities in terms of violent crimes. The city's crime rate is a whopping 67% higher than the national average.
Of course, these are average numbers for the whole city, but there are districts that are substantially safer than others.
2. Harsh Winters
Okay, let's address the elephant in the room; Chicago's winters. As mentioned earlier, Chicago's weather can vary greatly, which wouldn't be much of a problem if it wasn't for the crazy cold winters the city gets.
Not only has Chicago been referred to as The Windy City since the 19th century, one recent winter actually earned it the nickname "Chiberia."
So if your old bones can't take the cold, Chicago should be pretty far down your list of retirement options.
3. Forget Parking… Or Driving
Skyscrapers scattered all over the city, double-decker streets, and questionable city planning; there are quite a few reasons why traffic in Chicago is the second worst in the country.
And once you do get to your destination, don't get too comfortable; you're likely to go in circles looking for a parking spot.
4. Taxes Are Weird in Chicago
Finally, one of the hidden cons of living in Chicago is the weirdly creative taxes that are unique to Chicago.
There are all sorts of intriguing taxes, from candy tax to online streaming. A lot of people believe that this is the result of political corruption.
Conclusion
Chicago is a truly mesmerizing city. It has every form of entertainment you could possibly think of. If you intend your retirement to be culturally rich and diverse, and you have money to spend on living in a particularly nice district, this city has it all.
If you're looking for a laid-back or an exclusively warm retirement, though, then perhaps Chicago isn't right for you. In all cases, a long stay in Chicago can help you experience everything on this list firsthand to see how you'd enjoy it.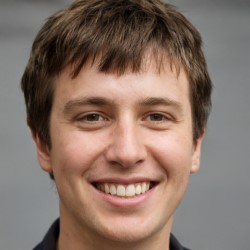 Jason Dempsey is the CEO and Co-Founder of Home City Living. After abandoning the corporate world in order to indulge his wanderlust, Jason founded Home City Living with his partner Rose to create the premier source of travel information and inside local knowledge on the web to help other would-be global explorers and seekers learn to spread their wings and fly.