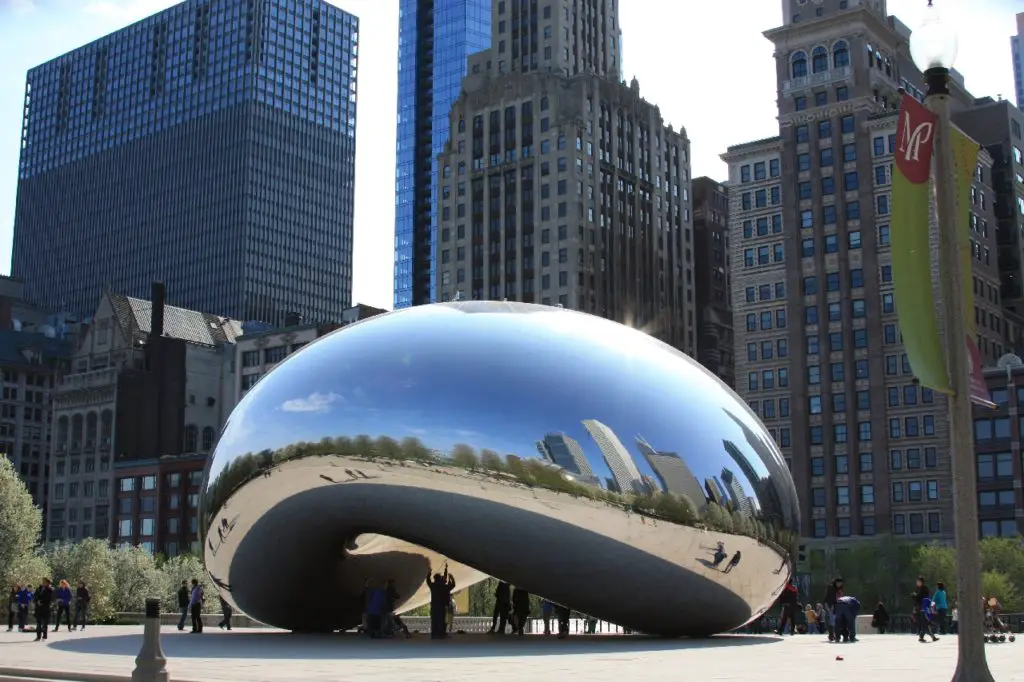 Chicago City is a relatively dangerous place compared to other major cities in the USA, but tourists who take basic precautions will generally have a great time.
If you stick to safer areas, stay in groups with friends and family if you feel uncomfortable, and do not go out alone at night, you're more than likely to have a great time in Chicago. Many millions of tourists and domestic travelers pass through Chicago every year and have a very enjoyable time.
Furthermore, there are some very safe suburbs as well, including Naperville (a suburb to the west of Chicago), which actually ranks as one of the safest places in America.
Is Chicago Dangerous?
Chicago's crime rate is higher than the US average. It is considered the 20th most dangerous city in the United states (St Louis, MO ranks as the most dangerous city).
Statistics show that Chicago's violent crime rate is 1,012 per 100,000 people. This means that there is a 1 in 99 chance that a resident can be a victim of a violent crime.
Go Deeper: 25 Pros and Cons of Living in Chicago
Most Dangerous Suburbs in Chicago
1. West Garfield Park
West Garfield is the most dangerous place in the City of Chicago. The crime rate here is about 13% or roughly 13,135 crimes for every 100,000 people.
What that translates to is that one in eight people will become a victim of a crime. Here, the shootings are 20 times higher than that in downtown Chicago.  
According to studies, the cause of the high murder rate in this part of the city is social media. They also blame old conflicts from old generations. Today, there are groups working together to bring peace to the city. However, this will not happen overnight.
Read Also: Is Boston a Good Place to Live?
2. Washington Park
There is so much violence in Washington Park that the Chicago Police Department once called it the worst crime area in the city. People in the city dubbed it "The Hole," which means you will not get out of it.
Crime got so bad that people were leaving the community. Despite this, there are many who are coming back. Notably, the people responded by helping one another during the pandemic. They helped the ones in need, which showed that there is a sift human side to this dark area.
Washington Park is the second most dangerous area in the city. The rate of crime here is 9,904 per 100,00 people. So, that is roughly 10% or 1 out of 10 chances.
3. East Garfield Park
With only 20,100 in population, this area has about 3,078 crimes per 100,000 people. It ranks third in the most violent areas in the entire state of Illinois.
This area has a 299% higher crime rate than the national crime average. Property crime is the main problem in this area. Property crime refers to burglary and theft. It also includes destroyed properties, but it does not include threat to the victim.
East Garfield Park is in the West area of the city, and it has a longstanding fight against violent crimes. It used to be that the area was a thriving one, but the Great Depression took its toll.
4. Englewood
There is a 1 in 11 chance that one will become a victim of crime in this area. The two most common are violent crimes and property crimes.
There are 3,026 violent crimes for every 100,000 people in this suburb, which makes it 792% higher than the national average.
The community has suffered from what social experts call "white flight and disinvestment." Back in 1950, 11% of its population was African Americans. Twenty years later, the community is comprised of 96% blacks. The economic growth has declined so severely that there are only few job opportunities left.
Safest Suburbs in Chicago
Despite Chicago having a bad reputation for property and violent crimes, there are many areas here that are safe for living and raising a family.
1. Printers Row
This place got its name from its industrial history. There used to be a lot of printing and publishing businesses here in the 1880s. As technology changed, the companies also died down by the 1950s.
Today, the printers' buildings are residential areas. These places are close to grocery stores and restaurants. There are also museums in the place and a shopping area that was once a railroad station.
The crime rate in Printer's Row is below the national average, and it is one of the safest suburbs in the City of Chicago.
2. Gold Coast
There was a time when this place was called Astor Street District. It is full of landmarks that one must see.
It became a notable place when a businessman named Potter Palmer built a mansion that had 42 rooms. He built the mansion in 1885, but it has long been demolished.
Gold Coast is family-friendly with a lot of transportation options. It is a safe neighborhood with several educational institutions. The thing is that it also demands a high cost of living. 
Overall, Gold Coast has earned a reputation of being a place for the rich and the affluent. It offers luxury and prestige, and it is one of the most expensive areas in the city.
3. Streeterville
Streeterville is located between Magnificent Mile and Lake Michigan. It is one of the most visited places in the city, and it is as safe as it goes.
The city has several medical and corporate buildings. There is even a group of residents that act to advance the interest of the community. This group is the Streeterville Organization of Active Residents or SOAR.
Streeterville is popular because of Navy Pier. It is a popular destination, which people sometimes refer to as People's Pier.
4. Lincoln Park
Abraham Lincoln was not born in Chicago, but this area was named after him. It is a famous area but also populous with under 70,000 residents.
Lincoln Park has a zoo, a lakefront trail, and beaches. There are also museums and theaters. The area is not just one park, but it has many parks and green spaces where people can live in peace.
Despite the huge population, the crime rate here is lower than the national average. It is an entertaining place, but then it is also expensive.
Houses in Lincoln Park are expensive because of zoning laws. Today, the highest that one can build is only about 47 feet. There are also laws with floor-are ratios. Since people cannot build as high a building as they want, real estate has become really pricey.
Conclusion
Chicago City is a relatively dangerous place as far as American standards go. It has one of the highest violent crime rates in the country. Despite this, Chicago pales in comparison to other cities in the world. It is not even in the top 50 most dangerous cities in the world.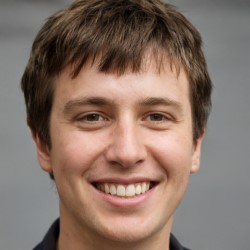 Jason Dempsey is the CEO and Co-Founder of Home City Living. After abandoning the corporate world in order to indulge his wanderlust, Jason founded Home City Living with his partner Rose to create the premier source of travel information and inside local knowledge on the web to help other would-be global explorers and seekers learn to spread their wings and fly.