Here's the thing about living in Chicago. There are many more pros than cons. But some of the cons, like crime and the cold weather, are pretty bad.
So in my estimation, so long as you can deal with the cons, you'll be able to really enjoy the significant pros. It's a cosmopolitan city with vibrant culture and sense of camaraderie.
Who Might Enjoy Living in Chicago?
Professional Paul
The city is a hub for professional industries. Many young people out of college move to Chicago for the great career advancement opportunities in a big city.
Midwest Mary
People from California might bristle at the freezing winters. But for people who grew up in the Midwest, there's a certain comfort come fall and the pumpkin spice lattes start coming out.
Foodie Frank
The food culture in Chicago is famous. Chicago has developed its own food culture and there are tons of amazing restaurants around town.
Uptown Ursula
Chicago has such great public transit and a concentrated city core, so you can live in some suburbs like Uptown without a car and never leave the bustling, vibrant city.
| Pros of Chicago | Cons of Chicago |
| --- | --- |
| 1. A City of Culture | 1. Terrible Winters |
| 2. History and Architecture | 2. Humid Summers |
| 3. Good Public Transport | 3. Mixed Housing Market |
| 4. Excellent Food | 4. High Cost of Living |
| 5. Cheaper Alternative to New York | 5. Terrible Traffic |
| 6. Excellent International Airports | 6. Parking and Dibs System |
| 7. Sports Culture | 7. Inequality and Segregation |
| 8. Lake Michigan | 8. Gang Violence and Crime |
| 9. Good Public Parks | 9. High Taxes |
| 10. Quirky City Traditions | 10. Corruption Issues |
| 11. Simple Grid System | |
| 12. Great Libraries | |
| 13. Many Nearby Weekend Getaways | |
| 14. University Life | |
| 15. Professional Career Prospects | |
Alright, let's get into this. I'll provide a table summary below, then explain each point one-by-one under that.
15 Pros of Moving to Chicago
1. A City of Culture
Chicago has been a cultural hub for the United States for centuries.
It's home of some of the best African-American music, with this reputation stemming back to the days of Chicago soul, jazz, and rhythm and blues. In particular, it was a massive hub for the post-war blues scene.
In the 21st Century, that music tradition continued with some of the best hip-hop artists emerging out of Chicago. These include Kanye West, Chance the Rapper, and Lupe Fiasco.
Unlike other newer cities like Phoenix, Chicago is a buzzing city with an exciting nightlife and several major festivals. Top of the list, of course, is Lollapalooza, which attracts 400,000 visitors per year (matching other major festivals like Austin City Limits).
2. History and Architecture
As one of the oldest major cities in the United States, Chicago has more history than most.
Its architectural history is perhaps the most interesting in the entire nation. Its reputation as a city with amazing architecture stems from the Great Chicago Fire of 1871. After the fire, a flurry of new architecture cropped up to rebuild the city.
It's now famed as the city with the first skyscraper in the world (although it was destructed in 1931) and multiple gorgeous Polish Cathedrals (see pictures of them here).
And of course, it is well-known for its public sculptures, including the famous 'Chicago bean'.
Oh, and it's also home to Abraham Lincoln and Chicago blues and jazz.
3. Good public transport
Getting around the city is easy, with regular buses, light rail (Chicago L), and rideshare cars. It ranks highly for accessibility, according to studies.
Chicago has the 2nd largest public transport system which employs a mix of buses and light rail (The Chicago L). This public transit system transports over 1.6 million passengers per day, with the majority taking buses, but over 750,000 also taking the Chicago L.
Fares are also relatively cheap, with an L ticket currently going for $2.50.
The Chicago L is also well connected to the airport.
The Blue Line conveniently takes people from downtown to O'Hare International Airport (it takes about 40 minutes) and the Orange Line takes people to Midway Airport in about 25 minutes.
4. Excellent Food
Chicago is famous for its food culture which was built up by its 19th and early 20th Century working-class Italian immigrant population.
Topping the list is of course the Chicago deep-dish pizza which has since swept the world. It's famed to have originated in Pizzeria Uno which has been operating since 1943.
But there's also the unmissable Chicago-style hotdog and their Italian beef sandwiches.
Today, there is also a significant range of upscale restaurants, with Chicago usually boasting around 25 Michelin Star restaurants in each annual edition.
5. Cheaper alternative to New York
While Chicago does have a high cost of living, it's much more affordable than other major US cities.
Chicago, as the second largest city on the eastern half of America, is often seen as the more affordable alternative to New York.
And when you did into the data, you can see this is clearly true.
Chicago does well given its size. It's the 19th most expensive city in the nation, but you've got to take into account that it's the 3rd biggest.
Other major cities like New York, Los Angeles, San Francisco Seattle, Boston, and Washington DC are all significantly more expensive.
6. Excellent International Air Connections
Chicago's two airports (O'Hare and Midway) provide excellent domestic and international connections.
O'Hare is the major airport in Chicago and one of the busiest in the United States:

Find more statistics at Statista
From O'Hare, you can travel direct to major international destinations including London (UK), Toronto, Cancun, Frankfurt, Tokyo, and Dublin.
Midway, the older of the two, is more commonly used for domestic travel, although it has some great connections to various Mexican destinations as well.
The connection from the airport to downtown is also excellent, with the Chicago L taking you straight to the airport from downtown.
Lastly, as someone who hails from the west coast, another one of my favorite things about the east coast is that it's so close to Europe! A flight from Chicago to London takes 8 hours.
7. Sport Culture
Chicago has a major league team in all the top American sports. It also has countless sports bars to show the local major league events as well as several stadiums.
The most popular team (by game attendance) is the Bears who play in the NFL (football), despite having not won a super bowl in over 35 years.
They also have the world-famous White Sox and Chicago Cubs, who both have played in the MLB (baseball) for over 100 years.
In Hockey, Chicago backs the Blackhawks who have amassed 6 Stanley Cup wins.
And in Basketball they've got famous 6-time winners, the Chicago Bulls, who of course were home to the immortal Michael Jordan.
8. Lake Michigan
Despite being a long way inland, Chicago sits right on the edge of Lake Michigan, the second largest of the five great lakes.
The lake is home to many fine weather day activities, including swimming, biking, jogging, or simply enjoying the promenade on the Navy Pier.
The best way to enjoy Lake Michigan whilst in the city is to head to Lakeshore Drive and enjoy the 15 miles of recreational space along the shore. This includes the numerous beaches and bikeways down Lakefront trail (check the water quality before heading out) and the 1,200 acre Lincoln Park.
9. Public Parks
Chicago ranks highly for its accessible greenspaces dispersed around the city.
This includes 8500 acres of greenspace, 600 parks, and 26 miles of lakefront. Nine percent of all Chicago's landmass is reserved for greenspace.
According to the Trust for Public Land, Chicago ranks as the 5th best city for park access in the nation. 98% of all Chicagoans live within a 10-minute walk of a public park.
10. City Traditions
Chicago is also a city of traditions. Some of the top traditions include the St Patrick's Day river dying event, Christmas markets, and winter lights festivals.
Every St Patrick's Day, the city runs green for a few hours. Chicago has many citizens of Irish heritage, and it's a city pulls out all the stops to celebrate the day. Head to the river that cuts through town to see the river run green for a few hours from 40 pounds of dye, a tradition that dates back to 1961.
While Chicago's winters can be cold and miserable, they can also be magical. Christkindlmarket is at the center of the festivities. The market has a European Christmas Market feel, including some amazing German pretzels and tasty hot drinks.
Chicago also turns on some impressive lighting displays every winter. The Lincoln Park Zoo, Botanic Garden, and Mile Lights Festival (thanksgiving) are the best spots to see the city under lights.
11. Simple Grid System for Roads
The orderly grid system of Chicago helps you get around the city with ease, always know where you are, and be able to tell North from South even when you're squeezed between skyscrapers.
A 2019 study in the journal Applied Network Science found that Chicago's grid network is "the most ordered city" in the United States, followed by Miami and Minneapolis.
The grid makes it possible to drive, walk, and ride around the city without too much difficulty. However, I must say it does take a little while to figure out the formula.
The grid numbering starts at the intersection of Madison (east-west) and State (north-south) and the numbers increase as you get further from the city. Eight blocks form exactly one mile, and on each mile you'll find a major street to funnel you where you need to go.
Learn more about the Chicago grid here.
12. Great Libraries
It's not something you think about that much unless you're an avid reader. But, Chicago is a city with some amazing libraries.
Even people who don't rely on the libraries for resources can appreciate the beauty in Chicago's grand libraries.
If you seek a lovely library environment to read a book, consider going to check-out the facade of the Romanesque Newberry Library, the glass-domed Winter Garden on the ninth floor of the Harold Washington Library, and the 19th-century skylight of the Library at the Art Institute.
13. Many Nearby Weekend Getaways
There are some great nearby spots for a weekend drive out of Chicago. My first choice would be Indiana Dunes, which was upgraded to national park status in 2019.
There is tons of hiking, fishing and camping within the national park. And being just an hour away from Chicago, it's perfect for a quick weekend escape. Here's more about Indiana Dunes:
There are also countless charming town escapes in nearby Wisconsin and Michigan, such as Union Pier and Kohler.
For skiers, the best winter escapes are Galena and Boyne, although Boyne is far enough away that you'll want to do at least 5 days there to make it worth your while.
14. University Lifestyle
Many students head to Chicago for university. Students can comfortably live, play, and socialize in a global metropolis.
The University of Chicago is a world-famous institution which usually ranks well on the world and US university rankings. There is also the University of Illinois at Chicago (UIC), the Illinois Institute of Technology, and Loyola University within the city.
Chicago's inspiring cosmopolitan city, amazing libraries, and excellent public transport also appeal to students.
Socializing is easy and it's got all the trappings of a big city while still being a somewhat cheaper alternative to New York.
15. Professional Career Prospects
Chicago's sheer size means it's a city where there are always jobs going. The large financial services sector also leaves room for potential entry-level college graduate positions.
Compared to other major cities like New York and Los Angeles, Chicago's white-collar industries are somewhat easier to break into, but by no means easy. As with everywhere these days, the first job is always the hardest one to get!
But the substantial financial services sector in the Loop is a huge employer, along with the US, city, and state governments, and the healthcare and university sectors.
Overall, I would give Chicago an above average rating for career prospects, especially in contrast to comparable large cities. But, there are still better job markets out there in medium-sized cities around the country (Austin, TX comes to mind).
10 Cons of Moving to Chicago
1. Terrible Winters
If there's one major downside of Chicago, this is it. The winters are blistering cold.
The average January high is 31°F and the low 17°F. The cold weather beings in late October and doesn't subside until well into April.
With the cold comes snowfall which covers the city throughout winter. The average winter snowfall is about 35 inches.
Nevertheless, many Mid-westerners moving to Chicago would be well aware of this and be fine with the blistering winters. On a plus side, they do bring with them the cozy comfort of hot chocolates and magical white Christmases!
2. Humid Summers
Midsummer temperatures generally peak at comfortable mid-80s temperatures, but the bigger concern is the humidity.
Humidity can make the temperature feel higher and days feel more uncomfortable. On humid days, people flock to Lake Michigan to wash off the sweat that's sure to accumulate.
Interestingly, it's technically more humid in winter than summer, but it's the mix of sun and humidity that creates that sense of discomfort.
Chicago Average Winter and Summer Temperatures
| Month | Low | High |
| --- | --- | --- |
| January (Winter) Averages | 17°F | 31°F |
| July (Summer) Averages | 66°F | 85°F |
3. Mixed Housing Market
While Chicago is the 3rd largest city, its housing prices rank 28th in the nation.
Chicago's housing is somewhat lower than you might expect, given the city's population and the fact it's one of the largest commercial hubs in the nation. For example, it is on average much lower than comparable cities like Washington DC.
In fact, many people choose Chicago over New York precisely because it's still possible for some middle-class professional families to save up and break into the housing market.
However, according to Professor Janet L. Smith, the headline figures conceal the truth. The median price is low because of the segregated neighborhoods.
Inequalities and segregation have led to a situation in which there is often high bidding for a small number of properties in neighborhoods considered desirable, while other properties in areas considered less desirable for some buyers can go for very cheap.
4. High Cost of Living
The cost-of-living picture for Chicago is complicated. Compared to southern cities, it is quite an expensive place, but it's certainly not top of the list, either.
Despite being the 3rd largest city in the nation, it ranks 19th in the United States on the cost of living index. So, it outperforms its size in terms of affordability.
The cost of living is comparable to cities like Miami, Philadelphia, and Sacramento.
Chicago's cost of living on the cost-of-living indexes may also be distorted thanks to the segregated housing market, which skews the figures on cost of housing. If you want to live in a neighborhood considered 'desirable', expect to pay for the privilege.
There are also certainly more affordable cities. Salt Lake City, Austin, Tucson, and Indianapolis all come to mind.
5. Terrible Traffic
Chicagoans love to complain about the traffic. And peak hour does get terrible.
Different studies have rendered different findings on Chicago's traffic relative to other cities. This study rates it the 3rd worst in the nation. But TomTom, which is the authority on these figures, finds it's the 20th worst traffic in the nation, which isn't bad for the 3rd largest city.
Nevertheless, the lived experiences of Chicagoans highlight that Chicago traffic is, truly, terrible. The Chicago Expressway bottleneck can catch people in traffic moving at snail's pace during the peak times. The Kennedy, Stevenson and the Eisenhower can also get pretty bad.
Generally, if you're heading into the Loop during peak times, you're going to be caught in some bad traffic.
But that's the least of your worries – parking is even more of a nightmare!
6. Parking (and the Dibs System)
Parking in the Loop is hard to find and expensive in the managed parking lots. Public transport is recommended whenever you can.
But you also need to know about the Dibs System if you're considering moving to Chicago.
The system operates like this: once the snow starts to fall, you dig out a parking spot, claim it, and don't give it up until the end of winter. To save your spot, you place furniture, buckets, chairs, or anything else you can find over your spot while you're away.
This all started because digging out a parking lot is a lot of work. So, once you've done 30 minutes of hard work, you certainly don't want to give up your park to some stranger who didn't put in the effort!
The dibs system is officially illegal, but the city tolerates it, and doesn't clear the streets of dibs markers until the end of winter.
7. Inequality and Segregation
Chicago is one of the most segregated cities in the nation. This has always caused serious social problems in Chicago.
The segregation in Chicago stems from the era in which the city was built. During boom times, segregation was common and even a design built-into the city's planning. Now, it's hard to undo a lot of the damage that was done.
Significantly, the segregation is exacerbated by real estate economics, which locks people in and out of segregated neighborhoods.
Compounding this is unequal access to public resources for racialized minorities. As Alana Semuels argues, "African Americans live near worse educational opportunities and fewer jobs than other people in Chicago."
8. Gang Violence and Crime
Chicago has long been known for its gang issues.
And this contributes significantly to the very high crime issues that Chicago faces. In fact, Area Vibes gives Chicago and 'F' for crime issues. Its violent crime is 149% above the national average and property crime is 41% above the national average.
In other words, parts of Chicago are very dangerous.
For people moving to Chicago, the key is to make sure you move to a safer neighborhood where crime is relatively low. And all cities have such neighborhoods (although the price will be higher).
Some safer neighborhoods include Edison Park, Forest Glen, Norwood Park. The best LGBTQI friendly neighborhood is Rogers park.
By contrast, some of the more dangerous neighborhoods include West and East Garfield Park, Washington Park, Englewood, and North Lawndale.
9. High Taxes
Illinois is one of the highest taxed states in the nation. Homeowners are particularly hard hit.
It has the unwanted title of having the highest property taxes in the nation. The US average for property tax sits at around 1%, while Cook County (Illinois), has 2.1% property taxes.
State and local taxes are also the highest in the nation, a title that Chicago shares with Glendale (CA) and Longbeach (CA).
The 10.25% state and local tax rate is made up of a laundry list of taxes including soft drink tax, garbage fees, a 911 surcharge, and even a Netflix tax.
10. Corruption Issues
Chicago also consistently wins the unwanted moniker as the most corrupt city in the nation.
And this isn't just based on 'gut feel' of residents.
Many studies from the DOJ to the University of Illinois Chicago continually find that the city is ripe with corruption. Common political crimes committed by Chicago officials (who are regularly brought down by the DOJ) include racketeering, bribery and extortion.
Conclusion
Living in Chicago is a fun experience – it's a vibrant and cosmopolitan city. It's got its own unique culture, traditions, and feel about it. But, it's also a city with a dark underbelly.
Those moving to Chicago should be aware of the many negatives of living in Chicago, but if you think those downsides are okay by you, you'll also be greeted by a city full of possibilities. Enjoy the amazing culture, magical Christmases, deep-pan pizzas, and the quirkiness of Chicago's inhabitants.
Chicago Landsacpe Photo by Pedro Lastra on Unsplash
Chicago Bean Image by Francine Sreca from Pixabay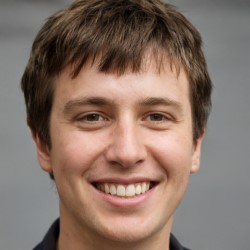 Jason Dempsey is the CEO and Co-Founder of Home City Living. After abandoning the corporate world in order to indulge his wanderlust, Jason founded Home City Living with his partner Rose to create the premier source of travel information and inside local knowledge on the web to help other would-be global explorers and seekers learn to spread their wings and fly.