Seattle has quite a reputation that may not match the reality of living in it. Most people know it for its incessant rain, obsession with coffee, and of course, the grunge music scene.
While some of these things have some truth in them, there's a lot more to Seattle than visiting the first Starbucks ever. There are lots of reasons why it makes for a great retirement location.
Read on to learn the pros and cons of retiring in Seattle, who it suits best, and what to keep in mind when planning your retirement there.
Pros of Retiring in Seattle
Compared to other cities in the US, Seattle can almost seem like a modest little town. However, it offers some perks that are hard to find even in the top five cities of the US.
1. Gorgeous Greenery All-Year-Round
If you've lived most of your life in the city and you'd like to add some green scenery to your views, there's no better place to retire than in Emerald City.
Seattle has greenery right inside and around downtown that's present all year, so you'll get to enjoy a nice walk in an all-green park even in the winter.
Related Article: Retiring In Chicago
2. Outdoor Activities Near the City
Speaking of walks, how does taking a small hike around the city sound to you? If this sounds like it's too good to be true, then Seattle is probably going to be a great place for you to live in.
The choice between basking in the convenience of the city and enjoying the joy of being in nature is a seriously challenging one, especially when choosing where to retire.
If you go for Seattle, you'll get the best of both worlds!
Related Article: Retiring in Colombia
3. Retirement-Friendly Taxes
As a retiree in Washington, you'd be paying less on taxes than a lot of other places around the US.
For example, you'd be happy to know that Seattle is in a state where your investment income won't be taxed unless you're a high earner.
Moreover, retirement funds aren't taxed, and neither are any social security payments. Finally, the Washington property tax is slightly lower than the average tax of 1%.
Related Article: Retiring in Las Vegas
4. A Safe Metropolis
Living in a big city often comes with the huge downside of insane crime rates, like Chicago or New York.
Fortunately, Seattle is neither as big nor as mean as these cities. It's also nice to know that the bigger portion of crimes in Seattle happens in relation to properties and vehicles rather than people.
Needless to say, this is still a big city with lots of homelessness and drug issues, so you'll still have to take all the precautions needed to stay safe. That said, Seattle residents can tell you that crime isn't something they're too worried about.
Related Article: Retiring in San Diego
5. Seafood Everywhere
One of the main things Seattle is known for is its love for seafood. With its prime location in Puget Sound, Seattle has some of the best fresh seafood dishes you could have around the country.
If you're particularly interested in oysters, salmon, or sushi, you'll find an array of restaurants that either specialize in seafood or make classic dishes that have stood the test of time.
Related Article: Retiring in Tucson
6. Mild Weather Across Seasons
Finally, one of the biggest advantages of living in Seattle is—despite what people would have you think—the weather.
Yes, it rains a lot in Seattle, and that might be a huge problem for some people. However, the temperature doesn't really go crazy, and for a lot of people, that's what matters the most.
Summers are dry, sunny, and mild. Even winters don't get a lot of snow. If you're the kind of person who enjoys a light drizzle, you'll also be able to enjoy fall and winter.
Cons of Retiring in Seattle
Since this article can't round up all the pros and cons of retiring in Seattle, we'll be focusing on the main points that make a serious difference in how you live your life.
1. High Sales Tax
As mentioned earlier, not all taxes are great in Seattle. Namely, the notorious sales tax.
Washington is the 4th highest state in terms of sales taxes at 9.29%. This makes Washington one of the most taxed states in the country.
It also has one of the highest gas taxes of all states, which can definitely become problematic with all the crazy traffic.
2. Metropolis Traffic
As you'd expect from one of the largest cities in the Northwest, traffic in Seattle is pretty bad. Seattle often has a spot on any top 10 list of terrible cities to drive in.
To be fair, a city with around 740,000 residents may not have the worst traffic ever, but moving around and finding parking spots is still going to be an issue a lot of the time.
Fortunately, Seattle also brings a solid transportation infrastructure that can help people avoid traffic jams. This is especially true for senior citizens and retirees.
3. Seattle Rain
While the weather may be nice overall, it does rain a lot in Seattle. Now, let's establish that it's far from the rainiest city in the US. This reputation that the city has can be a bit unfair.
That said, this may be mainly because of how much it rains, not how frequently… because it rains in Seattle quite frequently. It just doesn't pour very often.
4. The "Seattle Freeze"
While this one is a bit debatable, the fact that there's a term for it means there's surely some truth to it.
The Seattle Freeze has nothing to do with the climate and everything to do with its people. Seattlites are known to be a bit aloof and perhaps not very welcoming to outsiders. This could mean that it'll be hard for you to become part of the community.
However, people from the city itself would tell you that they're friendlier than people give them credit. They simply just don't approach people or "make the first move." They are, however, welcoming of new faces.
5. It's not very Diverse
Last but not least, Seattle isn't very racially diverse. While you'll find a lot of different macro and micro communities, the truth of the matter is Seattle is predominantly white.
According to the US Census Bureau, 65.8% of Seattle's population is white. That's over 24% higher than New York and 16% higher than Los Angeles.
Conclusion
Seattle is a great city all around. It offers lots of great cuisines, activities, parks, hiking trails, and so much more. It brings the outdoors right to your neighborhood so that you don't have to travel for hours for a little adventure. On the flip side, it has some issues to be mindful of, such as high taxes, property costs, and lots of rainy days. Because of that, figuring out whether or not it's a good place for a retiree is rather subjective.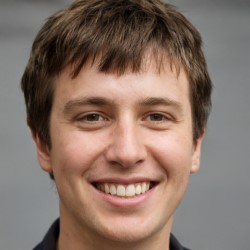 Jason Dempsey is the CEO and Co-Founder of Home City Living. After abandoning the corporate world in order to indulge his wanderlust, Jason founded Home City Living with his partner Rose to create the premier source of travel information and inside local knowledge on the web to help other would-be global explorers and seekers learn to spread their wings and fly.