As a city in the "State of Music," Memphis is rich in culture and music, which is why many people consider relocating there. It also doesn't hurt that it's one of the most affordable cities in the state.
After hearing such great things, you may wonder: is Memphis a good place to live?
Like any other city, Memphis has its benefits and drawbacks, so read on to find out if Memphis is a good place to live. Let's get going.
Is Memphis a Good Place to Live?
Memphis is great to live in due to its affordable prices and rich music culture. However, there may be some drawbacks that affect some people's perceptions of the city.
Let's take a thorough look at the pros and cons of living in Memphis.
Pros of Living in Memphis
Living in Memphis comes with a lot of benefits. Here are a few examples:
1. Education
The educational system in Memphis is expanding and becoming better by the day.
The state constantly tries to improve the system by building schools and providing ample resources to them. There are numerous options for both public and private schools as well as universities.
One of the universities the state offers is the University of Memphis, which is among the area's top universities. It's well-known for its diversity and offers excellent programs due to its advanced curriculum.
The university also has five state-approved Centers of Excellence and 25 Chairs of Excellence.
2. Income-Tax Friendly
Memphis' absence of income taxes is among its best features.
In actuality, Tennessee as a whole doesn't impose an individual income tax. So, earnings from your job or investment income aren't subject to taxes at all.
Being in a state where there's no income tax can be quite advantageous, especially for people who struggle with finances. This way, you can save up more money and use it for other purposes.
3. Live Music
Tennessee is renowned for its vibrant music culture, especially in Nashville.
Memphis is no exception in this regard. Being the birthplace of the Blues and Rock 'n' Roll, there are a lot of places to visit in the music scene.
Beale Street and Graceland are currently two of Memphis' most well-known music landmarks. The street has featured blues performances and live music for more than 150 years.
As for Graceland, it's a home that once belonged to Elvis Presley before his passing. It's now open to the public as a museum honoring the performer.
4. It's Affordable
Memphis might be a suitable city for you if you have a limited budget. Despite being the second-largest city in the state, this region is quite inexpensive.
The typical house is worth around $85,800 and upwards. If you decide to rent, the average monthly cost ranges from $900 to $1,500. In comparison to other cities in the state, food and groceries are also more affordable.
Cons of Living in Memphis
Memphis offers a lot of great advantages, but it also has some drawbacks. These limitations may cause you to view the city differently.
So let's look at the cons of living in Memphis in more detail to help you make the best choice. Here are a few examples:
1. There are Lots of Bugs
If you dislike bugs, Memphis may not be the best place for you. The city is so notorious for having many bugs that it's ranked as one of the top mosquito-infested cities in the nation. This is a result of the city's environment.
Memphis is known for its high humidity, still water sources, and plenty of shade, all of which provide an ideal environment for bugs. Still, it's worth noting that most bugs in Memphis may be a nuisance but not a threat to your wellbeing.
2. Public Transportation System
Memphis' issue is that it's large, dispersed, and difficult to navigate on foot. In order to get around, you'll need a vehicle. Using a car can be a smart choice if you want to avoid crowds. However, it would be quite expensive for you if you decide to travel a considerable distance.
Sadly, using public transit isn't the best choice either. It's slow and not always reliable, especially if it's outside of the city center.
3. Weather
In terms of weather, the winters are mild, with little snowfall. The summer, on the other hand, is when the weather may become a problem.
Long, hot, and humid summers are the norm in Memphis. The high humidity is due to the high moisture approaching from the Gulf of Mexico. With a humidity rating of 71%, September typically has the highest humidity levels of the year.
As for the temperature, July is the hottest month in Memphis, with average temperatures ranging from 74°F to 91°F.
Best Suburbs to Live in Memphis
Memphis has a lot of great neighborhoods to set down roots in. However, their suburbs are also excellent.
If you're thinking about moving, there are a number of Memphis suburbs to consider. Some of the top areas are listed below:
Germantown
Germantown is a suburb in Shelby County, Tennessee, and is a great place to live in. Although it's nice and quiet, there's nevertheless a vibrant social scene there. You can go shopping, dining, and drinking as there are many places available for that.
The distance between Germantown and Memphis is only 22 miles, which takes around 26 minutes to reach by car.
Collierville
If you're looking for a prestigious town, you should consider Collierville. It's a small Memphis suburb with services seen in larger towns, so you won't feel secluded from the main city.
The town has great schools and an active social scene, making it a fantastic place for families.
Lakeland
Lakeland is a very safe community where you can do pretty much anything securely.  As a result, the city is particularly well-liked by retirees and those seeking a location to start a family. It's also one of the most affordable places to live close to Memphis.
Bartlett
One of the best places to reside in Memphis is Bartlett. There are many facilities available, even though the place has a rustic feel to it. There are also many parks in the town for you to explore if you love the outdoors. Overall, living there is safe and fun.
Downtown Memphis is approximately 13.4 miles away and can be reached in 17 minutes.
Arlington
If you just want a lovely and peaceful area to reside in, Arlington is the place for you. With a little nightlife, it's primarily a safe and secure family community. Due to its low levels of traffic and pollution, the city gives its inhabitants a rural vibe.
Downtown Memphis is 30.8 miles from the town.
Conclusion
Since it's quite a popular city, is Memphis a good place to live? Well, there are many points that you need to consider first before answering this question.
There are many pros and cons to the city. For instance, the education system is great in this city. Additionally, the entire state doesn't impose an income tax.
Yet, there are some drawbacks, such as the transportation system and weather. So, what do you think? Is it worth it to reside in Memphis? Let us know your thoughts!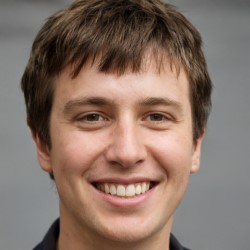 Jason Dempsey is the CEO and Co-Founder of Home City Living. After abandoning the corporate world in order to indulge his wanderlust, Jason founded Home City Living with his partner Rose to create the premier source of travel information and inside local knowledge on the web to help other would-be global explorers and seekers learn to spread their wings and fly.