Chattanooga is a good place to live because the cost of living is affordable. Housing costs are much lesser than in many cities. Overall, the cost of living is 8% below the national average.
Chattanooga offers a high quality of life. In 2019, it was even named one of the top 100 places to live in the United States. One can enjoy many recreational parks, restaurants, and community-type villages here.
Is Chattanooga a Good Place to Live?
Chattanooga, or Nooga, is an excellent place to live now because it has made a comeback. There was a time when it had the nickname of the dirtiest city in America.
The city officials committed to turning things around, and one of the things that jumpstarted all of these was the riverfront project that cost $120 million. Now, the city is a technology and electric powerhouse.
Pros of Living in Chattanooga
1. Cost of Living is Reasonable
The cost of living in Chattanooga fluctuates between 3% and 8% lesser than the national average. This fluctuation has something to do with national inflation.
As a city where one of the industries is power production, one can also expect that electricity is cheaper than the rest of the country's average.
The overall rating of the cost of living in Chattanooga is 83.8 out of a scale of 100. On this scale, 100 is the national average. Groceries may be a tad expensive, but housing is highly affordable.
Related Article: Is Tucson a Good Place to Live?
2. Many Festivals
People who love festivals will have fun as Chattanooga is packed with festivities all year. Below are some of the most anticipated festivals.
MAINx24 Festival
Riverbend Festival
Southern Brewers Festival
Running of the Chihuahuas
Chattanooga Street Food Festival
Chattanooga Craft Beer Festival
Tennessee Whiskey Festival
Tennessee is a brewer state. It has the second largest craft beer industry in the country. Overall, there are 95 craft breweries here.
Related Article: Is Wyoming a Good Place to Live?
3. Sunny Weather
Unlike Alaska and Ohio, one will not experience Seasonal Affective Disorder (SAD) in Chattanooga. The state enjoys sunny weather most of the year.
On average, there are 200 plus days in a year when the sun is up. The weather is temperate and cool, but not cold. There are no extreme winters here, and the temperature is only in the upper 80 degrees Fahrenheit during summer.
The state also experiences rain, and the annual average is 51 inches. As such, Chattanooga is also an ideal place for people who want to retire.
4. Booming Economy and Job Opportunities
Tennessee is now one of the go-to states for people looking for employment. The economy has been experiencing prosperity in the last decade, and it is not stopping.
Chattanooga, specifically, is set to overcome other cities in the state in terms of employment rate. Experts agree that the city will become a center of trade and industry really soon.
Here are the main industries here:
Mining and quarrying
Power generation
Healthcare
Oil and gas extraction
The unemployment rate in Chattanooga moves between 2% and 3% only. It is a low number compared with national averages.
Cons of Living in Chattanooga
1. Income Disparity
Even if there are many jobs here, there is a difference in what people earn, and this difference is a big gulf. The salaries here are lower than the national average.
So, while one may find a job, the salary is low. Still, it is better than being unemployed. Furthermore, this low salary is offset by the fact that the cost of living is affordable.
Because of this salary discrepancy, the poverty rate in the city is at 20%, which means that one of every five residents is considered poor—not homeless but living below the line of what many others would call decent.
2. High Crime Rates
Because of the low income, there is a high crime rate. Based on the City-Crime Index, Chattanooga has a score of 580, which is two times more than the national average.
The crimes here are mostly violent, and the number of homicides has seen an increase over the last five years. Property crime is lower, which is a good thing to hear since it means that people do not get burglarized. 
3. Below-Average Academics
The schools in Chattanooga are decent but cannot compete with the schools of other cities. This is not to say that the schools are bad—it is just that one cannot expect a high degree of quality from the schools here.
Many city students display an average or below average student progress rate. As a result, the teacher-to-student ratio is also low.
There are colleges and undergraduate universities in the state. However, it can be alarming to know that only 29% of the students in Chattanooga finish a degree course.
Parents who want the best education for their children can find a better city. Chattanooga is still a good place to raise children for parents who are fine with average education for the kids.
Best Suburbs to Live in Chattanooga
Lookout Mountain– is best for financially well-to-do people; the place has a small population, and the unemployment rate is only about 1.4%.
Chickamauga – this suburb is safe, but the cost of houses is high. It is an excellent place to find work. However, the schools are crowded, so it is not ideal for a family.
Collegedale – is an excellent place for raising kids because it has the best schools.
East Ridge – the crime rate is low, so it is safe to live here; the suburb is only 4.8 miles away from town.
Varnell – residents here can expect decent jobs; the crime rate is also low, and the cost of living is reasonable.
Conclusion
Chattanooga is an excellent place to live. Some suburbs are ideal for raising a family, and others are best for being single.
The unemployment rate in the city is low, and the cost of living is highly affordable. But, if anything, the one expensive thing in Chattanooga is health, scoring 101.4 against the national index.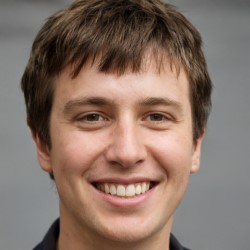 Jason Dempsey is the CEO and Co-Founder of Home City Living. After abandoning the corporate world in order to indulge his wanderlust, Jason founded Home City Living with his partner Rose to create the premier source of travel information and inside local knowledge on the web to help other would-be global explorers and seekers learn to spread their wings and fly.