Planning a trip to The Marble City can be incredibly exciting. There's so much for you to do and see in the area.
So, as a tourist, you may find yourself wondering, what is Knoxville known for? To make sure you visit all the best spots, it's a good idea to make a list.
Let's take a look at ten amazing attractions in the underwear capital of the world.
What is Knoxville Known For?
1. The Battle of Fort Sanders
If there's one thing Knoxville is known for, it's the battle of Fort Sanders.
This battle was the culmination of divisions in Knoxville during the civil war. The city was bitterly divided with both confederate and unionist sympathies in the region.
While most of Tennessee was squarely in the confederate camp, slavery was not widely practiced in East Tennessee, so there were many union sympathies in Knoxville.
The confederates attempted to take over Knoxville in November 1863. Unionists held them off, leading to the battle of For Sanders on November 29. The unionists held off the siege and caused massive casualties to the confederates. You can learn more about this battle at the East Tennessee history museum in downtown Knoxville.
Read Also: What Is Jacksonville Known For?
2. Market Square
We can't talk about Knoxville without mentioning the heart of the city. Market Square has some of the best restaurants and bars in the area. This makes it a trendy spot for friends and families to gather.
Most of the area is also pet friendly. So, you can take your furry friend into a store while you shop.
Still, if shopping isn't your cup of tea, there's plenty more to do. The Market Square has beautiful walkways and frequent outdoor concerts.
Read Also: 15 Famous Things Salt Lake is City Known For
3. East Tennessee History Museum
As an amateur historian, this can be your first stop on your tour through Knoxville. This beautiful building will take you on a journey through the past.
It houses over 13,000 artifacts as a part of its permanent collection. Throughout the year, new exhibits rotate. This means that there's almost always something new to see.
Still, the best aspect of the museum is that it doesn't cost much. The tickets are incredibly affordable. In addition, admission is completely free on Sundays.
4. Tennessee Theater
Right across the street from the museum, you can find the Tennessee Theater. This historical landmark has been around since 1928.
Since its opening, the theater has been a hub of culture and performance. To this day, it still holds many concerts and musicals.
In 2015, the building went through an extensive restoration process. The renovations didn't alter the hall's original architecture. Instead, they take you on a journey to a time long gone. A time when theater ruled over all entertainment.
5. World's Fair Park
Right next to the downtown area, you'll find a gorgeous expanse of greenery. The World's Fair park is a scenic environment for you and your family to relax.
Among the trees, you'll find pathways, fountains, and ponds. These add a modern flair to an otherwise serene landscape.
This makes the park perfect for a family trip. You can pack a picnic and take in all the beautiful sights with your loved ones.
In the park, you'll also find the Amphitheater. Since its renovation, you can enjoy all types of concerts and performances in the space.
6. Sunsphere
The Sunsphere is a unique piece of architecture. It looks like a giant disco mirror ball mounted on top of a tower.
This stunning structure served as the symbol for the World's Fair in 1982. After that, it became a landmark in the area.
While it's pretty to look at, the fun starts inside the tower. You can ride an elevator all the way to the top of the Sunsphere. There, you'll find a giant observation deck, where you'll get a magnificent view of the entire city.
7. Zoo Knoxville
If you're an animal lover, you may want to stop by Zoo Knoxville. This space offers adults and children a chance to watch animals in a safe environment.
You can gander through hundreds of different animal species from all over the world. Some of which are even endangered.
Unlike many zoos, this one focuses on conserving and protecting endangered species. These include African elephants, red pandas, and tortoises.
Zoo Knoxville takes the survival of these animals very seriously. That's why it implements a breeding program to ensure these species prosper.
8. Ijams Nature Center
Another way to get close to your environment is to visit this facility. Ijams nature center has a ton of exciting scenes for you to see.
Inside the center, you'll find nature trails, fishing spots, and a lot of wildlife. You can also go paddling for a little exercise.
Throughout the year, the center will host a few events. If you're lucky, you'll manage to catch one.
9. Navitat Canopy Experience
Once you make it to Ijams center, you have to stop by the Navitat Canopy Experience. It's inside the nature center and has so much to offer.
This tree-based adventure park is perfect for helping you reconnect with nature. There are zip lines, swings, and even obstacle courses. You can spend all day hanging between the trees and seeing the park from above.
Overall, it can be an incredible time for you and your entire family.
10. Women's Basketball Hall of Fame
If you're a basketball fan, this spot should be on the top of your list. The Women's Basketball Hall of Fame is a one-of-a-kind facility. It's the only space dedicated to the sport in the area.
In the hall, you can learn about the history of the sport, its athletes, and its members. There's also an indoor basketball court on the lower level of the space. This is a great place for you to educate yourself while shooting hoops.
The hall of fame is incredibly child-friendly. So, you can drop off your kids there while you do some exploring of your own.
Wrapping Up
What is Knoxville known for? There are many landmarks scattered all over this city. You can find museums, theaters, and nature centers all over town. Market Square is also another key part of the area.
There's also Zoo Knoxville, WBHOF, and the Sunsphere to look forward to in the Marble State.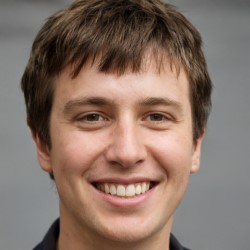 Jason Dempsey is the CEO and Co-Founder of Home City Living. After abandoning the corporate world in order to indulge his wanderlust, Jason founded Home City Living with his partner Rose to create the premier source of travel information and inside local knowledge on the web to help other would-be global explorers and seekers learn to spread their wings and fly.