Here's why Wyoming could be considered a great place to live. It isone of the most tax-friendly states. It's got amazing scenery. And there's plenty of space to explore and play.
But there are some downsides.
For me, I found Wyoming to be too quiet and a bit of a backwater. I loved the access to nature, but I found myself craving the big city lifestyle and even missing the beach.
Is Wyoming a Good Place to Live?
Don't get me wrong, Wyoming is a great place to live for some people. You get to benefit from low taxes and the safety of the little crime with good, uncrowded roads.
And, of course, you can go to larger, more crowd-dense cities like Cheyenne (although it's no New York!).
But,I think the people who'd like Wyoming most are people who really love sightseeing and a quieter way of life.
Pros of Living in Wyoming
1. Low Taxes
As a start, Wyoming doesn't have state-based taxes for individual income. However, the local tax averages 1.6% and reaches a maximum of 2%.
Combine that with the relatively low sales tax of 4%, and you'll start to get an idea of just how low the tax rate is in Wyoming!
There are also no state gift, excise, or intangible taxes. The list goes on.
In short, Wyoming is one of the most tax-friendly states you can live in. This is especially helpful for those interested in the real estate business.
Related Article: Is Albuquerquea Good Place to Live?
2. Low Crime Rate
The median crime rate in Wyoming is significantly lower than in most other states, 60%, to be exact.
In other words, only 2.13 out of 1,000 people are likely to commit a crime in Wyoming. That's not even mentioning property crimes which are still significantly lower than in other states.
At the time of writing this article, Wyoming has the 7th  lowest violent crime and 14th lowest property crime rate in the entirety of the United States.
Related Article: Is Austin Texas a Good Place to Live?
3. Low Population and Light Traffic
Wyoming doesn't just have one of the lowest resident counts in the United States, with 600,000 people living in it; it actually is the state with the lowest population count.
You should expect a much less crowd density in Wyoming than you can find in any other state. That also means less density of people living per square mile and fewer cars on the road.
Around 30 cities in the United States have more residents than Wyoming. So, if you prefer a much calmer life than the average metropolitan American State, Wyoming can be a good choice.
Related Article: 4 Reasons Baltimore is a Good Place to Live
4. Sightseeing
Wyoming has a fantastic sightseeing game up its sleeve. Whether you prefer hiking, mountain biking, fishing, or kayaking, Wyoming has it all.
It also offers some of the best skiing in North America.
On top of that, Yellowstone National Park is an attraction center for millions of visitors annually. The entire park may not be in Wyoming, but most of it is.
You also have other hotspots like Fossil Butte National Monument and Devil's Towner.
Related Article: 4 Reasons Memphis a Good Place to Live
Cons of Living in Wyoming
1. Schooling
Unfortunately, schools in Wyoming aren't among the things that attract people to it. In fact, many students leave the state in pursuit of better education elsewhere.
The schools themselves aren't badly rated. In fact, Education week gave the educational system a score of 81 out of 100, which is relatively higher than America's average.
Still, there are only a handful of good schools that you can select if you're considering bringing up your kids in the state.
2. Weirdly, There's Still a High Cost of living
One would think that low taxes would quickly help everyone save up and get rich, but the reality is a little different. Otherwise, the state would have had many more residents.
Wyoming's cost of living is around 9% higher than the average in the United States, especially around Casper.
3. Shopping May Be a Little Challenging
Wyoming doesn't only have a low population count; the population centers themselves are pretty spread out, too.
So, shops and services are typically found around those population centers.
But what if you're a little away in the open, say on the outskirts, for example? Shopping trips become quite a hassle which can be a real bother to some people.
Additionally, the limited population centers sometimes suffer from a limited stock of certain products. When there aren't many other shops around, finding a specific item could prove impossible, at least for the time being.
Best Suburbs to Live in Wyoming
Cheyenne – The capital of Wyoming. Cheyenne offers a lively experience that's not easy to find around other cities in Wyoming. With over 60,000 residents, Cheyenne will give you a more city-like vibe than the average town experience of Wyoming.
Gillette – Gilette may have just around half the population of Cheyenne, but it's still full of activities to keep you intrigued. It has various experiences like hockey, hunting, motocross, and more.
Rock Springs – Are you a cowboy or a rodeo lover? Do you enjoy the shows that cowboys and rodeo lovers provide? Rock Springs is one of the most popular rodeo towns in the state.
Green River – Calm life and quiet environments are what Green River excels at. With a little over 12,000 residents, you should enjoy a life of a much slower, manageable pace than other places. Also, the average yearly income is just over $70,000, which is why most residents in Green River have their own homes.
Lander – Lander is for those who prefer a space in their lives so they can appreciate the little things. With only 7,500 residents, you get a low crime rate, high graduation rate, and little cost of living. You also get all the standard services like coffee shops and restaurants.
Conclusion
Living in Wyoming is a good experience for those who don't lean toward the busy, fast-paced metropolitan life. Wyoming is a calmer state that is more into slower life with fewer demands and requirements. If you seek that, the state will give you precisely what you need.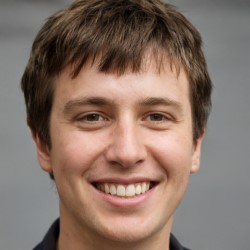 Jason Dempsey is the CEO and Co-Founder of Home City Living. After abandoning the corporate world in order to indulge his wanderlust, Jason founded Home City Living with his partner Rose to create the premier source of travel information and inside local knowledge on the web to help other would-be global explorers and seekers learn to spread their wings and fly.