Dubbed the "City of Angels" following its Spanish name Los Angeles, LA is the largest city on the west coast of the United States. It's a sprawling and cosmopolitan metropolis famous for its powerful film industry and quirky inhabitants.
This article explores all the pros and cons of living in LA.
But first, here's a profile of the sorts of people who might like to live in LA:
Liberal Larry
LA is a liberal bastion. Those who are inclined to progressive politics will find their home here.
Film Star Fred
Many people seeking to get a career in front of or behind the camera flock to the city to get a foot into the industry.
Immigrant Izzy
LA is home to millions of migrants. You'll likely find many other migrants like you in this sprawling metropolis.
Summer Sally
If you hate winter, this is the place for you. The temperature is mild year-round.
Pros of Living in Los Angeles
1. Pro – Multiculturalism
Los Angeles is the 23rd most multicultural city in the United States. It is made up of 47.5% Hispanic or Latinos, 29.4% Non-Hispanic Whites, 10.7% Asian, and 9.8% Black or African American.
In other words, anyone is welcome in LA!
Ethnicities do tend to be gathered in neighborhoods. There's Chinatown, Filipinotown, Koreatown, Little Armenia, Little Ethiopia, Little Bangladesh, the Byzantine-Latino Quarter, Little Moscow, Little Tokyo, Croatian Place, Via Italia, Little Saigon, Tehrangeles, and Thai Town.
This multiculturalism also contributes to the amazing diversity of foods and festivals in the city, which I'll discuss later on.
2. Pro – The Quirky People
When I first went to LA, the first thing I notices was just how quirky the people are.
They embrace that true American 'larger than life' persona that can be right in-your-face. Expect to see plenty of people out there living their best lives: vibrant colored clothing, rollerblading, doing drag, or following whatever their personal flight of fancy might be.
This, I think, is one consequence of LA being such a large city. Everyone can find their niche and find other people with similar interests as them.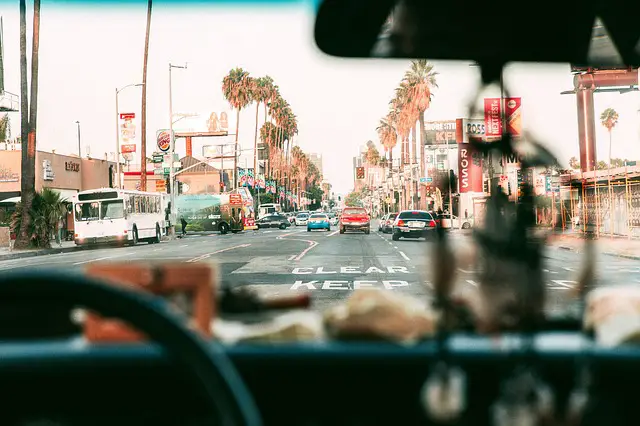 3. Pro – You can Find Comforts from Home
The size and diversity of the city means there are many creature comforts that you can find around town.
If you're British, you'll be able to find British teas from the homeland. If you're Korean, there are plenty of supermarkets selling goods from Korean supermarkets. And so on and so forth.
The sheer size of the city means anyone can find their niche.
Furthermore, delivery is very efficient. For example, it was one of the first cities to get access Prime Now, a 2-hour delivery service offered by Amazon for Prime customers on select goods.
4. Pro – Living in an Inspiring Global City
There's no question that Los Angeles is one of the world's true global cities.
Alongside New York, LA is one of the largest cosmopolitan regions of the world. There's the sense that things are happening in Los Angeles.
And it's true. Los Angeles is at the forefront of culture and business. Not only is it home to some of the world's largest film empires (Disney, Paramount Pictures, Warner Bros., and Universal Pictures were all founded in LA), but its neighborhood of Hollywood is synonymous with big-name films.
But then there's also the music scene, which gave us megastar bands like the Red Hot Chili Peppers and The Doors.
All this to say: it feels like you're somewhere where things are happening. The next best thing in the world is probably going to come from your own backyard.
5. Pro – Diverse Food Culture
There are few cities in the world with such a diverse platter of restaurants to pick from.
This is, in large part, thanks to the diversity of LA's inhabitants.
It means you can choose from any nationality you like, or even hybrid and fusion inventions unique to LA.
For people wanting to taste the high life, there are at least 33 Michelin Star Restaurants in LA. But there are also the numerous food trucks selling some of the most authentic and delicious tacos you'll get north of the border.
6. Pro – Relatively Relaxed for a World City
The West Coast is known for its relaxed and outdoorsy culture.
And while LA might not have the mountain sports vibe that you can find in places like Denver or even Seattle, it has its own unique outdoors culture.
Central to this is the city's embrace of beach life. Head over to Venice beach to experience the joy Angelinos get from lying in the sun, roller blading, and skating.
But I would note that this is relative. Personally, I find all west coast cities to have a love of outdoors that the east coast cities lack. But head up the coast to Santa Cruz or even down to San Diego and you'll realize that 'relaxed' is a relative term. LA still has the hustle and work ethic you'd expect from a world city.
7. Pro – Plenty to Do
If you find you've run out of things to do and see in LA, that's on you, not the city. It's a huge city with things going on all year round.
If you're bored, you can hit up Griffith Park, the famous Santa Monica Pier, or simply a food truck (and eat your meal in the park!). There are also some great farmers markets (try The Grove's famous farmers market) and a huge museum district.
And here's another fun activity – try to find famous spots from films, such as Rodeo Drive, which is the setting for the famous shopping spree scene in Pretty Woman.
8. Pro – Year-Round Temperate Weather
California is known for its year-round temperate weather.
Even in January, the coldest month, the average low (during the night) is a reasonable 48.9 degrees Fahrenheit. Daytime highs in January are usually up around 68.0 degrees Fahrenheit.
Summers are also excellent because the temperature rises to a comfortable warm but it rarely gets excruciatingly hot. Expect average highs in August of 84.0 degrees Fahrenheit with overnight lows of 65.4.
This great weather encourages people to get out and about – either to the nearby beaches and parks, or out on weekend trips to the nearby mountains.
9. Pro – Beautiful Beaches
In the city proper, you've got four famous and magnificent beaches: Venice beach (with its colorful characters), Santa Monica beach (with its famous Ferris wheel), and then south of the airport there are Hermosa and Manhattan beaches.
But head north of the city and you can also access Malibu and the beaches lining Leo Cabrillo national park. Heading south, you will come across Cabrillo beach, Huntington beach, Newport beach and Laguna beach.
If you're a beach bum or surfer, there's a lot about the California coastline that will pull you in.
10. Pro – Many Major League Sport Teams
Los Angeles has a major league sports team in just about every league.
Over the years they have even poached major league teams from San Diego to build-up their repertoire of sporting empires.
Basketball fans can root for the Clippers, Baseball fans get the Dodgers, NFL fans get the Chargers and the Rams, Soccer fans get LA Galaxy (former home of David Beckham), and Ice Hockey fans get the LA Kings.
11. Pro – Economy and Job Prospects
As the major global city on the west coast of the United States, the LA economy is exceptionally diverse. There are job prospects for people in nearly any trade, making migration to LA possible for most skilled professionals.
The high-profile LA film industry remains strong. NBC Universal and Disney employ tens of thousands of people on an ongoing basis. Job prospects for people working in the film industry are strong, although competition exists for more desirable positions due to the alure of Hollywood.
Alongside the film industry, there is a vibrant video game industry. Healthcare, Higher Education and the Defence and Aerospace Industry (led by Northrop Group) are also very active within the city limits.
The city's enormous job market means there are always job openings that you could qualify for. However, the job market can be competitive for desirable positions given the city's significant population.
12. Pro – Nearby Ski Hills
Despite the excellent warm weather in the city itself, you still have some surprisingly good access to ski resorts nearby.
This makes winter a great time! You can enjoy the relative warmth of downtown while being able to go skiing during the day.
Bear Mountain, Snow Summit, and Mountain High are all within a 2 hour drive of Los Angeles and offer a range of terrain. Snow Summit is probably better for more intermediate to advanced skiiers, though.
As an avid skier myself, I do prefer some of the softer powder that you can get further inland, such as at Mammoth, which is a somewhat unobtainable 5 hour drive away.
13. Pro – Major International Airport
Los Angeles airport (LAX) is the busiest airport on the West Coast of North America. It is often the landing point for tourists and business travelers from China, Japan, India, Australia, and the rest of the Asia-Pacific region.
But for locals, the attraction of the airport is that it has fast, usually transfer-free access, to some of the best locations in the world. You can get direct flights to Australia, New Zealand, Mexico, Canada, and more.
The one main downside is access to Europe: you often need to transfer at JFK or Chicago.
14. Pro – The Live-and-Let-Live Lifestyle
I wasn't sure where to put this point because (let's be real) there are going to be people of all political persuasions reading this article.
But, I'm not necessarily talking 'liberal' here in a political sense (although LA is largely liberal politically too). I'm talking liberal in this sense:
People don't care what you do.
You can do whatever you want and live whatever life makes you happy. You're not going to be shouted down for holding hands with your gay partner. You won't stand out if you're dressed funny or speak with a funny voice.
There's a live-and-let-live atmosphere in LA which draws many people who feel like outcasts from their more conservative hometowns.
Cons of Living in Los Angeles
1. Con – Traffic Jams
It probably comes as no surprise to you that the traffic in Los Angeles is absolutely terrible.
And I'm not exaggerating. TomTom (the GPS company) has data showing LA has the worst traffic in the entire United States. The average Angelino spends 119 hours sitting in traffic every year. That's almost 5 days of your life every single year!
And the reality is that this isn't going to change any time soon. The problem is baked into the city. There is too much urban sprawl for a New York style subway system to be effective, and the city is now so heavily built-up that there are no genuine prospects of new freeway systems to magically solve the extreme congestion.
2. Con – Under-Used Public Transit
You might hear people saying the LA public transit system is terrible. Others dispute that – and claim it's actually not that bad.
But there are still systemic issues with it that make driving a car often a better choice (ironically, given the traffic jams).
One key issue is that the roads are so congested that busses are slowed by the sheer number of cars on the road. Another is that the Metro (rail) is not nearly as extensive or efficient as other subway systems around the world.
And then there are the rampant theories around car and tire manufacturers lobbying over decades to ensure LA stays are car-dominant city. There are vested interests who don't want to see public transit improved.
But, the main issue is simply that Angelinos choose to drive. It's a driving city built on a driving culture. And as long as people choose to drive rather than take transit, the Metro will be underfunded and remain habitually underused.
3. Con – Cost of Living
Los Angeles is known to be a very expensive place to live. It's ranked by numbeo as having the 16th highest cost of living of all cities in the United States. It's also known for having food and gas prices well above the national average.
4. Con – Property Prices
According to Rocket Mortgage, Los Angeles has the 6th most expensive property prices across the nation. The prime locations such as Paradise Cove Bluffs, Beverly Park and Bel Air are well beyond the price points of most of us.
Those who choose to live in the satellite suburbs where house prices are lower are faced with the cripplingly bad traffic when commuting into the city for work.
This leaves many middle-class people renting well into their 40s and 50s instead of wealth-building by buying their own homes.
5. Con – Taxes
California is also well known for its high tax rates. Moving to Los Angeles means facing significant state-imposed taxes, including:
Property Taxes
State Income Taxes
Sales & Excise Taxes
According to wallethub, California is the 10th most taxed state in the United States. The left-leaning state generally has state governments that are prone to imposing high taxes in order to institute government programs designed to support vulnerable people within the state.
Furthermore, the state's strong policies on environmental protections puts upward pressure on prices.
6. Con – Crime
Crime in Los Angeles is higher than many comparable cities around the nation.
Los Angeles ranks 17th in the nation for crime rates. This places them as one of the more crime-prone cities in the nation.
California (alongside Arizona) is one of the states with the highest crime rates in the nation, so crime's not going to be far away.
And anyone who has walked around some of the inner suburbs on Los Angeles is aware that there is plenty of crime around. Police patrols are everywhere, many shops hire their own security, and gang-related violence is on the news every night.
So overall, crime remains one of the biggest downsides of living in LA.
7. Con – Earthquake Exposure
Los Angeles sits on the San Andreas fault, an earthquake-prone fault line where the North American and Pacific plates meet. And in fact, earthquakes are common.
In 2019, a quake hit the nearby Mojave Desert which was the power of 45 nuclear bombs.
According to Earthquake Authority, there is a 75% chance of a magnitude 7.0 earthquake affecting LA within the next 30 years. If that quake occurs in the metropolitan area, extensive damage to freeways and gas lines will occur and life will be significantly disrupted for several months.
8. Con – Distance from Europe
If you're a traveler coming from the East Coast, you might feel significantly more connected to the world. From the East Coast, you've got fast access to Paris, London, Madrid, and other fantastic European locations.
On the West Coast, you've got a vast Pacific Ocean between yourself and anything on the other side. China is a fair distance away, while expect over 10 hours' of flight time to get to Australia.
For short holidays overseas, you'll have to content yourself to Mexico or Hawaii (I guess it's technically overseas). Living on the West Coast and having constant itchy feet, I do miss having Europe close by.
9. Con – The Vanity!
LA is famous for its vanity. Plastic surgery is quite normalized and the pursuit of good looks and being 'forever young' continues to be a big part of the culture.
Cosmetic Town reports that, of the largest cities in the United States, LA has the highest number of plastic surgeons per 100,000 people (some smaller cities, like Miami, do beat it though).
This vanity culture may be influenced by the fact it's a hub for celebrities and wanna-be actors. They come to the city to be close to the major tv and film studios in order to try to 'hit the big time' in Hollywood.
Comparisons to Other Cities
Conclusion
Los Angeles is an exciting, vibrant metropolis. It's got an endless summer vibe where adventure and the outdoors are encouraged. But as the largest city on the West Coast, it's bursting at the seams with people, causing the cost of living to rise and more traffic than the freeways can handle.
It's also one of the most welcoming cities to immigrants. You'll feel very welcome in the multi-racial cosmopolitan city where there's a community for everyone.
Overall, living in LA is a great experience for people in their 20s wanting to be in the place where stories are made. But as you grow older, the cost of living and the sheer population might make you want to seek smaller (but still bustling) coastal cities like Seattle and San Diego.
Skyline Image by Maxx Girr from Pixabay
In-Car Image by StockSnap from Pixabay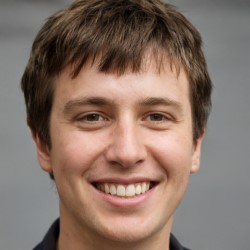 Jason Dempsey is the CEO and Co-Founder of Home City Living. After abandoning the corporate world in order to indulge his wanderlust, Jason founded Home City Living with his partner Rose to create the premier source of travel information and inside local knowledge on the web to help other would-be global explorers and seekers learn to spread their wings and fly.