Los Angeles and Austin are very different places in many ways, yet both are progressive and bustling cities. Compared to Los Angeles, Austin could even feel like a small town. It's 25% of the size of LA!
The key difference between living in Los Angeles and Austin is that Austin has a much better cost of living while LA is more glamorous. In fact, Austin is a common place for Angelinos to relocate in search of a quieter and more affordable way of life.
Who Would Like Living in Los Angeles?
Glamorous Glenda
Los Angeles is all about glamor and style. Some might even call it vanity.
Surfer Sam
Los Angeles is a California coastal city with great beach culture up and down the coast.
Who Would Like Living in Austin?
Cheap Charlie
Austin is one of the most affordable cities in the United States for people looking for good cost of living.
Musical Mary
Austin is known for its live music and great outdoor beer gardens, adding to the sense of great quality of life here.
This review compares LA and Austin on key considerations for people considering moving to and living in each city. These include:
Culture: Glamor (LA) vs Laid-back (Austin).
Cost of Living: Austin wins
Weather and Climate: Austin gets hotter
Traffic and Transit: Bad in both cities
Sports Franchises: LA wins
Outdoor Access: Coastline (LA) vs Lakes (Austin)
Job Prospects: Tie
Crime: Austin wins
Raising a Family: Austin Wins
See Also: 31 Pros and Cons of Living in Los Angeles
See Also: 31 Pros and Cons of Living in Austin
Living in Austin vs Los Angeles

1. Culture
Key Points:
Both LA and Austin are multicultural cities with high numbers of Spanish speakers.
Both cities are known for being very progressive.
LA is seen as glamorous while Austin is seen to be more laid-back.
Los Angeles has a reputation for glamor and even vanity. The city has some of the highest numbers of plastic surgeons per 100,000 people (but Miami still beats it). The Hollywood culture is still everywhere, and you'll see people showing-off their wealth proudly in many areas.
Austin, on the other hand, has a more grungy even hipster reputation. The unofficial motto of Austin is "Keep Austin Weird", a reference to the city's quirkiness. This reputation stems from the fact it became home to many poor musicians who couldn't afford or willingly shunned the Nashville music scene in the 1970s (Willie Nelson among them).
This gave rise to Austin's other, official, motto: "The Live Music Capital of the World".
So, Austin has a strong reputation for its progressive, hipster, craft beer, and music scenes, fueled by the stark contrast to deeply conservative northern Texas.
Austin is also one of the top destinations for Angelinos to relocate. Perhaps most famous among these is Joe Rogan. According to Rogan, the key reason for this move was the overcrowded nature of Los Angeles:
"Where we live right here in Los Angeles is overcrowded. […] When you look at the traffic, when you look at the economic despair, when you look at the homelessness problem that's accelerated radically […] I think there's too many people here. I think it's not tenable." (Source)
Here, Rogan highlights a key difference between LA and Austin: the city sizes. LA has a population of 4 million, while Austin has a population of 1 million. This makes Austin look like a small town in comparison.
Rogan might be a little disappointed about his comment about the traffic, given Austin's significant traffic issues (discussed later).
Nevertheless, there are still some key cultural similarities between the cities.
Both cities are very politically liberal. And it might surprise you that the World Population Review rated Austin as more liberal than Los Angeles:
Austin, TX – 14th Most Liberal City in the USA
Los Angeles, CA – 18th Most Liberal City in the USA
Both are also minority-majority cities, meaning no ethnicity holds a majority in either city, as shown in the graph below:
| Demographic | Los Angeles | Austin |
| --- | --- | --- |
| Non-Hispanic Whites | 24.9% | 48.8% |
| Hispanics and Latinos | 47.5% | 31% |
| African Americans and Blacks | 9.8% | 8.1% |
| Asians | 10.7% | 7.6% |
2. Cost of Living
Key Points:
Austin has low cost of living compared to most US cities.
Los Angeles has a high cost of living compared to many US cities.
Austin's housing market is significantly cheaper.
Austin has no state income tax while California does.
There's no question that Austin wins here. It has much better cost of living.
Using Numbeo's cost of living comparison chart, we can see that LA is the 21st most expensive city in the nation while Austin is the 109th most expensive city in the nation.
For reference, Austin has a cost of living comparable to Houston (TX) and Salt Lake City (UT) while LA's cost of living comparable to Portland (OR) and Chicago (IL).
Given that Austin is the 11th largest city in the nation, you're getting good bang for your buck while still being in a relatively big city.
One factor impacting Austin's low cost of living is taxation.
California is the 10th highest state in the nation while Texas ranks 30th. Texas's state constitution bans state income tax, although you'll be hit by other taxes such as their high property tax.
Another factor is house prices. Austin's average house price is half that of Los Angeles, making it a great place for young families to put down roots.
3. Climate and Weather
Key Points:
LA is temperate and comfortable year-round.
Austin can get very hot during the summer and gets colder than LA in the winter.
Some people find Austin's humidity to be too hot sometimes.
Austin can get too hot in winter for me, while LA is comfortable year-round.
Los Angeles is one of the most comfortable year-round cities in the nation. The average daily high ranges from 68 in mid-winter through to 85 mid-summer. It's rarely humid, making it a great comfortable city for people who can't stand weather extremes.
Austin, on the other hand, has over 30 days per year with a high over 100 and mid-July is usually around 95. Combine that with the occasional humidity (depending on how the wind blows – literally), and you can get some very uncomfortable days. Make sure you get a place with air conditioning.
Austin also gets colder than LA in winter, rains more, and even occasionally has a very light wet amount of snow in January.
So overall, you'll get much more variation (and extremity) of weather in Austin than Los Angeles.
| | Los Angeles | Austin |
| --- | --- | --- |
| Avg. Days of Sun | 284 | 228 |
| Avg. Inches of Rain | 15.5 | 34.9 |
| Avg. July High (F) | 83.6 | 95.0 |
| Avg. Jan High (F) | 68 | 66.2 |
4. Raising a Family
Overall, raising a family in Austin is likely easier due to lower housing costs, lower taxes, and lower childcare costs.
For raising a family, I tend to look at important factors for families like childcare, housing, and cost of living. And on all of these metrics, Austin wins.
According to the World Population Review, child care is almost half the cost in Texas as it is in California, giving Austin a huge leg-up for parents.
Similarly, as noted earlier, cost of living and taxes are lower in Austin than Los Angeles. Austin's affordability gives it a big advantage for young families.
Lastly, Austin wins again on housing costs, with house prices averaging half that of LA. Housing costs are steadily rising in Austin, though, so in 10 to 15 years, young families might start to find it harder to get by in Austin than they can now.
5. Traffic and Transit
Key Points:
LA has the worst traffic in the nation.
Austin has surprisingly bad traffic compared to nearby cities.
Both cities are predominantly 'car cities'.
Both cities have underfunded metro networks.
While you'd probably think LA would lose this metric by a long way, keep in mind that Austin's traffic is terrible, also.
Unfortunately, both Austin and Los Angeles have very bad traffic. However, given that LA is the undisputed traffic jam capital of America, we've got to give the win to Austin.
Nevertheless, be warned that Austin's traffic is quite bad. This is down to the fact that Austin was never designed to be so big. The city has outgrown itself and transport infrastructure hasn't caught up.
According to  TomTom's data, LA has the worst traffic in the USA (of course), while Austin has the 13th worst traffic in the nation.
Similarly, neither LA or Austin have great metro networks. LA has an extensive network of busses (some with their own roads to avoid congestion), but compared to the New York subway system, LA doesn't come close. That's because LA is more decentralized than New York City so can't implement a cost effective subway option.
Austin is also primarily served by busses that often have to fight with cars on the roads, but is in the process of building a light rail, which is desperately needed.
6. Job Prospects
Key Points:
Both cities have diverse industries.
LA has a strong film industry.
Austin has a strong tech industry.
Both Austin and Los Angeles are large enough to be hosts for substantial healthcare and higher education industries. They also both feature tourism industries, although LA's is more stable and year-round whereas Austin's centers around its two national festivals: Austin City Limits (ACL) and South by South West (SXSW).
Outside of these core industries, LA is known for its film and media, being home to some of the largest production companies in the world in the Hollywood area.
For Austin, there is a large tech startup culture in Silicon Hills (west Austin) and many technology professionals have gotten their start in the city. Adobe, Amazon, Apple, Facebook, and Google all have presences in Austin.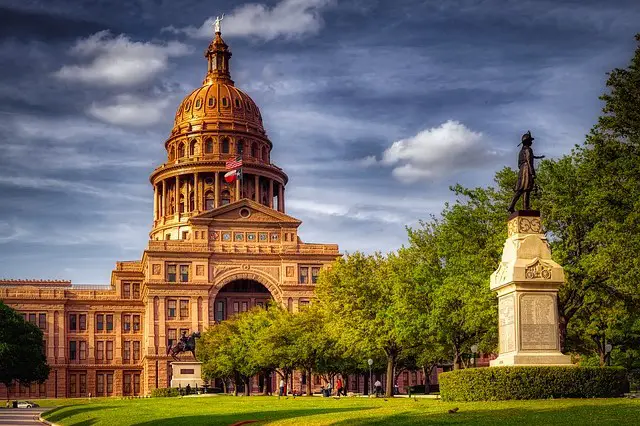 7. Crime
Key Points:
LA has higher violent crime rates but both Austin has higher property crime rates.
LA has a big homelessness problem.
Overall, both cities sit in the middle of the pack in regards to crime with neither standing out as being particularly good or bad. LA is slightly less safe than Austin according to the data.
According to government data, Los Angeles is the 32nd worst city for violent crime, while Austin ranks 73rd, making Austin the safer city. But when it comes to property crime, this is flipped, with Austin ranking ranking 59th and Los Angeles ranking 75th.
But as a smaller city, Austin seems to have a bit more of a handle of homelessness problems, which is a key indicator of feelings of safety in a city. Its lower homelessness rate may also be linked to the lower cost of living. However, Austin's homelessness is slowly growing.
8. Outdoor Access
Key Points:
Los Angeles has better access to beaches and ski hills.
Austin has several great lakes and a good outdoor culture.
Los Angeles has a great range of beaches at its doorstep. So, people who love the beach life would likely much prefer to live in LA.
LA's long temperate summers are great for sun bathing on the beach. There are four famous sandy beaches close to the city: Venice beach, Santa Monica beach (the one with the Ferris wheel!), Hermosa, and Manhattan beaches. Just north you can get access to Malibu and the beaches in Leo Cabrillo national park. South toward San Diego are Cabrillo beach, Huntington beach, Newport beach and Laguna beach.
There are also multiple ski hills for winter sports within a few hours' drive of the city.
Austin is inland, but still has a sufficient outdoors and fitness culture. A lot of Austin's recreation revolves around its three man-made lakes: Lake Austin, Lady Bird Lake, and Lake Travis.
All three lakes allow fishing, while Lady Bird Lake limits motor boats, making it great for paddle boarding. But also note that there are certainly times during the dog days of summer when people retreat indoors due to the heat in Austin (which far outdoes the LA summers).
So, overall, both cities have good outdoor access and outdoor cultures, but LA has the advantage of both beaches and mountains nearby.
9. Sports
Key Points:
Austin has just one major league sporting team – Austin FC soccer club.
LA has an excellent range of major league teams and stadiums.
There's no doubt that LA is the better city when it comes to sports franchises. Here, LA's size gives it the upper hand.
LA has many major league teams, including the Clippers (Basketball), the Dodgers (Baseball), Chargers (NFL), the Rams (NFL), LA Galaxy (Soccer), and the LA Kings (Ice Hockey).
Austin, on the other hand, only got its first major league team in 2021 with the promotion of Austin FC to major league soccer. For Austinites, you'll have to settle with UT college level games or make the trip to Houston or Dallas for more major league events.
So overall, LA is the clear winner here.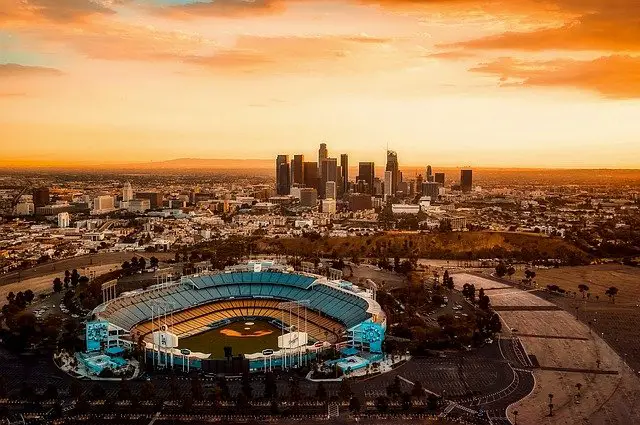 Visiting Los Angeles vs Austin
For international tourists who just want to visit either LA or Austin, LA is the clear winner.
Los Angeles is a global metropolis with some excellent tourism infrastructure, including opportunities to tour Hollywood and the set of Universal Studios. Seeing the Hollywood sign and the Hollywood walk of fame on Hollywood Boulevard. You can also head to the famous beaches including Santa Monica and Venice.
But Austin has some great sights as well, especially for domestic tourism.
Austin is famous for is barbecue culture and is the starting point for the Texas Barbecue Trail, a loop exploring the best barbecue stops in the nearby towns of Taylor, Elgin, Luling and Lockhart. The drive to each town passes some iconic scenery and is best done in a Chevrolet convertible.
Music and film lovers can also head to Austin for the annual SXSW festival held in March each year or Austin City Limits held in October each year. Both festivals draw a big crowd of live music loevers.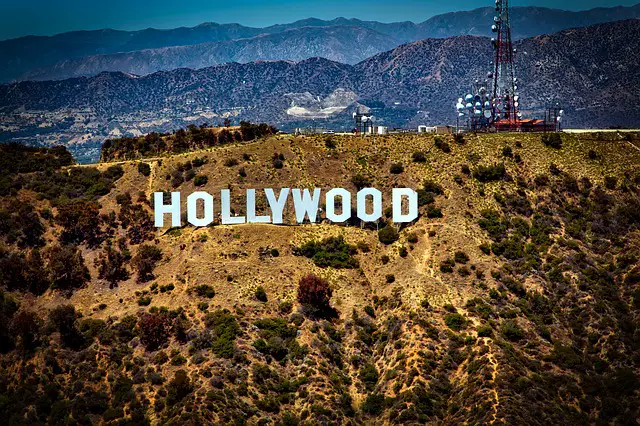 Related Comparisons
Conclusion
LA and Austin are two very different cities, but each are nonetheless very attractive options for people moving to a new city for a new adventure. LA offers big city lights and glamor, while Austin offers a more laid-back hipster feel. Glamor lovers will be more drawn to LA while music lovers will love Austin.
Other things to keep in mind include the weather (Austin gets very hot, which is worth keeping in mind), the location (Austin is inland while LA is on the California coastline), and the cost of living (Austin clearly wins this race).
Austin Skyline Image by inthepewsshow from Pixabay
Austin State Capitol Image by 1778011 from Pixabay
LA Ballpark Image by David Mark from Pixabay
LA Traffic Image by David Mark from Pixabay
Hollywood Sign Image by David Mark from Pixabay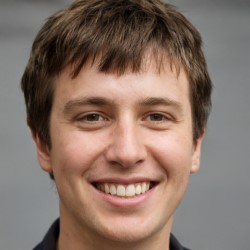 Jason Dempsey is the CEO and Co-Founder of Home City Living. After abandoning the corporate world in order to indulge his wanderlust, Jason founded Home City Living with his partner Rose to create the premier source of travel information and inside local knowledge on the web to help other would-be global explorers and seekers learn to spread their wings and fly.