The key differences between living in Los Angeles and Phoenix are that Phoenix has far better cost of living, traffic, and tax rates, while LA has the excitement and bustling vibe that many younger people chase.
While both are large metropolises, LA is an energetic cosmopolitan city while Pheonix is a sleeper and more conservative inland city.
Who Would Like Living in Phoenix?
Snowbird Sally
Many people head to Phoenix during winter to escape the cold weather further north. There is great infrastructure and a good social scene for the elderly.
Hiker Hannah
Phoenix has a great deal of excellent hiking nearby, including at Sedona which is a 2-hour drive north. Golfers would also enjoy the over 185 golf courses in the city.
Who Would Like Living in Los Angeles?
Cosmopolitan Carly
LA is a cosmopolitan and multicultural city that has something for everyone. It celebrates its arts and culture and is at the center of California culture.
Comfortable Cory
If you're seeking comfortable weather year-round, LA is for you. Phoenix has great winters but gets a little too hot in summertime.
This review compares LA and Phoenix on key considerations for people considering moving to and living in each city. These include:
Culture: LA has more energy.
Cost of Living: Phoenix is cheaper.
Weather and Climate: Phoenix is hotter, LA is comfortable year-round.
Traffic and Transit: Both are car cities. Phoenix has less traffic problems.
Sports Franchises: Both cities have great major league sporting teams.
Outdoor Access: Phoenix is better for hiking and golfing. LA is better for coastal access.
Job Prospects: LA has a more mature and diverse economy.
Crime: Both cities rank similarly in crime rates.
See Also: 31 Pros and Cons of Living in Los Angeles
See Also: 20 Pros and Cons of Living in Phoenix
Living in Los Angeles vs Phoenix

1. Culture
Los Angeles and Phoenix have very different cultures. LA is more energetic and multicultural while Phoenix is sleepier.
LA is a city full of energy and arts. It's a celebration of the success of America's multiculturalism.
Anyone who has visited Los Angeles would have felt the unique LA energy when walking down the Santa Monica pier. It's also got a strong creative workforce which is celebrated through the many arts festivals throughout the city.
Phoenix has a reputation for being, well, a little bit boring. And while it's also a multicultural city, that multiculturalism doesn't seem to be nearly as well celebrated than in LA. In fact, some sources lament the fact it feels like a city of white suburbia and highlight that there's still some way to go to make Phoenix a vibrant cosmopolitan city.
It's also worth mentioning the large retiree and snowbird community in Phoenix does tend to take over the city in winter. It makes it a fun and social space for 55+ people seeking others in the same stage of life.
2. Cost of Living
Phoenix is more affordable than Los Angeles with cheaper rent and housing prices. But LA has higher average wages.
According to the Numbeo cost of living index, Phoenix is significantly more affordable than Los Angeles. The city has had the freedom to grow into an urban sprawl which has helped push down cost of land for buyers and rental costs for renters.
However, looking at Phoenix in comparison to other cities in Arizona, it tends to rate as a little more expensive. Mesa (AZ) and Tucson (AZ) are both much more affordable.
It's also worth noting that LA tends to have a higher average salary. You can check out the current salary comparisons here.
Taxes are also lower in Arizona. According to this data, California has the 10th highest tax burden in the nation while Arizona's in the lower-taxed half of the nation, ranking 30th out of 50 for tax burden.
3. Climate and Weather
Both cities are sunnier and warmer than the US average, although Phoenix gets much warmer in summer than Los Angeles. Most tourists and snowbirds head to Phoenix in winter to get the best weather of the year.
LA is famous for its comfortable weather year-round. Summer is warm, but rarely too hot, while it only really gets down to hoodie weather in December, January, and February.
Phoenix, by contrast, is comfortable in winter and a bit too hot in summer. There are usually over 100 days of the year over 100 degrees. The heat is usually dry, although monsoon weather can bring the humidity up.
Los Angeles is overall cloudier and rainier that Phoenix, but that's all relative. Both cities have more sunshine and less rain than the national average.
| | Phoenix | Los Angeles |
| --- | --- | --- |
| Clear Sunny Days per Year | 211 | 147 |
| January High / Low | 69 F /46 F | 68 F / 48 F |
| July High / Low | 106 F /83 F | 83 F / 64 F |
| Annual Inches of Rain | 9.2 Inches | 14.7 Inches |
Source: Current Results
4. Traffic and Transit
The traffic is very good in Phoenix and terrible in Los Angeles. Phoenix is a clear winner on this metric.
Los Angeles rates as the city with the worst traffic in all of the United States. The average Los Angeles resident spends 119 hours per year sitting in traffic.
Buy contrast, Phoenix has a well-organized grid system that allows traffic to flow relatively smoothly. In fact, there are 41 cities with worse traffic than Phoenix. That's not too bad given that Phoenix is the 5th largest city in the United States.
Public transit in both cities is average at best. Both cities are car-centric cities. You would need a car to get around comfortably. However, both cities do also have bus and light rail networks. In my opinion, their light rail networks need a lot of expansion in order for them to be truly high-quality.
5. Job Prospects
Los Angeles has a more versatile and diverse economy, while Phoenix's economy goes through times of boom and bust.
As one of the largest cities in the United States, the LA economy is very diverse. It's home to substantial healthcare, higher education and technology industries. It is also, of course, an attractive home to media and film industry jobs.
Phoenix is home to a large real estate and construction industry. This industry is strong during good times, but as the 2008 financial crisis showed, it is very vulnerable to economic shocks. Nevertheless, some experts do see Phoenix's economy as one to watch given its growth potential.
Both Los Angeles and Phoenix also have decent tourism industries. The Phoenix tourism industry is strongest in winter, catering to domestic tourists such as snowbirds making their way south for golfing and hiking.
Los Angeles, on the other hand, has a year-round international tourism industry that peaks in summer.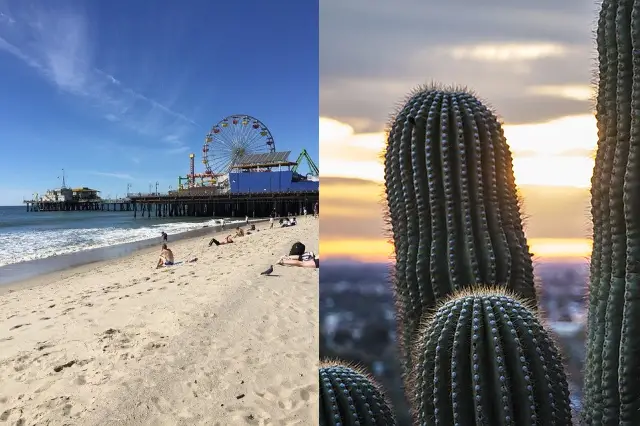 6. Crime and Homelessness
Both LA and Phoenix rate middle of the pack for crime, but on the homelessness front, both cities rate poorly.
The data shows that LA and Phoenix are relatively equal when it comes to both property crime (ranked 32nd and 33rd in the nation). They're also both middle of the pack for violent crime, although Los Angeles is 75th and Phoenix is 47th, making Phoenix slightly less safe according to the statistics.
Homelessness, which is not a direct indicator of crime but does correlate with feelings of safety and security in a city, is bad in both cities.
Los Angeles has the second highest homelessness rate in the nation (beaten only by New York), while Phoenix ranks 9th in overall homeless population. This isn't great for either city, but it's worth noting that LA's homelessness still dwarfs that of Phoenix.
7. Outdoor Access
It's easier and faster to access the outdoors from Phoenix, although it does not have the beautiful coastline, surfing, and skiing options available to Angelinos.
Phoenix has a unique and attractive desert landscape that's excellent for hiking. The lower traffic makes it easier to access the outdoors, also.
2 hours north to Sedona or at the nearby Sonoran desert there is ample hiking for the adventurous at heart. And the 180 plus golf courses also offer amazing golfing for those so inclined.
Phoenix's 211 days without clouds also make it an excellent year-round location for the outdoors. The one downside is that it gets hot – real hot – in the dog days of summer, while monsoons can also keep you indoors in the Summer months.
Los Angeles, by contrast, has a temperate climate year-round. This makes it nice and comfortable for outdoor activities. The beautiful beaches up and down the Southern California coast are accessible for day trips while in winter you can head 2 hours inland to Bear Mountain, Snow Summit, and Mountain High ski resorts.
8. Sports Teams
Both Phoenix and Los Angeles have several major league sports teams. Los Angeles is more spoilt for choice, but both will satisfy sports fans.
Los Angeles has a sports team in all major league competitions. This includes the Clippers (Basketball), the Dodgers (Baseball), Chargers (NFL), the Rams (NFL), LA Galaxy (Soccer), and the LA Kings (Ice Hockey).
Similarly, Phoenix is home to the Phoenix Suns (NBA), the Cardinals (NFL), Coyotes (NHL), Diamondbacks (MLB), and Phoenix Mercury (WNBA). When the Coyotes play the Canadian hockey teams, the games can have a great atmosphere due to the large population of Canadian snowbirds.
So overall, sports aren't going to be a problem or deal breaker in either city.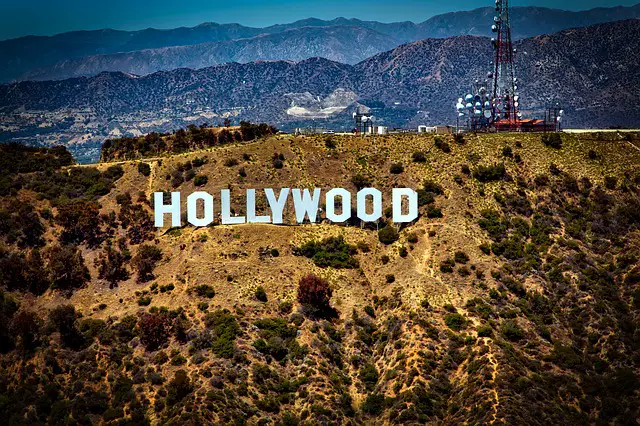 Visiting Los Angeles vs Phoenix
For people simply looking to visit for tourism purposes, Los Angeles usually wins.
LA has got international must-sees such as Hollywood and the Universal Studios set, and Venice Beach and Santa Monica Pier. It's also got a major international airport, making it a top landing point for international tourists.
However, Phoenix does rate very highly for golfing fans, who are usually domestic or Canadian tourists. In fact, Scottsdale (a city in the Greater Phoenix Area), consistently tops the lists of the best golfing locations in the nation.
Phoenix is also a hotspot for RV tourists passing through on road trips around the nation.
Comparisons to Other Cities
Conclusion
Los Angeles is a great city for people who want to be in the thick of the action. Phoenix stands in stark contrast. It's quiet, almost sleepy, and somewhat more conservative.
So, the difference between these two cities is pretty clear.
If you're at a stage of life where you want adventure and energy, LA would be best. It can be a great city for young artists, musicians, and creatives looking for their community. But if you're a little older – even a senior – looking for a slower-paced life but also a social community of golfers and hikers, Phoenix might just be the place for you.
Hollywood Sign Image by David Mark from Pixabay
LA Skyline Image by Maxx Girr from Pixabay
LA Beach Image by anisenior from Pixabay
Phoenix Banner Image by ParsonsVillas from Pixabay
Phoenix Cactus Image by samuriah from Pixabay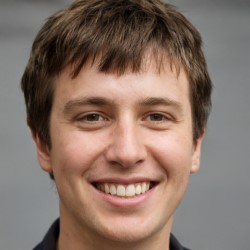 Jason Dempsey is the CEO and Co-Founder of Home City Living. After abandoning the corporate world in order to indulge his wanderlust, Jason founded Home City Living with his partner Rose to create the premier source of travel information and inside local knowledge on the web to help other would-be global explorers and seekers learn to spread their wings and fly.