Both Los Angeles and San Francisco are big Californian cities with similar weather conditions and high cost of living.
The main difference between Los Angeles and San Francisco is the culture.
Los Angeles is heavily influenced by the vanity of Hollywood, while San Francisco is more heavily influenced by the big tech of Silicon Valley. Head to LA for the fashion and socialite lifestyle; head to San Francisco for the no-collar tech vibe.
Living in San Francisco vs Los Angeles
1. Size
Both Los Angeles and San Francisco are considered quite big cities in the Golden State of California. Either place is heavily populated and takes up more than a few square miles to accommodate its people.
San Fran covers 46.9 sq mi and is home to around 830,000 Americans. Since San Fran is of comparatively small size compared to Los Angeles, its population density is relatively high. There are 18,000 people living in each square mile, which can be pretty tight.
Los Angeles, on the other hand, is the second most populous city in all of America, while San Fran is only the sixteenth. L.A. houses more than 3,800,000 citizens and its land area is roughly 469.5 square miles. Because L.A. is much larger, its population density is 51% less than San Fran.
In simpler words, San Francisco is better for those who enjoy closed, populated communities while still getting that city feel. Los Angeles is for people who like a buzzing metropolitan feeling along with a colorful lifestyle.
2. Weather
Arguably, San Francisco and Los Angeles have warm climates throughout the year. In fact, many studies show that most people move to L.A. for the sake of the beautiful, sunny weather there.
Let's begin with San Fran though. During the year's coldest month, January, San Fran's average temperatures range between high to mid-50s. Compare that to the hottest month, July, when San Fran is actually quite chilly than most Californian cities as temperatures vary from 60℉ to 80℉.
The City of Angels is more or less the same. In January, the high temperatures in Los Angeles typically range from 60℉ to 70℉, while low ones vary from 42℉ to 55℉. During July, however, Los Angeles temperatures go up to 80℉ but never exceed 90℉.
In short, people who love endless summers and sunny weather would prefer Los Angeles to San Fran. The latter has a more mild climate that's not too hot nor too chilly. Both cities don't experience frequent snow or rainfall either.
3. Cost of Living
The cost of living is the cutting factor in determining which of the two cities is fit for your annual income and the lifestyle you're accustomed to. Being mindful of how high the average rent is and the city's tax burden helps as well.
On one hand, San Fran ranks as the fifth most expensive city to live in, while on the other, L.A. is the twenty-first. That said, the cost of living in Los Angeles is 49% higher than the national average. Certain areas in L.A. have higher housing rates, rent prices, and average incomes than others too.
Settling into San Fran can also cost you a lot. Similar to L.A., the cost of living in San Fran exceeds California's average by 94%. These numbers directly affect San Fran's real estate prices and the annual income of its citizens.
As for the tax burden, the percentage is roughly the same for both cities. Los Angeles's tax percentage is 9.5%, while San Fran's currently stands at 8.63%.
4. Culture
Culture plays a role in determining the type of people you're bound to find when you move to a city. Los Angeles, for instance, is quite known for being a rather vain place with an extreme focus on social status.
Since that might not be for everyone, others may prefer San Fran instead. That's because San Francisco is strongly influenced by the colorful Mexican and Hispanic cultures. Due to its large Hispanic population and its vivid history as part of Spanish America, San Fran is home to diverse art, music, festivals, and cuisines.
The culture in Los Angeles is as equally vast as San Fran and is just as rich with art museums as well. L.A. is more known for Hollywood, Sunset Boulevard, Griffins Park, and Rodeo Drive.
Simply put, Los Angeles is a city of vibrant, colorful lifestyles that many young, single people will certainly enjoy. If you're more into chill atmospheres and laidback cultures, however, consider San Fran instead.
5. Traffic and Transit
As we've mentioned before, the population density of San Fran is somewhat higher than Los Angeles. Despite that, Los Angeles is unfortunately known for having abnormally crowded traffic.
Statistically speaking, Los Angeles is the second most crowded city that experiences daily traffic jams. Fun fact: L.A. citizens lose up to 72 hours of their lives stuck in unmoving cars per year.
While traffic congestion is less likely to happen in San Fran, the city ranks fifth in terms of crowdedness. The percentage of annual jams in San Fran is around 26% as people spend 59 hours in gridlocks.
Luckily though, each city offers a great transit system. San Fran, for instance, has the San Francisco Municipal Transportation Agency (SFMTA). Muni buses, metro cars, and trolley coaches are all included in this system.
Los Angeles, comparatively, has one of the best American public transportation systems that encompass subways, light rail, buses, and shuttles. The City of Los Angeles Transportation (LADOT) carries over 30 million passengers per year.
6. Economy and Job Opportunities
Did you know that the Golden State has the largest grossing economy in America? That's due to the multiple Californian states that provide a variety of job opportunities, including Los Angeles, San Francisco, and San Diego.
Los Angeles, for starters, is home to numerous, different talents and young minds. Additionally, the city's key industries vary immensely, in turn, offering its people diverse job opportunities. L.A.'s economy relies significantly on entertainment, aerospace, technology, petroleum, fashion, and tourism.
Similarly, San Fran has the sixth biggest economy in all of America. The city derives its rich budget from financial services, tourism, and technology. San Fran offers several job listings to both white-collar as well as blue-collar individuals.
So, in other words, San Fran and Los Angeles are equally opportunistic cities where anyone's sure to find a job that caters to their abilities. They offer chances to immigrants and all classes of society.
7. Education Systems
Education systems are especially important for those with children that need to be enrolled in a learning environment you can trust. Fortunately, both San Fran and Los Angeles offer incredible educational institutes.
To begin with, Los Angeles has triple the number of public and private schools that San Fran does. More than 81% of San Fran students go on to get their bachelor's degree while only 7% of L.A. students do the same.
As for the SAT test scores, Los Angeles' average is between 870 to 1060, while San Diego's ranges from 1270 to 1480. It seems then that San Fran may have a better education system and is, therefore, a more desirable city to raise children in.
Conclusion
In the end, it appears that Los Angeles would be the better option for people who want to move to a colorful city with a booming economy and vibrant cultures. Los Angeles does, however, experience daily traffic jams and is always hot—which many won't prefer. On the other hand, San Fran is the preferred city of families who enjoy multicultural communities, mild climates, and great educational systems. The cost of living in both San Fran and L.A. can be quite high, but that's only due to their shared variety of job opportunities.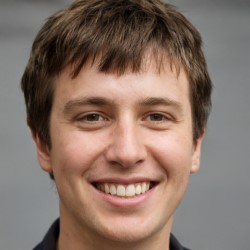 Jason Dempsey is the CEO and Co-Founder of Home City Living. After abandoning the corporate world in order to indulge his wanderlust, Jason founded Home City Living with his partner Rose to create the premier source of travel information and inside local knowledge on the web to help other would-be global explorers and seekers learn to spread their wings and fly.