Cape Coral is one of the best places to live in Florida. There are many scenic places here, and the community is friendly.
The health system is great, and there are schools and universities that kids can attend.
However, the place has many canals, which means bugs and reptiles are a problem. And because it is Florida, alligators are a common sight.
Is Cape Coral a Good Place to Live?
Yes, not only is it a good place to live, but it is also a smart move to live here. The housing cost is low compared to other cities in the state.
In addition to this, the cost of living in Cape Coral is much lower than the national average. One can also enjoy low sales tax rates. As such, it is a perfect place for retirees. 
Pros of Living in Cape Coral
1. Nature and Beaches
Those who want to live on scenic beaches will find Cape Coral a perfect place. There is a natural feeling no matter where one goes, and there are four eco-parks that one can visit.
As a nature-oriented city, one can see many animals in the park. One of the sources of income for this city is tourism. The area also has many beaches that one can enjoy.
There are small island beaches, white sand beaches, and many other bodies of water that one can visit. People can also expect lots of parties in these beach areas.
2. Excellent Weather
There is a reason why Florida is the preferred destination for retirees. The sun is up almost the whole year. Although there are occasional rainfalls, it does not snow crazy cold like New York.
Unlike cold cities and states, Cape Coral offers a pleasant winter. The winter is mild, so much so that one can even wear shorts during winter and still go out.
The thing is that the overall climate is humid and subtropical. It is acceptable, and people can live here comfortably, as it does not get as hot as New Mexico or Texas.
3. Low Crime Rate
While Florida and its cities are the favorite of movie makers to setup crime scenes, the opposite is true for what is real. The crime rate in Cape Coral is lesser than in most comparative cities.
The crime rate in Cape Coral is 1.2% per year, or roughly 12 crimes per 1,000 residents. Based on studies, Cape Coral is safer than many cities in the country, and the crime rate is 3 times lower compared to the country's the national average.
4. Excellent Academic Institutions
Education is a priority of every parent. The schools in Cape Coral offer a high degree of quality and are better than other cities in the state.
There are more than 13 schools here, all public that offers high-quality education. Then, there are ten private schools that parents can choose from.
Because of this, about 40% of people who live in Cape Coral have a diploma degree, and about 53% are college graduates.
Cons of Living in Cape Coral
1. There are heavy storms
One must get used to heavy storms in Cape Coral. Heavy storms occur at least five months every year. Because of this, flooding is a problem.
And when a flood happens, one can expect some alligators to get washed out in this flood. It can be a dangerous place if one does not take precautions.
The good news is that the government has flood maps that one can use. With this information, people who want to live in the city should choose areas that are not prone to flooding.
2. Lack or Public Transportation
One needs a car to move around in Cape Coral. Since there are many canals in the area, it is a problem to build railway systems.
There are transportation systems for the public, like buses, cars for hire, and others. Over time, however, this can prove to be expensive.
In Cape Coral, the two main ways to travel are just train and car. And because many people prefer cars, it results in serious traffic jams. Add to this the fact that Cape Coral is a tourism-based city, then one can imagine how heavy the traffic can get, especially during summer.
3. Low Salaries and Wages
Although the cost of living is low, the salaries and wages are also low. On average, a person can earn 19% less in Cape Coral compared to other cities in the US.
Is this enough? Yes, of course. People can live with these wages, but not extravagantly. As such, Cape Coral is not a good place to live for the youth or those who are looking for a high-paying career.
If anything, Cape Coral is an excellent place for rich people who are about to retire. They can buy low-cost homes in the suburbs of Cape Coral and live decently with their pensions without worrying about high costs of living.
Best Suburbs to Live in Cape Coral
Del Prado – the streets here are safe, and one can live in ranch-style homes. The area is close to elementary and middle schools.
Pine Island – it is a nice suburb for people who want to live in a waterfront setting. Homes here have boat dockage, so it is a good place for people who want to retire.
Cape Harbour – is an expensive neighborhood where one can expect security and access to canals and marinas. 
Matlacha Shores – is a great place for people looking for single-family homes with four bedrooms. There are three excellent schools in the area.
Tarpon Pointe – is a luxurious area with waterfront properties; there are also high-rise properties here where one can enjoy superb views.
Conclusion
Cape Coral is a good place to live because of the low cost of living, affordable homes, and excellent neighborhood vibes. One must find the right suburbs to be able to buy a property. People who live in Cape Coral can enjoy lots of recreation, being that it is in Florida. From energy to transportation, the costs are low compared to other cities in the state and the country.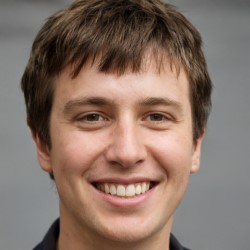 Jason Dempsey is the CEO and Co-Founder of Home City Living. After abandoning the corporate world in order to indulge his wanderlust, Jason founded Home City Living with his partner Rose to create the premier source of travel information and inside local knowledge on the web to help other would-be global explorers and seekers learn to spread their wings and fly.