Worried about moving to Miami? Don't panic; we're here to help. Miami is one of Florida's beach cities that invite tourists and residents alike from every corner of the U.S.
Like any other place, there are some perks and drawbacks to living in Miami. You need to weigh your options before you're ready to move.
This article is here to help you out!
Is Miami a Good Place to Live?
Pros of Living in Miami
1. Lower Taxes
One of the strongest appeals of living in Miami is that you won't have to pay personal income taxes. The state only collects corporate income tax, intangible tax from investments, and a 6% sales tax.
Additionally, if you live in Miami, you won't have to pay taxes on estate earnings or inheritance. This doesn't mean that you won't pay federal income taxes, but it means that you can save some of your money to spend on the myriad of activities you can enjoy in Miami.
2. A Vivid Nightlife Scene
Miami carries the features of a big city and the fun vibes of a beach town. Therefore, you can count on the amazing nightlife in Miami for an hour of fun any day of the week.
If you're a night owl, you'll enjoy the clubs and bars that can legally serve liquor all day long. Most of these venues stay open until 5 AM, if not 24/7.
You can also appreciate the happy hours in different places in town during the day. In short, if you live in Miami, you can live like you're on vacation all year round.
3. World-Class Education
Education in Miami is administered by Miami-Dade County Public Schools District, which is the 4th largest school district in the US. It caters to 331,500 students and 50,000 adult learners.
Miami-Dade is accountable for schools in the city and the outlying suburban and rural areas. It hosts a diverse body of students that speak more than 50 different languages, representing 160 countries around the world.
With a 94% graduation rate, your kids are guaranteed to get the education you hope for. Don't you want your children to rise and shine in a school district nominated as the A-rated school district for three consecutive years?
4. High Employment Rate
Miami is a major U.S. port that bustles with trade and manufacturing industries. Besides, the financial district houses several large investment firms and banks.
In addition, the metro area has recently witnessed a boom in contract and construction job opportunities. As a major city, you can find opportunities in different fields at large corporations, including Nicklaus Children's Hospital, American Airlines, and Royal Caribbean.
On top of that, the government itself is encouraging tech firms to start up or move to Florida after many companies left the city for Silicon Valley.
Cons of Living in Miami
1. High Cost of Living
Despite all the perks of living in Miami, it's still among the cities with a high cost of living. In fact, the overall cost of living in Miami is about 17% above the national average.
Therefore, choose a job with a salary able to cover the expenses. In addition, if you plan to get your own car, make sure you check the cost of car insurance, as it's high in Miami.
On top of that, the cost of housing in Miami is a lot higher than the national average. This also has a bright side because it means that the value of your investment in Miami won't be lost in its steady real estate market.
2. Heat and Humidity
Being right by the beach, Miami is overly hot and humid all year long, especially over the summer. In fact, the average temperature in August, the hottest month of the year, ranges between 89 ℉ and 78 ℉.
On the other hand, the temperature in January is between 76 ℉ and 63 ℉. As a Floridian city, Miami hardly ever sees snow. Therefore, if you're among those who hate cold winters, Miami is the place for you.
Another downside to living in Miami is that you have to be on the watch during hurricane season. Florida typically suffers from hurricanes and tropical storms between June and November.
Still, the beauty of the summer in Florida outweighs the drawbacks of the scorching heat. With blue skies, amazing beaches, warm waters, and palm trees everywhere, you can enjoy living in Miami despite the weather.
3. High Crime Rate
Safety is another aspect you need to consider before you move. Miami isn't the safest city in Florida.
Still, according to Numbro, you're unlikely to be attacked in Miami because of your race, skin color, religion, or gender.
While it's highly safe to walk around during the day, this decreases to only moderately safe at night. This doesn't say that Miami isn't a safe place to live. It's simply not the safest.
4. Traffic
Just like most big cities, Miami is plagued with heavy traffic, especially in the downtown area. That being said, you can't deny the easy access to Miami's transportation system. This means that you don't have to own a car to move around the city.
To avoid traffic congestion, make sure that you live as close to your work as possible. However, you should make your peace with the idea that you'll have to spend some time on the commute.
Best Suburbs to Live in Miami
Coral Gables: One of the busiest historical areas in Miami. Safer than most other areas in Florida, it's ideal for families, young professionals, retirees, and students.
Key Biscayne: A picture-perfect paradise and one of the safest areas in Florida, which makes it a good place for retirees and families who enjoy laid-back island life.
Pinecrest: Known for good schools, this safe area is ideal for families with young children. This suburb has a small-town vibe with welcoming neighbors and a strong sense of community.
Bay Harbor Islands: Safer than 93% of Florida, this hidden gem is ideal for retirees and families. Despite being by the beach and bustling with life, it's a relatively affordable place to live.
Palmetto Bay: Ideal for young professionals, single people, retirees, and families, this suburb is only 35 minutes away from downtown Miami. It's family-friendly with a vast array of houses, catering to all tastes and budgets.
Conclusion
Miami is a good place to live  if you want an A-class education for your children or want to escape areas with severe winter.
However, you still need to consider some aspects before moving. For instance, Miami is a hurricane zone with traffic congestion and a high cost of living. Move to Miami to enjoy the beach vibes in a large city setting. Whether you're moving alone or with children, Miami always has a place for you.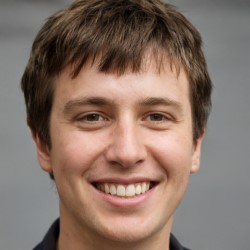 Jason Dempsey is the CEO and Co-Founder of Home City Living. After abandoning the corporate world in order to indulge his wanderlust, Jason founded Home City Living with his partner Rose to create the premier source of travel information and inside local knowledge on the web to help other would-be global explorers and seekers learn to spread their wings and fly.