Despite the homelessness problems, San Francisco is still one of the most desirable cities in the world. It offers a lot of job opportunities, especially in the tech industry.
The city is known for its highly progressive culture and mindset. The people who live here are forward thinkers. The weather is mild, and the only gripe that a person can have is the cost of housing.
Is San Francisco a Good Place to Live?
Overall, San Francisco is a great place to live. However, it is best to fit people who love the urban lifestyle. Living here is not a good idea if the person involved is a retiree.
San Francisco offers a good quality of life and ranks second to the best place to live in the entirety of California. However, it is also expensive, so one must seriously consider financial stability when living here. 
Pros of Living in San Francisco
1. Progressive Values
San Francisco is a city that boasts of ethnical diversity and a progressive mindset. Even before Elon Musk made electric cars popular, San Francisco residents were already driving hybrid cars to reduce their carbon footprint.
The city has a rich Hispanic background, and yet there are also many Asians here. There is even a Chinatown, which is the oldest and biggest Chinatown in America.
The same thing goes with the LGBTQ+ community. They can expect to be welcomed here and feel at home.
Related Article: Is Cleveland a Good Place to Live?
2. Excellent Public Transportation
Unlike other mega-cities, San Francisco offers a lot to move around. There are options like BART and Muni. There are also vintage streetcars and cable cars.
Better yet, one can get an Uber or Lyft ride. As a progressive city, there is a provision for bike lanes. People who want to save on gasoline and stay fit can ride their bikes to go to work. In addition, there are public scooters that people can rent and share.
Related Article: Is Fort Myers a Good Place to Live?
3. Job Opportunities
San Francisco has a booming economy. It is the home of Silicon Valley. As such, young professionals in the tech industry look up to San Francisco as the tech industry's Mecca.
Tech jobs in San Francisco account for about 20% of all jobs in the entire city. The rest is distributed in various industries, including healthcare, entertainment, and hospitality.
A lot of tech giants are in the city, such as Facebook, Netflix, Google, and Yahoo. Tesla and Apple also have offices in San Francisco.
San Francisco is an ideal place for people who specialize in computer engineering, programming, and anything else that has something to do with computers.
Related Article: 4 Reasons Indianapolis is a Great Place to Live
4. Endless Number of Activities
One has an endless choice from nightlife to museums to sports and outdoor activities. For one, it is the home of a Major League Baseball team. There are also two NFL teams here.
San Francisco is a short drive to many fabulous places in California, including Napa Valley. One can go see the redwoods, visit piers, go to museums or head on to Yosemite Park. Lake Tahoe is only four hours away, and one can spend some time to ski there.
One will never get bored in San Francisco city. It is the ultimate place to be. However, caution is advised as all these things cost money.
Related Article: 4 Reasons Kansas City is a Great Place
Cons of Living in San Francisco
1. Homelessness
For a progressive city, it is sad to know that many people in San Francisco are homeless. The number of people in the city, around 7,800, is unusually high for a highly urbanized city.
San Francisco has mild weather, which is why people without shelter come here. Homelessness in the city is highly visible, with many homeless people setting up tents on the streets.
2. Traffic
While the traffic is not like that of New York's, the traffic is heavy in San Francisco, especially in the Bay Area. San Francisco takes fifth place as the city with the worst traffic congestion in the world.
Drivers typically spend 79 hours in traffic per year, and one can just imagine the costs of getting stuck in that traffic. Apart from losing time and productivity, those stuck in traffic also lose money in gasoline.
Gasoline prices in San Francisco are high. It is unlike Texas, where gasoline is cheap. On average, gasoline prices in San Francisco are $1 higher than the national average.
The worst time of traffic is between one and four in the afternoon. People who use cars to get around are safe on the road before 11 in the morning.
3.High Crime Rate
Although the crime rate is not like Chicago, San Francisco can be a scary place. The crime rate here is about 51 incidents per 1,000 people. This index means that the city has one of the highest crime rates in the country.
As far as ratings go, San Francisco's crime rating is 4 out of 100, with 100 being the safest. On average, the annual violent crime is 4,922, and then property crime is 39,403.
Amazing Outer Suburbs Close to San Francisco
Pleasanton – is ideal for people looking for employment; one can depend on the public transportation in this suburb to get to San Francisco.
San Jose – Just south of downtown is San Jose. This area is known for its safety and peace; one can also expect to live in decent weather. There are also several companies here in the tech industry.
Walnut Creek – one of the safest suburbs in California, is an ideal location for retirees and families raising children.
Berkeley – Although it's across the river from San Fran, it's still worth checking out. It is a safe place to live with a low crime rate compared to other cities and suburbs in California. This place is perfect for single people and young professionals.
Oakland – although crime is an issue, this suburb offers affordable housing and diversity in population and ethnic groups.
Related Article: 4 Reasons Minneapolis is a Great Place
Conclusion
San Francisco is going through a problem of homelessness. More than 7,500 homeless people are in the city now, but the government is doing something.
Housing and living costs are the city's two main challenges. Therefore, it is wise to move here only if the person has a high-paying and secured job.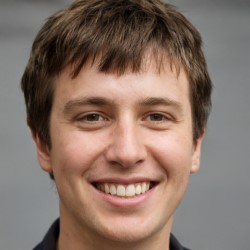 Jason Dempsey is the CEO and Co-Founder of Home City Living. After abandoning the corporate world in order to indulge his wanderlust, Jason founded Home City Living with his partner Rose to create the premier source of travel information and inside local knowledge on the web to help other would-be global explorers and seekers learn to spread their wings and fly.