Indianapolis is a good place to live with great job opportunities and relatively good cost of living.
The two fast-growing sectors here are healthcare and technology. In addition to this, one can enjoy a low cost of living. According to studies, the cost of living in the city is 7.6% lower than the national average.
One of the downsides is the very cold winters which can drive people away.
Is Indianapolis a Good Place to Live?
Indianapolis is a relatively safe and affordable American city. As such, the population is also growing fast. The city's population is nearing a million now.
Pros of Living in Indianapolis
1. Cost of living is fantastic
Indianapolis, despite its size and population, is number 48 in ranking as the most affordable city in the country. It gives a person an opportunity to live in a big city without the accompanying humongous costs.
Residents have access to many amenities that expensive cities can provide. In the city, one can find entertainment, dining, culture, sports, and so many other things.
Related Article: Is Sarasota Florida a Good Place to Live?
2. Ideal suburbs
Most of the time, suburban areas are expensive and are not as good as one would expect them to be. Well, not in Indianapolis. There are many suburbs here where one can enjoy an excellent quality of life.
In the whole country, Indianapolis offers the best suburbs. These areas are ideal for parents and their kids. One can also expect low crime rates.
In addition, the suburbs have excellent schools for both elementary and high school.With excellent economic health, education, and a low crime rate, no other city in the country can beat Indianapolis.
And because the suburbs are close to the city, families can always find something to do. Restaurants are accessible, and so are many facilities that kids will enjoy.
Related Article: Washington DC can be a Good Place to Live
3. Great sports teams
Those who love sports will find this city the best place to be. The city is home to several national and acclaimed sports teams.
Here are the teams you can root for:
Indiana Pacers
Indianapolis Colts
Furthermore, the city is home to the Indianapolis 500, a famous racing event. Sports fanatics can watch not just the city's team but others in live competitions.
Related Article: Is Philadelphia a Good Place to Live?
4. Lots of job opportunities
One important thing that a city must focus on is employment. In 2017, the city added more than 24,000 jobs.
Although healthcare and technology are the two top sectors here, it does not mean that people do not have other options.
Here are some more of the top industries in the city:
Advanced manufacturing
Life sciences
Motorsports
Advanced Energy technology
What does this mean? It means that students graduating from college will have an opportunity to find jobs in the city and no longer need to move somewhere else.
Indiana is a haven for technological advancements. The current culture is to fuel an economic revolution, with technology at the forefront—plus agriculture and other food production sciences.
One cannot help but wonder whether this city will eventually become the next Silicon Valley. If it does, then all the more, it is an ideal place to live.
Related Article: Is Pittsburgh a Good Place to Live?
Cons of Living in Indianapolis
1. The weather is cold
Although there are great summers, the months leading to a fun summertime are long and cold. There really is nothing to do in the city when the winter hits.
The thing is that people will never run out of ideas. There are some ski areas like the Paoli Peaks and Perfect North Slopes. However, Indianapolis is unlike other major cities where people get out during winter.
Pretty much, the winter months in the city are long and dull. However, many people here look forward to summers where they can choose from more than 500 activities and events yearly. 
Related Article: Is San Diego a Good Place to Live?
2. The traffic is really heavy
It is not unusual to experience heavy traffic in the city. For some reason, many areas with bottlenecks lead to terrible traffic jams.
There are in the day when the traffic is heavier, but then it is really hard to tell, let alone predict. Getting around the city could be a nightmare, especially if you rush for work.
Although the traffic is dismal, it pales compared to other big cities like Chicago and New York. As a result, people from these two areas generally feel that traffic in Indianapolis is bearable.
3.Public transportation is lacking
One needs a car to move from point A to point B. There are bus operators in the city. However, public transportation is seriously lacking.
The main issue here is that people do not live in the bus stop. As such, getting there is such a hassle. In Indianapolis, a car is a necessity. It is not like other cities where public transportation is the main mode of getting around.
Best Suburbs to Live in Indianapolis
Avon –is only 30 minutes from downtown, and the neighborhood is perfect for raising children.
Brownsburg – there are huge green spaces perfect for people who love nature; this area also has many top-notch elementary and high school public schools.
Carmel is one of the best places to raise a family; the neighborhood is kid-friendly, and there are regular community events.
Greenwood is an affordable neighborhood with 14 parks; some parks are aquatic, and there are water slides that can help people beat the summer.
Noblesvillehas lakes in this area, making it an excellent spot for fishing and other water-related activities.
Conclusion
Indianapolis is an excellent place to live because it offers lots of jobs, an affordable cost of living, and safe neighborhoods. Today, more than 90 known companies have headquarters in the city. It is proof that the city is ideal. As time goes by, more and more companies will be here, and more jobs will follow.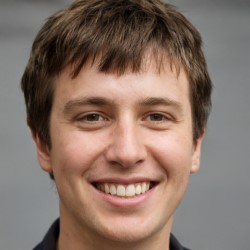 Jason Dempsey is the CEO and Co-Founder of Home City Living. After abandoning the corporate world in order to indulge his wanderlust, Jason founded Home City Living with his partner Rose to create the premier source of travel information and inside local knowledge on the web to help other would-be global explorers and seekers learn to spread their wings and fly.