Washington DC is a place of history, culture, and politics. Being close to the White House, of course, brings a sense of patriotism tothose who live in Washington DC.
Generally, Washington DC can be a good place to live, but be careful about the work culture. People working in the media and politics can work themselves to the bone, and this culture isn't one I particularly like about the city.
Nevertheless, it is a good place to livefor the working person. There is a stable job market here, and is also environmentally friendly.
Pros of Living in Washington DC
1. Job Market
There are many jobs in Washington DC. However, the hiring process is slow. This slowness is due to the type of jobs available in the area.
Here are some examples of the jobs that one can find here:
General and Operations Managers
Financial Managers
Lawyers
Public Relations
Computer Systems Analysts
Computer Occupations
Human Resources Specialists
Business Operations Specialists
Most jobs here are federal, meaning that one would work for the government. The hiring process in the government is slow and is so much unlike the hiring process in private institutions.
Related Article: 4 Reasons Cape Coral is a Great Place to Live
2. Public Transportation
Getting around the DC area is easy. The Washington Area Transit Authority manages the most common transportation system.
Here are the options:
Metrobus
DC Circulator
Fairfax Connector
VRE and MARC Trains
Uber and Lyft are also prevalent. One does not need a car to get around, which is one of Washington DC's beauties. In addition, one can bike around the city. It is a safe place for bikers as there are designated biking trails in the district—along with bike-sharing options.
Related Article: 4 Reasons Charlotte is a Good Place to Live
3. Culture and History
Anyone who loves museums will certainly find a lot to take in from the city. It houses some of the biggest and world-renowned museums in the world.
Here are some examples:
Smithsonian Museum
National Children's Museum
National Museum of the American Indian
National Postal Museum
Of course, Capitol Hill is in the city. There are public tours of the White House, and one must certainly do this at least once—it is an opportunity that one should never miss. 
Related Article: 4 Reasons Chattanooga is a Good Place to Live
Cons of Living in Washington DC
1. High Cost of Living
One of the drawbacks of living in Washington is the cost of living. The city has an index score of 152.1, out of a score of 100 with 100 referring to the national average.
So, what does this overall index score imply? It means that the cost of living in Washington, DC is one and a half times bigger or more expensive than the national average.
If anything, the only consolation is that healthcare in the city is cheaper than the national average. Its index is 88 (lower than 100 means more affordable).
Related Article: Is Miami a Good Place to Live?
2. Income Disparity
There is a wide gap between the salaries of professionals in the city. Most of the high-income earners here are those in the business and political industries. The ones that work blue-collar jobs are struggling financially.
In addition, there is seemingly a racial disparity of salaries. The median household income of black homes are three times lower than white households.
Across the country, Washington, DC has the highest income disparity not just in terms of race but for the entire population.
Based on studies, 20% of the population has a salary that is 29 times higher than the average. The city also has the highest poverty rate compared to all cities in America. Today, one in five residents of Washington, DC is living below the poverty line.
3. Poor Public Schools
The schools in Washington, DC, rank as the seventh worst in the country. Here are some other stats that one should pay attention to:
Rank 50 in the highest dropout rate
Rank 50 in the lowest math scores
Rank 51st in the lowest reading scores
Rank 51st in the lowest median SAT test scores
As one can observe, the city is not an ideal place to educate children. The explanation is pretty simple—Washington is not exactly a city for raising a family. The focus of the people here is politics. However, there are suburbs around the area where one can still find decent schools.
Related Article: 4 Reasons Cincinnati a Good Place to Live
Best Areas to Live in and Around Washington DC
Alexandria – is an ideal place for young professionals where one can find all that he needs, such as parks, recreation centres, and restaurants.
Chevy Chase has a small population, which makes it best for people who want peace and quiet; it works great too for families as it has schools.
Frederick – the cost of living here is affordable, and it's known to be a safer area. 
Restonis ideal for people looking for a combined urban and partially urban and rural lifestyle.
Rockville –offers an upscale lifestyle but away from the hustle and bustle of Washington. It's known to be pretty safe, and many outdoor activities exist.
Conclusion
Washington, DC, is an ideal place to live for people who have no children. However, the cost of living is high, so it is not a great choice for retirees and those with kids. Washington, DC is a safe place, too. It has an excellent public transportation system. Those who want to conserve power can bike through the streets to and from work.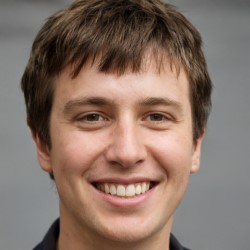 Jason Dempsey is the CEO and Co-Founder of Home City Living. After abandoning the corporate world in order to indulge his wanderlust, Jason founded Home City Living with his partner Rose to create the premier source of travel information and inside local knowledge on the web to help other would-be global explorers and seekers learn to spread their wings and fly.