Philadelphiais a large and populous city in Pennsylvania with a rich history.
People who'd love to live there are big-city lovers. It's a larger, denser, and older city by US standards. This has given it a great all-American city vibe at a more affordable price than nearby New York.
For those who can't stand the big city atmosphere (including the inevitable traffic jams and population density) might like to move to a smaller Pennsylvania city like Scranton.
Is Philadelphia a Good Place to Live?
Pros of Living in Philadelphia
1. Low Cost of Living
Philly may be one of the big cities, but it's always been known for having a small-town vibe.
So, it may have taken you by surprise to discover that renting apartments or buying a house in Philly is actually quite affordable and within the means of most Philadelphians.
Additionally, you'll also find that the cost of utilities, restaurants, transportation, and other necessities cost slightly lower than its neighboring cities.
Related Article: 4 Reasons Cape Coral is a Great Place to Live
2. Excellent Amenities and Transportation
Another good thing about Philly is that it has many available amenities and facilities you might not even know you need. There are numerous top-notch restaurants, vast remarkable parks, and amazing shops.
Not to mention, it's a city that's friendly to walkers, cyclists, and commuters. Most places are all in close proximity with no shortage of entertainment.
Thanks to the city's consistent public transportation and sidewalks and trails, you can easily get from one place to the next, even if you don't own a car.
Related Article: 4 Reasons Charlotte is a Good Place to Live
3. Promising Economy
In recent years, Philadelphia's economy has been thriving more and more. It's now become a renowned hub of booming industries, not just in the United States, but on a global scale.
The top industries in Philly include technology, manufacturing, life sciences, higher education, oil refining, and financial services. This means you'll find many windows of opportunities waiting for anyone qualified to work in these fields.
Related Article: 4 Reasons Chattanooga is a Good Place to Live
4. Quality Education
To outsiders, Philadelphia might feel like a huge college town because of the many colleges and universities in the area. For example, the University of Pennsylvania, Temple University, Drexel University, and the University of Delaware are all located here.
Furthermore, Philly is nearby a good number of other metropolitan cities. This makes it a good place where opportunities seem endless.
Another bonus fact, many public schools offer scholarships to students who grew up in Philly. Hence, if you grew up there and now have a family of your own, this would be too good to pass up.
Related Article: 4 Reasons Cincinnati a Good Place to Live
5. Rich History and Culture
As the birthplace of America, Philadelphia is the home of many historical sites like Liberty Bell and Independence Hall. You'll also find numerous art galleries, studios, institutions, and museums.
Therefore, if you're someone who enjoys admiring displays and architectural designs, you'll enjoy every inch of this city. Even running errands will become a fun outing!
Related Article: Is Miami a Good Place to Live?
Cons of Living in Philadelphia
1. High Crime Rate
Philadelphia has the highest violent crime rate in the nation, especially when it comes to gun violence. That said, however, there are quite a few peaceful neighborhoods in the city where the streets are safe.
So if you're interested in moving to a certain area, you should try to take a look around first. Another option is to ask online, or preferably someone you know, what it's like to live there. It'll go a long way in helping you decide whether or not it's a good fit for you.
Related Article: 4 Reasons Salt Lake City is a Good Place to Live
2. Traffic Jams
Philly is probably every car driver's worst nightmare. The reason is that this is one of the oldest cities in the US. Thus, when the roads were built in the past, they weren't made with cars in mind.
Besides that, Philly is a bustling city that welcomes newcomers, tourists, and day travelers constantly. So, crowds and traffic congestion are a usual occurrence in the city.
3. Winter Weather
If you love winters, then Philadelphia is an excellent city to live in. Yet, no matter how you feel about cold weather, it's important to note that winters in Philadelphia are mostly freezing.
During the colder months, there's an increase in the frequency of rain. Then, there's also frequent snow that can reach up to 20 inches. Hence, if you plan to live in Philly, it's best to prepare boots and lots of thick clothes!
Best Suburbs to Live in Philadelphia
Ardmore – Ardmore offers its residents a mixture of urban and suburban atmospheres. It's commonly described as a place where everything is within your reach because of all the available amenities.
Swarthmore – Swarthmore has a tight-knit community and is referred to as the place where you can live quietly at the edge of the big city of Philadelphia. Plus, it has the famous Scott Arboretum, best for nature-loving residents.
Phoenixville – Phoenixville, similar to Ardmore, has plenty of stores, restaurants, coffee shops, schools, and more. There are also many entertainment venues and outdoor activities you can enjoy, so it's certainly a place where you won't get bored.
Bryn Mawr– Bryn Mawr is also a walkable area. The common materials used in buildings and homes are stucco, stone, and brick. Many are average-sized and great for providing privacy, safety, and tranquility.
Exton – Exton gives a suburban feel, and most residents live in rented homes. It's also a popular commercial district with plenty of restaurants, shopping centers, and sports venues. It also has several lush green parks.
Conclusion
Philadelphia is a bustling city with a rich history and amazing benefits. It's affordable, has excellent amenities, quality education, and great opportunities.
On the other hand, it does come with its fair share of weaknesses. A few examples include a high crime rate, horrifying traffic, and the lack of diverse job options. We've also given you some of the city's best suburbs. Yet, in the end, it depends on your personal preference. So, what have you decided? Is Philadelphia a good place to live?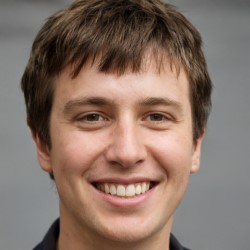 Jason Dempsey is the CEO and Co-Founder of Home City Living. After abandoning the corporate world in order to indulge his wanderlust, Jason founded Home City Living with his partner Rose to create the premier source of travel information and inside local knowledge on the web to help other would-be global explorers and seekers learn to spread their wings and fly.