Sarasota is a good place to live. While many people think it is only for retirees, it is actually an excellent choice for people of many ages. It is among the top 10 best places to live in the US.
Sarasota is an affordable place with the beauty of other Florida, without the luxurious costs. The best thing about the city is that there is no income tax. All in all, it is an excellent choice for families and retirees.
Is Sarasota a Good Place to Live?
Sarasota has a distinct vibe, but it is a place for beach lovers. It has a massive food culture, and the city is not overcrowded.
There are two main attractions here. The first one is the downtown area that teems with nightlife and rooftop bars.
The other is the beach vibe. There are several resorts here where people can experience not just fine dining but also seaside ambience.
Pros of Living in Sarasota
1. The Weather is Fantastic
It is not always sunny in Florida, as it does have rainy days and winters. However, one can enjoy a lot of suns. People who do not want harsh winters are sure to enjoy the weather here.
The sunny weather does not come without a caveat. There can be extreme hurricanes in Sarasota from time to time.
Even so, most of the year has a pleasant and sunny vibe. The temperatures, on average, range between 70 and 80 degrees Fahrenheit. The best months here are between November and April.
Related Article: Is Cleveland a Good Place to Live?
2. Lots of Beaches
At the very least, there are ten beaches in the city. Below are some examples:
Siesta Beach
Lido Beach Park
Caspersen
Longboat Key
Brohard Paw
Some beaches are just like that—pure and unadulterated, which means there are no amenities. However, one can find beaches with resorts and hotels.
The beauty of Sarasota is that while other people in the north are donning their jackets, people in Florida are going out for a swim during winter. The water temperature is reasonable even during winter, but still, the water is cold. 
Related Article: Is Fort Myers a Good Place to Live?
3. Quality Health Care
Sarasota has an excellent health care system. In 2021, the Sarasota Memorial Hospital made news headlines as it was ranked as one of the best hospitalsin the country and the world.
This news is not unexpected. Many people move to Florida as retirees. So naturally, there is a need to cater for the needs of the elderly. It is why there are four major hospitals in the city.
All the four major hospitals in the city received accolades in the past—a testament of their unparalleled commitment to serve their constituents.
Related Article: 4 Reasons Indianapolis is a Great Place to Live
4. Cultural Activities
From food to outdoor activities and cultural museums, Sarasota has it all. Below are some examples of the places one can visit:
Sarasota Art Museum
Sarasota Ballet
Sarasota Opera House
Asolo Repertory Theatre
Circus Arts Conservatory
This is a lot to cover if one lives there. Surely, one cannot run out of things to do. Restaurants also abound in the city. Those who like active nightlife will not get disappointed.
Related Article: 4 Reasons Kansas City is a Great Place
Cons of Living in Sarasota
1. Rising Housing Costs
Because it is a beautiful city, the prices for houses in Sarasota are on a consistent uptrend. Condo prices increased by 34.4% in a matter of a year. Housing prices rose to more than 25%.
Experts are saying that the housing market in Sarasota is overvalued. As such, it will be hit hard by inflation, which is happening now.
Despite this, the cost of the house is still a worthy investment for families and retirees who have made a decision to stay in the city for good.
2. Heavy Traffic
Traffic is heavy in Sarasota, thanks to the tourism industry. One can expect traffic to become a nightmare during tourist season.
There was a time when Sarasota was nothing more than a fishing village. At that time, the main road, US 41, was like a parking lot because there were so few cars.
There is reasonable public transportation in the city, with bus lines providing about 150,000 bus rides per month. Then, of course, there is Uber and its counterparts.
Nevertheless, one does not have to go downtown all the time. Living in a suburb is enough for one to enjoy the city, with an occasional visit to museums once in a while. 
Best Suburbs to Live in and Around Sarasota
South Sarasota – great for raising a family and children; there are many good schools in this area.
Bradenton – the houses here are reasonable, and the place is home to cultural places like museums and historical parks.
Longboat Key – ideal for people who want a beachfront property; it's known to be a relatively safe area.
Englewood – located along Lemon Bay, it has many beautiful beaches, and one can enjoy many landscapes and eco-tours.
Sarasota Springs – it is only 11 minutes away from downtown, and it is an ideal suburb for people who are looking for peace and quiet.
Related Article: 4 Reasons Minneapolis is a Great Place
Conclusion
Sarasota is an ideal place, provided that one chooses a suburb that is on the safeside. While the cost of living in Sarasota is 11% higher than the national average, one can get a high quality of living without paying a ludicrous amount of money. Lastly, Sarasota offers a good job market, which means that one can take the plunge into this city and manage to live a decent lifestyle.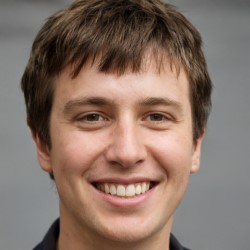 Jason Dempsey is the CEO and Co-Founder of Home City Living. After abandoning the corporate world in order to indulge his wanderlust, Jason founded Home City Living with his partner Rose to create the premier source of travel information and inside local knowledge on the web to help other would-be global explorers and seekers learn to spread their wings and fly.