Pittsburgh is a common choice when picking a Pennsylvania city to put down your roots. It consistently ranks as one of the cheapest cities to live in.
However, with its high taxes and traffic problems, it's not the best city for everyone.
People who'd like Pittsburgh are people seeking a mid-sized city that's more affordable than bigger cities on the Eastern side of the United States as well as sports lovers, given the city's sporting obsession.
Is Pittsburgh a Good Place to Live?
Many people consider moving to Pittsburgh due to its affordable prices and rich culture. There might be some downsides that cause people to rethink their choice, though.
Below, we take a thorough look at the pros and cons of living in Pittsburgh.
Pros of Living in Pittsburgh
There are many advantages to living in Pittsburgh. Here are some of them:
1. Affordability
With a population of about 304,213, Pittsburgh ranks as the second-largest city in Pennsylvania as of 2022. As a result, it's reasonable to assume that living expenses are significant.
That said, Pittsburgh is surprisingly cheaper than many other cities. Compared to them, the city has a lower average monthly cost of living.
This affordability is justified by Pittsburgh's economy, which has been growing steadily. This consistent economic growth is what keeps the cost of living and housing within balance.
Related Article: 4 Reasons Cape Coral is a Great Place to Live
2. Arts and Culture
If you're someone who loves experiencing art and culture, then this city may be the one for you. Pittsburgh is a place with many different communities and cultures.
There are many exciting artists and a thriving cultural scene that you can appreciate. For example, the city has a wide variety of galleries and museums.
In case you're into pop art, then you'll definitely want to visit The Andy Warhol museum. If you're more into science history though, you can visit the Carnegie Museum of Natural History.
Related Article: 4 Reasons Charlotte is a Good Place to Live
3. Education
One reason why Pittsburgh is great is due to its good academic system. In fact, it was found that Pittsburgh has one of the strongest public school systems in the nation. There are around 226 high schools available in the city—all of which deliver superb education.
In terms of colleges, there are more than 29 colleges and universities in Pittsburgh. The most well-known institute is the University of Pittsburgh.
Related Article: 4 Reasons Chattanooga is a Good Place to Live
4. Sports
If you're into sports, then you know how Pittsburg is big on athletics events. The city is home to many teams. Some of these notable names include the Major League Baseball Pirates, Penguins, and the Pittsburgh Steelers.
Make sure to check out the Acrisure stadium if you want to attend a football game. This field primarily serves as the home of the Pittsburgh Steelers.
Additionally, the stadium hosted a lot of concerts for many artists like Bon Jovi, Taylor Swift, and Beyoncé.
Related Article: Is Miami a Good Place to Live?
Cons of Living in Pittsburgh
Pittsburgh has many positive aspects that make living there delightful, but it also has some downsides. Here are a few examples:
1. High Taxes
Pittsburgh has high taxes, which is one of the most important things you need to take into account. This isn't an issue with just the city, but rather the entire state.
In comparison to other states, Pennsylvania has a high tax rate. Pittsburgh imposes an income tax of 3% on its residents. The citizens are also subjected to an extra 3% income tax on money earned.
You'll discover that it's a higher rate when compared to other places, like Detroit, where the local income tax rate is 2.4%.
Related Article: 4 Reasons Salt Lake City is a Good Place to Live
2. Weather
The weather is something you should constantly keep in mind when relocating. Pittsburgh experiences pleasant summertime temperatures. This makes it perfect for enjoying the outdoors near rivers or parks.
However, the weather might be quite unpleasant in the winter. Pittsburgh experiences a cold, snowy winter, with January being the coldest month of the year. Rarely does the temperature fall below 7°F or rise over 90°F.
The typical winter season lasts just three months (from December to March).
3. Traffic
Pittsburgh has a large population, which is why the city's traffic is always backed up. This is primarily a result of the infrastructure being badly built, particularly along routes 837 and 28.
Yet, there are other factors at play as well. The problem isn't getting any better with the ongoing population growth. In addition, improper driving habits are common, which magnifies traffic congestion.
Related Article: 4 Reasons Cincinnati a Good Place to Live
Best Suburbs to Live in Pittsburgh
There are several Pittsburgh suburbs to consider if you're thinking about moving. Some of the top towns in Pittsburgh are listed below:
Marshall Township
One of the nicest areas to reside in Pittsburgh is Marshall Township, which is in Allegheny County.
Schools, parks, shops, and other great amenities are all available in the suburb. Additionally, it's only a half an hour's drive away from Downtown Pittsburgh.
Fox Chapel
Another good suburb to consider is Fox Chapel. It's one of Pittsburgh's wealthiest neighborhoods and is exceedingly beautiful and secure.
This town is a fantastic place for families because it has many high-grade public schools. Due to the many pubs and restaurants in this area, the nighttime is also highly vibrant.
Mount Lebanon Township
Generally, Mount Lebanon is an excellent place to live. It's great for families, reasonably priced, and offers lots of outdoor activities.
Additionally, it's safe, which makes it extra ideal. A growing 31,808 people live in the area, which makes the social life even better.
Franklin Park
Franklin Park has it all. It has a great public school system, is family-friendly, relatively inexpensive, and diverse. Plus, the suburb offers exciting nightlife and good levels of security.
In addition, the area is affordable. A lot of people choose to own rather than rent homes there due to the area's good prices.
Aspinwall
Aspinwall is a fantastic place to live. It offers a wonderful community that primarily serves families.
Aspinwall's public schools are well-regarded, and there are parks for kids to play in. Not only that, but there's a lively nightlife, and the cost of living is reasonable as well.
Conclusion
Considering how big is the population range, is Pittsburgh a good place to live? Well, the answer to that question depends on your preferences as there are many pros and cons to the city.
For instance, the city is fairly economical, has a good educational system, and is quite culturally rich. On the other hand, it has a high tax rate and congested traffic. The city is generally welcoming and diversified though, so you shouldn't miss it!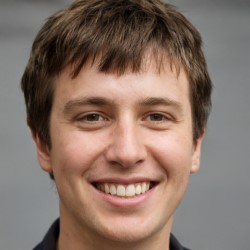 Jason Dempsey is the CEO and Co-Founder of Home City Living. After abandoning the corporate world in order to indulge his wanderlust, Jason founded Home City Living with his partner Rose to create the premier source of travel information and inside local knowledge on the web to help other would-be global explorers and seekers learn to spread their wings and fly.