The main difference between San Francisco and Philadelphia is the weather.
Philadelphia is colder over the winter, which makes it better for people who enjoy the cold weather.
On the other hand, if you prefer mild winters and warm summers, San Francisco is the winner. It's also known for embracing everyone despite their differences.
Another key consideration is cost of living, with Philadelphia coming out on top as the cheaper option.
There are clearly many other concerns to look at as well, which I'll outline below.
Living in San Francisco vs. Philadelphia
1. Size
According to the latest population metrics, the city of Philadelphia is three times as large as San Francisco. While Philadelphia is about 134 square miles, San Francisco extends over 46.9 square miles. So naturally, Philadelphia is a lot more populous.
With a population of 1,603,797 people, Philadelphia is the sixth most populous city in the US. It has about 11,933 people per square mile.
On the other hand, San Francisco includes 18,635 people per square mile. With a population of 873.965 people, San Francisco ranks 17th among US cities based on population.
Despite the differences in size and population, you still get the same big city vibes in both Philadelphia and San Francisco. Both cities bustle with a metropolitan feel.
Related Article: San Francisco vs Los Angeles
2. Weather
Years of observation have shown vast differences in the average temperatures of San Francisco and Philadelphia.
Philadelphia has an average temperature of 32.3℉ in January and 77.6℉ in July. This means that you can enjoy relatively cold winters and warm summers in Philly. It doesn't get too cold in winter or too hot in summer.
On the other hand, San Francisco is much warmer during the winter, reaching up to 49.4℉ on average in January. Interestingly, the average summer temperature is about 62.8℉ in July, which is much cooler than in Philadelphia.
This means that people who hate hot weather would prefer San Francisco, where the average temperature doesn't exceed 63℉ even during July, the hottest month of the year.
Meanwhile, if you're one of those who prefer cold winters, Philadelphia is the city for you with its increased level of precipitation and average snowfall. Just make your peace with its warm summers.
3. Cost of Living
You can see a considerable gap between the two cities regarding the cost of living. For instance, San Francisco ranks as the 5th highest cost of living among major US cities. Meanwhile, Philadelphia is the 30th.
Besides, San Francisco is based in the state of California, which has the 5th highest tax burden among US states. On the other hand, Philadelphia is in Pennsylvania that ranks 28th among the states with the lowest tax burden.
Such huge discrepancies make San Francisco all in all more expensive to live in. Breaking it down, you can see that the housing cost in San Francisco is about 214% higher than in Philadelphia.
According to Numbro, consumer prices, including the cost of rent, are about 51% higher in San Francisco than in Philadelphia.
Therefore, Philadelphia is the less expensive option if you have a large household or generally live on a budget.
4. Culture
Philadelphia is where everything started. It's one of the initial 13 US colonies, and it tends to remind you of this fact with every step you take. Its name "Philadelphia" is taken from the Latin words "phileo," meaning love, and "adelphos," meaning brothers, making it the city of brotherly love.
Philly gives you an original small-town feel despite being one of the busiest US cities. It bustles with culture in the form of museums, special parades, traditional food, and universities.
On the other hand, San Francisco is known as the city of "Live and Let Live." It features a diverse culture that tolerates all types of people and embraces their differences. You simply can't go wrong in San Francisco.
Besides, San Francisco has meant different things over the years. For instance, it was once the city of hope during the gold rush and is now the city of tolerance, where every culture is welcomed.
5. Traffic and Transit
According to TomTom, both San Francisco and Philadelphia are among the top 10 cities when it comes to public transportation.
San Francisco ranks 5th in the US and 123rd worldwide, which makes it one of the most convenient cities you may live in. It also shows a 26% congestion level. San Francisco offers a wide variety of options, such as:
Buses & Trolleys
Cable Cars
BART Train System that runs the city
Hop-On-Hop-Off buses and Go Cars for city tours
Ferry Services that connect San Francisco to other areas
The Free PresidiGo Shuttle
On the other hand, Philadelphia is the 10th in the US and 195th worldwide. With only a 22% congestion level, Philly offers a great variety of public transportation, including:
The Indigo Philly Bike Share
The Philadelphia PHLASH Downtown Loop Tour Bus
SEPTA Regional Rail: Philly's commuter train service
SEPTA's extensive bus system
SEPTA's Subway-Surface Trolley Lines: both on streets and underground
PATCO train line: locally known as "The Speed Line"
In this respect, both cities feature various transit options that make going around them more convenient than ever without driving.
6. Economy and Job Opportunities
San Francisco relies on a diverse economy, in which employment is spread across a wide range of professions, including technology, tourism, and financial services. As of 2019, San Francisco has become among the highest-income states in the US.
In fact, San Francisco features a 5% unemployment rate, which is equal to the national unemployment rate. This means that this city doesn't really have economic problems.
On the other hand, Philadelphia's economy is based on different sectors, including health care, financial services, information technology, biotechnology, transportation, manufacturing, food processing, tourism, and oil refinement.
Despite this diversified economy, Philadelphia suffers from a 9% unemployment rate, which is 4% higher than the average national rate. This means that Philadelphia has some economic problems to deal with.
Therefore, San Francisco is the ideal city for highly-motivated, career-driven individuals who can excel in such a hybrid society. As for Philadelphia, it's the perfect state for people who work in the health and higher education sectors.
7. Education Systems
With 121 public schools, 111 private schools, and 44 post-secondary institutions, San Francisco offers a good educational scene. However, compared to the national average, San Francisco's average test scores are slightly lower. It belongs in California, which is ranked 31st according to the average SAT scores.
According to Area Vibes, more than 87% of the population of San Francisco have finished 8th grade; about 86% carry a high school diploma, and above 54% have a bachelor's degree.
On the other hand, Philadelphia is known for its powerful educational presence with 314 public schools, 248 private schools, and 60 post-secondary institutes.
Philadelphia's test scores are higher than the national average as a city in Pennsylvania that ranks 23rd in this respect.
In fact, about 80% of the population in Philly has completed the 8th grade, and about 78.5% have completed high school. Despite hosting a great number of universities, about only 26.3% of the people of Philadelphia carry a bachelor's degree.
Philadelphia is a better option if you have children because it features a larger number of schools and higher average scores.
Conclusion
In the comparison of San Francisco vs. Philadelphia, both cities invite different people. If you enjoy driving, San Francisco is the city for you because it's common to drive there despite its great transit system.
San Francisco is also the better option if you belong to one of the controversial minorities, as the city is incredibly tolerant of differences. If you have kids, Philadelphia is better because of its strong educational scene. Plus, Philly is also the city for you if you work in the educational sector since it includes a large number of schools and universities.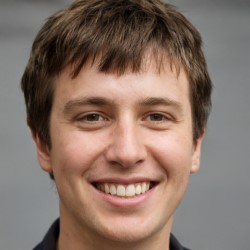 Jason Dempsey is the CEO and Co-Founder of Home City Living. After abandoning the corporate world in order to indulge his wanderlust, Jason founded Home City Living with his partner Rose to create the premier source of travel information and inside local knowledge on the web to help other would-be global explorers and seekers learn to spread their wings and fly.