Philadelphia and Seattle are two of the best places to consider when moving out. Both cities have their pros and cons.
If you're looking for better work opportunities or more options in job industries, Seattle is a better option than Philadelphia.
But if traffic is your mortal enemy, then you may want to check out Philly instead since it has better public transport choices.
You may be moving with your young family and looking for a good public school system, in which case, Seattle has better quality schooling options and higher average test scores than Philadelphia.
Living in Seattle vs Philadelphia
1. Size
Philadelphia is larger and denser than Seattle, giving is a crowded big city feel. Seattle, on the other hand, is a city of suburbs.
Between Seattle and Philadelphia, the latter has a larger population density estimated at around 11,933 people per square mile. Meanwhile, Seattle's population density measures about 8,795 people per square mile.
If you don't mind the extra crowd, then you may enjoy moving to Philadelphia. The city is filled with several skyscrapers and beautiful architecture inspired by both historic and modern designs.
Downtown Seattle is also considerably crowded compared to other cities. The metropolitan city, while large, is still densely populated. That being said, the largest Washington city is known for its Northwest-style homes and natural surroundings since it's essentially a seaport.
Related Article: San Francisco vs Los Angeles
2. Weather
Neither city has amazing weather. Seattle is overcast about 10 months of the year, but Philadelphia gets freezing in winter, so they both have downsides.
I love Seattle in August and September, but the rest of the year it's often rainy and cloudy. People from Seattlehave to learn to get outdoors even in the rain and clouds.
Seattle's January average temperature is about 40.9 degrees F, whereas in July it can reach a chilly 65.3 degrees F. It rains about 115 days on average per year in Seattle. The Washington city is ideal if you're a big fan of cloudy, rainy, and cold weather.
In contrast, Philadelphia's average temperature in January is about 32.3, while the hottest is 77.6 degrees F in July. Although winters may be colder in Philadelphia, summers are relatively warmer. Precipitation is high in the city, especially in summers, where it feels humid and wet.
Overall, Philadelphia is suitable for you if you enjoy the extra cold winter. The city's summer weather is also ideal since it's not too hot and usually rainy.
Related Article: San Francisco vs. Philadelphia
3. Cost of Living
Seattle has a higher cost of living compared to Philadelphia. It's the 7th most expensive state to live in, while Philadelphia ranks 31st.
Using New York as an indicator, Seattle is about 24% less expensive in terms of cost of living. Philadelphia is approximately 14% less expensive than Seattle to live in.
Besides that, residents are also obligated to pay their state taxes. Philadelphian residents pay for Pennsylvania's tax burden which runs to about 10.6%.
Since Seattle is in Washington, the state's tax burden measure about 10.7%. Overall, there's not that much difference in terms of the tax burden between the two cities.
4. Culture
Although the U.S houses a plethora of diasporas, some states are more culturally diverse than others.
For instance, Philadelphia is home to numerous immigrants coming from Vietnam, India, Mexico, the Middle East, and more.
Aside from diasporas, Philadelphian lifestyle culture issports-friendly. You can spot lots of sports fans in the region. Philly is also teeming with art culture. You can visit the city's infamous Philadelphia Museum of Art for a look at over 200 galleries containing 240000 pieces extracted globally.
The city is also synonymous with various pop culture references, particularly in Hollywood. For example, the popular Rocky movie was set in Philadelphia where the boxer trains and runs past Philadelphia City Hall.
On the other hand, Seattle has a culture of coffee consumption. This city has the highest coffee-drinking rate in the U.S. This has given rise to numerous coffee shops such as Starbucks.
Besides coffee, Seattle is well-known for its heavy interest in the arts, similar to Philadelphia. Nevertheless, you can't deny how booming the music scene is in Seattle compared to other cities. This is rightfully so since the city birthed music icons such as Jimi Hendrix and Nirvana
5. Traffic and Transit
Getting around is another vital factor worth considering before making the big move. Traffic-wise, Seattle ranks the 8th most congested city in the U.S, while Philadelphia is the 10th.
With that in mind, both cities are similar in terms of traffic rates, making them both difficult to move around by car.
Luckily, both cities make up for this congestion with high-ranking public transportation services. Seattle mainly runs on streetcars and metro stations for land transport, while for sea transport, you can ride the water taxi or ferries.
Fortunately, Seattle is also relatively bicycle-friendly and even has a bike-sharing program. On the whole, the city ranks 8th in best public transportation.
Nonetheless, Philadelphia ranks one spot higher going at 7th in public transportation. The city's public transport system services over 13 million citizens each day. Philly also has a variety of options such as trolleys, subways, trains, and buses.
6. Economy and Job Opportunities
Seattle's economic output is mainly gained from the aerospace, tech, retail, music, and media industries. Meanwhile, Philadelphia has gained its profits from the manufacturing, higher education, food processing, health services, oil refining, telecommunications, and tourism industries.
Regarding employment, Philadelphia's unemployment rate is around 6.2%, while Seattle's is a much lower 3.3%. This may mean better prospects and job opportunities in the latter city. Accordingly, Seattle's job growth is projected at 43.8%, while Philadelphia lags at a mere 28.4%.
In comparison, the average U.S job growth rate is about 33.5%. In terms of GDP growth, Philadelphia is expecting a 1.5% annual increase, while Seattle's annual growth rate is projected to be around 1.6%.
7. Education Systems
You can figure out each city's performance levels through average test results. Seattle's average test score is 60% while Philadelphia's is 29%.
Seattle's score is higher than the national average of 48%, giving the Washington city a good lead in education. Seattle's public schools are also high-ranking. It has 102 particularly reputable high schools in its district.
Philadelphia, on the other hand, ranks lower than Seattle in education. The city's average test score is 29%, which is much lower than the national average. Now, the best secondary school in Philadelphia is Julia R. Masterman Secondary School.
While the school ranks high, its teacher-to-student ratio is 23:1, which is a lot higher than the national average of 16:1. Seattle is the overall winner in terms of finding a good public school.
Conclusion
Seattle and Philadelphia are both exceptional choices if you're thinking of moving out. Both offer various perks.
Philadelphia is a more affordable city with slightly growing job opportunities and development. The city is ideal for art-lovers and those looking for cultural diversity. If you love rain, you'll likely enjoy Philly weather since it rains up to 117 days every year.
On the flip side, Seattle is home to several nationally recognized schools and varying industries. If you value music culture, then Seattle may just be the place for you, bonus points if you love coffee as well.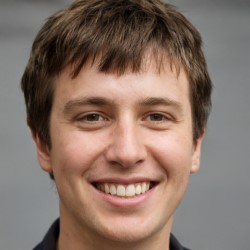 Jason Dempsey is the CEO and Co-Founder of Home City Living. After abandoning the corporate world in order to indulge his wanderlust, Jason founded Home City Living with his partner Rose to create the premier source of travel information and inside local knowledge on the web to help other would-be global explorers and seekers learn to spread their wings and fly.