Pensacola is a good place to live, so much so that it is a popular destination for moviemakers. The city has been featured in numerous films and TV shows. It is the fifth best place to live in Florida.
In the entire country, Pensacola ranks 26th as the best place to live. The reason being is that the houses are affordable compared to other cities of the same quality, plus there is excellent healthcare, so it is also a popular destination for retirees.
Is Pensacola a Good Place to Live?
Pensacola is a good place as it offers a good blend of history, culture, and nature. Being in Florida, the temperature orthe climate is ideal for people who like sunny days and warm weather.
Pensacola is ideal for people who love the outdoors. It is a city cut for retirees, but that does not mean that one cannot raise a family here.
Pros of Living in Pensacola
1. Relaxed Life
Pensacola is not New York; life here is not a rat race. Those who want to live a laid-back lifestyle must certainly come to Pensacola.
There are many beaches in the city, and one can simply go there to relax after a week of working. One can swim, boat, or stroll on the sandy beaches everyday.
The good thing about the beaches here is that they are free; parking is also free, and one can find many amenities such as shower and bathroom facilities.
Related Article: Is New Orleans a Good Place to Live?
2. Affordable Cost of Living
The cost of living in Pensacola is rated at 87.3 out of a scale of 100, with 100 meaning expensive. Although Pensacola is expensive compared to other cities, the quality of life compensates for this cost.
Most of the savings the people come from the housing cost. Houses are affordable, and so are the rental fees. In addition, there is no income tax here. While groceries are expensive, food is one of those things that a person can manage financially.
Related Article: Is New York City a Good Place to Live?
3. Many Job Opportunities
There is an excellent job market in Pensacola. For one, there is a Naval Air Station, so those who want to serve in the military can join.
The city is known as a good home for retirees. As such, people do not have to compete for jobs like they would in a city like New York or Chicago.
Both unskilled workers and professionals can find employment in the city. And with an affordable cost of living and housing, the city surely is a haven to have a decent quality of life.
4. Excellent Schools
There are several public schools in Pensacola with a rating of A+. The elementary schools in Florida are some of the best in the state.
Schools in Pensacola are decent, and the teachers here care for the welfare of their students. There are over 58 public schools in the city, all of which share the responsibility of educating more than 31,000 students.
Cons of Living in Pensacola
1. Tourism Can Get in the Way
People who work in the tourism industry love tourists. However, those who work in another industry will find it tiring.
Tourists crowd the city. Because of this, the traffic jams can get heavy. One living in Pensacola may find it surprising that beaches and bars are packed up in summer. It also gets sweltering these days, especially with so many people visiting the same tourist spots.
The key is to enjoy the city during the off-peak season. Pensacola is full of tourists during summer, so one may think of just foregoing summer plans at the height of tourism.
2. Extreme Summers
While the heat does not get as unbearable as in desert states like New Mexico, summers can get hot in Pensacola. The sun is hotter here than in the northern states.
This heat can be overwhelming for some people, especially those migrating from the north. One thing that a person can do is leave early in the morning and do some chores only in the afternoon.
Pensacola is an excellent place for people who can tolerate the sun and people who love the outdoors. However, those who prefer snowy places may not like it here.
Best Suburbs to Live in Pensacola
Ferry Pass – is an excellent suburb with a kind community; the cost of living here is low compared to the city proper.
East Hill –offers a family-friendly community; there are many areas where one can enjoy many types f sports.
East Pensacola Heights –is a paradise for people who love to eat. There are many parks where one can enjoy the sun.
Tiger Point – is a safe community, but some people may find it boring as not much is happening. It is ideal for families and retirees but not singles.
Pace – the suburb offers excellent public schools and low-cost housing. It is a small suburb low crime rate.
Conclusion
Pensacola is great for people who want to retire. It is also an ideal city for people who want to live in the sunshine for most of the year—especially those who love the outdoors. The cost of living in the city is high, but then this is offset by the quality of healthcare that one can get. Although crimes do happen in the city, it is comparatively low against other cities of the same grade or level.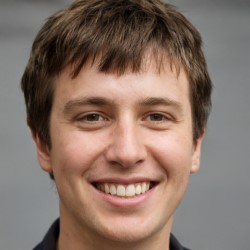 Jason Dempsey is the CEO and Co-Founder of Home City Living. After abandoning the corporate world in order to indulge his wanderlust, Jason founded Home City Living with his partner Rose to create the premier source of travel information and inside local knowledge on the web to help other would-be global explorers and seekers learn to spread their wings and fly.