The key difference between Phoenix and Austin is the culture. Austin is known for its live music and bustling downtown while Phoenix is known for being a little boring.
Despite their differences, Phoenix and Austin are similar in several ways. They are both hot cities in the southern half of the United States. They also both have low cost of living and relatively low taxes.
Who Would Like Living in Phoenix?
Snowbird Sally
Many people head to Phoenix during winter to escape the cold weather further north. There is great infrastructure and a good social scene for the elderly.
Driver Dan
Phoenix is a car city, but unlike Austin it's known for having good traffic conditions even in rush hour.
Who Would Like Living in Austin?
Cheap Charlie
While Phoenix has low cost of living, Austin is even better. It's famed for being one of the most affordable cities in the United States.
Musical Mary
The live music in Austin is excellent. Enjoy some music while drinking a craft beer in one of the many downtown venues.
This review compares Phoenix and Austin on key considerations for people considering moving to and living in each city. These include:
Culture: Austin is known for being a hipster city. Phoenix has a sleepy vibe.
Cost of Living: Both cities have good cost of living.
Weather and Climate: Both cities can get very hot in summer. Phoenix has monsoons.
Traffic and Transit: Both are car cities. Phoenix has less traffic problems.
Sports Franchises: Phoenix has more major league sporting teams.
Outdoor Access: Austin has better lakes, Phoenix has better golf courses.
Job Prospects: Austin is underpinned by its biotech industry while Phoenix is reliant on construction.
Education: Austin has better education outcomes generally.
Crime: Phoenix and Austin both perform poorly on national crime indexes.
See Also: 31 Pros and Cons of Living in Phoenix
See Also: 31 Pros and Cons of Living in Austin
Living in Austin vs Phoenix

1. Culture
Phoenix is known to be quite a boring cookie-cutter city, while Austin is known for the exact opposite. It's known as a hipster city with great music and craft beer.
Austin's official motto is "The Live Music Capital" while its unofficial motto is "Keep Austin Weird". Bring those two mottos together and you get an idea of what sort of a city it is.
It's well-known for its liberal hipster population and musicians. And more recently, its craft beer industry has really boomed. The 'weird' face of Austin is particularly on display during its two major annual festivals: Austin City Limits and South by South West (SXSW).
Phoenix, on the other hand, is best known for its large retirement communities.
To cater to this 55+ population, the city and its surrounds is home to over 180 golf courses. The sunny weather and warm winters make it a golfer's paradise.
Hiking is also popular in Phoenix and nearby Sedona which is a short daytrip north.
Nevertheless, Phoenix does have a reputation for lacking character. It's a grid-design city with many strip malls and sprawling suburbia, giving it that suburban feel even very close to the center of the city.
2. Diversity
Both Austin and Phoenix have diverse populations with Phoenix being slightly more diverse. Wallethub's diversity index ranks Phoenix as the 57th most diverse city and Austin as 74th.
Austin has 48.3% of the population as non-Hispanic Whites. Blacks and African Americans make up 7.8% of Austinites. Hispanics make up 33.9% of the Austin population.
Segregation remains an issue in Austin. The Hispanic population predominantly lives on the east side of the city and the White population is predominant in the west.
Phoenix has 42.5% non-Hispanic Whites, 42.6% Hispanic or Latino, and 7.1% Black or African American.
However, some critics believe Phoenix doesn't celebrate its diversity nearly enough. In fact, sometimes it feels like a very white city despite its diversity. Hopefully this diversity will be celebrated some more in the future!
Both are also minority-majority cities, meaning no ethnicity holds a majority in either city, as shown in the graph below.
Table: Demographics in Austin vs Phoenix
| Demographic | Phoenix | Austin |
| --- | --- | --- |
| Non-Hispanic Whites | 42.5% | 48.8% |
| Hispanics and Latinos | 42.6% | 31% |
| African Americans and Blacks | 7.1% | 8.1% |
| Asians | 3.8% | 7.6% |
Source: US Census
3. Outdoor Access
Key Points:
Phoenix is great for golfers and hikers.
Austin has excellent lakes.
Phoenix is known as one of the best golfing hubs in all of the United States. It's also popular for hikers who like to head a little north of the city for some great day hiking.
However, summers in Phoenix get very hot and are punctuated by monsoonal storms that can interrupt outdoor activities.
Austin, on the other hand, is known as an outdoorsy city with a lot of outdoors activity taking place around the Barton Springs recreational area and the three nearby lakes.
The lakes are amazing for paddleboarders, fishing, and lazing by the beach on a warm day. However, like Phoenix, Austin can get quite hot in summer, which might force you inside in late July.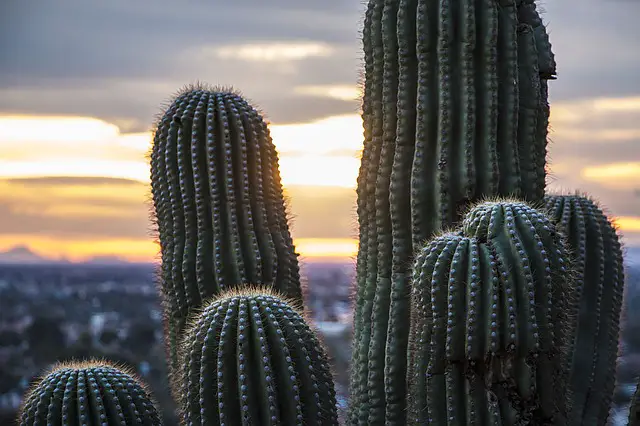 4. Cost of Living
Key Points:
Both Phoenix and Austin have lower than average cost of living for major US cities.
Austin's cost of living is lower than that of Phoenix.
When it comes to cost of living, Austin wins. However, both cities are quite affordable compared to major coastal cities like LA and San Francisco.
Using Numbeo's cost of living comparison chart, we can see that:
Phoenix is the 85th most expensive city in the nation.
Austin is the 110th most expensive city in the nation.
Austin's cost of living is comparable to Salt Lake City, Tucson, and Houston.
Phoenix's cost of living is comparable to Orlando, Reno, Dallas, and Detroit.
Generally, inland cities like Phoenix and Austin are lower cost of living than coastal cities. There is more space for the cities to grow and less upward pressure on housing prices.
Furthermore, Arizona and Texas have lower tax burdens than coastal states, contributing to the lower cost of living.
Austin is well-known as being one of the more affordable cities in the nation, but Phoenix isn't far behind. It's interesting to note that Tucson (a neighboring city to Phoenix) has a lower cost of living than Phoenix, and a cost of living that is much closer to that of Austin.
So, overall, both these cities have decent cost of living and decent housing prices compared to many other cities in the United States.
5. Climate and Weather
Key Points:
Both cities are much warmer than the US average.
Both cities get very hot in summer but Phoenix gets hotter than Austin.
Austin gets cooler in winter, but it's still a relatively mild winter.
Phoenix has a long monsoon season.
In Phoenix, summers tend to get very hot. There are over 100 days that exceed 100 degrees each year.
It's also one of the sunniest cities in the USA.
The exceptional heat in Phoenix summers can be too much for many, forcing them into the air conditioning. In fact, the peak season for golfing in Phoenix is winter!
There is also a long monsoon season in Phoenix that runs from late June through to late September. When monsoons come through the city, they bring with them humidity, flash flooding, and dust storms.
Austin is still a warm city but relatively much cooler than Phoenix.
Austin's average July high of 96 is well above the national average but a good 10 degrees lower than that of Phoenix. Austinites generally deal with a little more humidity than Phoenix, but this all depends on the way the wind blows (literally).
Austin's winters are also mild, but there is occasional a January dusting of wet snow that you'll expect to have melted by mid-afternoon.
Table: Climate in Austin vs Phoenix
| | Phoenix | Austin |
| --- | --- | --- |
| Annualized Avg. % Sunshine | 85% | 60% |
| Avg. Inches of Rain | 9.2 | 34.9 |
| Avg. July High (F) | 106 | 96 |
| Avg. Jan High (F) | 68 | 60 |
6. Traffic and Transit
Key Points:
Phoenix has decent traffic year-round.
Austin has surprisingly bad traffic.
Neither city has great public transport systems.
According to Tom Tom's data, Phoenix is the 42nd most congested city in the country. Austin is 13th.
The unfortunate truth about Austin's traffic problems is that it's a city whose downtown business district has grown too fast for traffic and transit to keep up. This has led to some big traffic troubles.
Phoenix, on the other hand, has a good grid system that filters out the traffic quickly, making it a city that performs better than similar-sized US cities on the traffic metric.
Both cities do have light rail systems, although they are not as expansive as they could be, and do need improvements. Nevertheless, Phoenix's light rail does get you from the airport to downtown very efficiently.
7. Job Prospects
Key Points:
Austin is a tech hub and has a range of jobs in politics.
Phoenix has a strong construction industry.
Austin is a fast-growing city with a lot of job opportunities in tech.
The west Austin Silicon Hills district has regional hubs for tech giants like Adobe, Amazon, Apple, Facebook, and Google. There are also many seasonal jobs in tourism, especially during the Austin City Limits and SXSW annual festivals.
Phoenix is heavily reliant on construction and real estate, which are vulnerable industries during recessions. The city was hard hit by the 2008 recession when these industries were put under severe pressure.
However, both cities have big employers in the medical and higher education industries, and like Austin, Phoenix has plenty of jobs in tourism (which peaks in winter).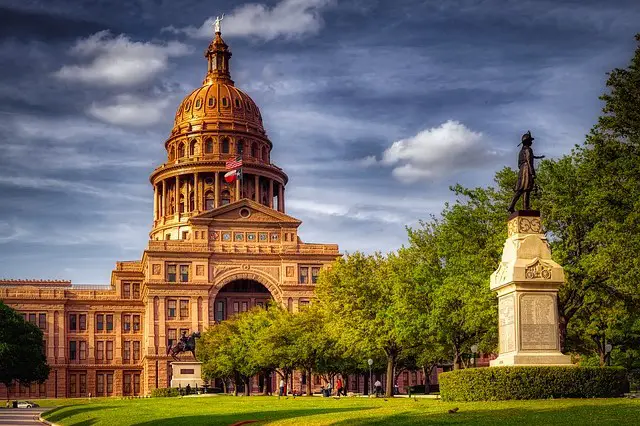 8. Crime
Both Austin and Phoenix have some worrying crime data, with Phoenix performing slightly worse then Austin.
According to Area Vibes, Austin's crime rates are 65% above the national average. Property crime is the key problem in Austin which brings down their overall score.
Phoenix's crime rates are 61% above the national average, with violent crime 84% above the national average.
This data shows that neither city does well in crime statistics. It's interesting that the leading issues do differ between the two cities, with property crime being the major issue in Austin and violent crime being the major issue in Phoenix.
Nevertheless, there are certainly safer neighborhoods in noth cities. In Phoenix, look for low-crime neighborhoods like Jen Tilly Terrace, Peterson Park, Lindon Park, and Sunset. In Austin, Rollingwood (just west of Zilker Park) is known as a safe neighborhood.
9. Schools Education
Austin and Phoenix are night and day when it comes to education outcomes. Austin wins this metric in a landslide.
Austin's average standardized test scores are 46% above the national average which is an exceptional result. The student-teacher ratio is also an impressively low 14:1.
Compare that to Phoenix whose test scores are 31% below the national average and whose student-teacher ratio is 19:1.
Clearly, Austin's schools are in a healthier position.
Table: Schools in Austin vs Phoenix
| | Phoenix | Austin | National Average |
| --- | --- | --- | --- |
| Standardized Test Scores | 34% | 72% | 49% |
| Student-Teacher Ratio | 19:1 | 14:1 | 16:1 |
Source: Area Vibes
10. Sports
Key Points:
Austin has just one major league franchise.
Phoenix has some great major league sport teams and stadiums.
There's no question that Phoenix is more appealing for sports fans.
Phoenix's major league teams include the Phoenix Suns (NBA), Cardinals (NFL), Coyotes (NHL), Diamondbacks (MLB), and Phoenix Mercury (WNBA). Catching a Suns game is a must for anyone heading through the city!
Austin's only major league team is their major league soccer team.
Fortunately, Austinites can head down to Houston or north to Dallas to get their fill of major league games, or they can enjoy some UT games locally.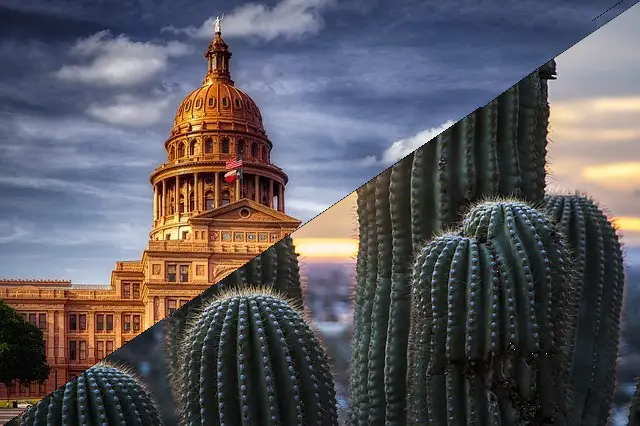 Visiting Phoenix vs Austin
Neither Phoenix nor Austin are famous tourist destinations. Head to Austin if you're into music or Phoenix if you're into gold.
If you're a big golfer, you'll likely want to visit Phoenix. Over 55s also have a lot of services and entertainment venues catered to their needs. In fact, Phoenix gets an impressive 44 million visitors a year. This number is significantly bolstered by the sheer number of snowbirds who make Phoenix home through winter.
If you go to Phoenix, don't miss a day trip to beautiful Sedona.
Austin gets far less visitors – only 30 million per year. But music lovers shouldn't miss Austin's famous festivals.
The SXSW festival is held in March every year and brings together fans of music, film, video games, and other creative industries. It has some great headliner acts such as Lady Gaga and the Beastie Boys.
Austin City Limits is held in October each year and celebrates some of the best live music in the nation.
So overall, there's a clear divide in the sorts of tourists each city appeals to. If you're younger and into craft beer and live music Austin is for you. Older crowds into golfing would likely enjoy Phoenix more.
Related Comparisons
Conclusion
Austin and Phoenix are very different cities culturally. Austin is all about live music and being 'weird'. It's a progressive, artistic and bustling city. Phoenix is far more conservative and quieter, but has some great appealing aspects, especially for golfers.
But they are also similar in some respects. They both have low cost of living and have year-round warmer climates compared to northern cities.
The choice is yours!
Austin Skyline Image by inthepewsshow from Pixabay
Austin State Capitol Image by 1778011 from Pixabay
Phoenix Banner Image by ParsonsVillas from Pixabay
Phoenix Cactus Image by samuriah from Pixabay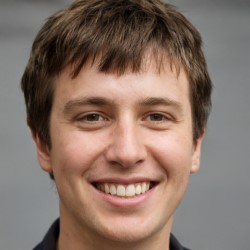 Jason Dempsey is the CEO and Co-Founder of Home City Living. After abandoning the corporate world in order to indulge his wanderlust, Jason founded Home City Living with his partner Rose to create the premier source of travel information and inside local knowledge on the web to help other would-be global explorers and seekers learn to spread their wings and fly.