Home is where the heart is. It's also where there's a booming economy, a solid education system, and a low crime rate.
While it's hard to find a place that merges these three great features, we found two cities that come close: San Francisco and Austin.
In comparing the lifestyle and cost of living of these two cities, you'll get to know the highs and lows of each one to help you decide which is better for you.
San Francisco, aka, The Golden City, is a great place to live for people who like living in a bustling metropolis while being near the ocean. Meanwhile, Austin is better for people who prefer a laid-back atmosphere and enjoy that small-town feel.
Living in San Francisco vs. Austin
1. Size
San Francisco is much larger than Austin and has a bigger city atmosphere. Austin is a 'big small town'.
San Francisco is the 17th most populated city in the US and ranks 4th in California.
State population estimates put San Francisco's population at over 850,000 people. Since the population resides on nearly 50 square miles, this makes it the 2nd most dense metropolis after New York City.
This is why The Golden City is a great place to live for people who prefer a buzzing metropolitan feel. Also, being a peninsula, it's great for anyone who loves being near the ocean year-round.
Conversely, Austin is better for people who like that cozy small city vibe. Still, Austin is ranked as the 11th most populated city in the US and the 4th in Texas. As of 2022, Austin had a population of nearly 1,028,225 people.
Yet, because Austinites enjoy a large area of nearly 320 square miles, they're not as close-packed.
Read Also: Retiring in Austin Texas
2. Weather
San Francisco bay stays relatively mild all year round. It's rarely too hot or too cold. Austin, on the other hand, has (very) hot summers and can get some snow in winter.
If you're the type of person who loves endless summers, then Austin is the place to be. Compared with the Bay Area where it's a breezy 63℉ in July, temperatures can reach as high as 85℉ in Austin, with moderately temperate weather year-round.
Though warm weather seems to bring with it more rain. On average, it rains in Austin about 85 days out of the year, with an average amount of rainfall of about 33 inches annually.
San Francisco gets about 20 inches of rain each year, and it rains only 63 days in the year. So, people who hate wet weather would probably prefer the drier conditions of The Golden City.
Read Also: Retiring in Virginia Beach
3. Cost of Living
This one is not even close: San Francisco is very expensive. Austin has an affordable cost of living.
California ranks as the 9th highest ranking state when it comes to the overall tax burden.
On the flip side, Texas ranks as the 32nd state with a much lower tax burden.
The Bay Area has the 5th highest cost of living compared to 96 other major cities in North America. Out of 100, San Francisco's cost of living index comes to about 97.
Compared with the Bay Area, Austin comes in 66th place as the most expensive city to live in. It has a cost of living index slightly below 70. In fact, the cost of living in Austin is calculated to be nearly 35% less than that of the Bay Area.
In other words, an average San Franciscan salary, after taxes, can be enough to cover living expenses for almost three months in Austin. In comparison, that amount could only pay for a month of living in San Francisco.
Read Also: What Is Jacksonville Known For?
4. Culture
San Francisco is a melting pot of different backgrounds and heritages. Though, it's mainly influenced by Mexican culture because it has such a large Hispanic population. This is largely because San Francisco's historical roots go back to when it was part of Mexico and Spanish America.
Another example is Chinatown, which has been an integral part of the Bay Area since the 19th century. Together, these ethnic and racial diversities blend into one incredible, vibrant city famous for its steep streets and magnificent Golden Gate Bridge.
Since over 35% of Austin's population is Latino, it has deep Mexican roots, similar to those found in The Golden City. All the same, what this Texas town is mostly known for is its laid-back creative community with appealing culture and inspiring Southern charm.
Austin has a growing cultural arts scene with a wide variety of live music venues, giving it the nickname 'The Live Music Capital of the World.' it also has numerous public arts projects, as well as many great cultural attractions.
5. Traffic and Transit
Residents of both Austin and San Francisco complain about traffic. San Francisco has slightly better public transit, but neither city is great when it comes to transportation.
Compared with 80 cities nationwide, the estimated time lost per year in traffic comes to about 46 in Austin and a whopping 60 hours in San Francisco. So, it's relatively easier to get around by car in Austin.
As for public transportation, the Austin MetroRail serves the Greater Austin area and moves between nine stations and 140,000 rides daily, boasting the highest ridership per capita in the Lone Star state. There's also the Capital Metro Bus System, with over 1,600 stops over 82 routes.
In The Golden City, you can use the Bay Area Rapid Transit (BART). It boasts 50 stations running directly through downtown San Francisco, with a metro system of 19 surface stations and 15 elevated stops, and 16 underground subway stations.
Yet, with all those exciting and colorful streetcars and cable cars above ground, who would want to go underground to get from place to place?
6. Economy and Job Opportunities
Both cities are popular tech hubs and both have got mature local economies. Austin is also the capital of Texas, so there is plenty of public sector work available.
Austinis known for its tech sectors. In fact, the entire region is home to a wide variety of high-tech and innovative technologies.
Other key industries in Austin include education, space technology, life sciences, andhealth care.
It's also worth mentioning that Texas has no state income tax. Plus, the average salary in Austin is almost 10% above the national average. In other words, Austinites keep a larger percentage of their paychecks.
Heading over to the West, the major industries in the Bay Area focus more on shipbuilding. Other principal industries are apparel, textile manufacturing, and food processing. Tourism is another of San Francisco's biggest industries, supporting over 70,000 jobs.
Overall, the San Francisco metropolitan region is the 6th largest economy in the nation. It's also considered a major hub in the global economy.
7. Education Systems
Austin's Independent School District (AISD) is Texas's 5th largest school district. As a result, there are various options for families to choose from regarding education.
There are 27 charter school districts, 29 public school districts, and more than 100 private schools in the Austin area. On average, school test scores in Austin are about 3% higher than the overall national average.
The San Francisco Unified School District (SFUSD) is the 7th largest in California. This western city boasts 13 charter schools, 114 public schools, and over 90 private schools.
The average school test scores in The Golden City are lower than that of the national average. The general weakness can be seen more with high school kids, particularly in their reading skills.
Therefore, a more desirable city to raise children and ensure they're getting a more well-rounded education would be Austin.
Conclusion
So, using our San Francisco vs. Austin guide, you can now decide which one better fits your lifestyle.
For example, if you want to raise a family, Austin would be great. It has an exemplary education system and a growing economy, along with some Southern charm added to the mix. On the other hand, if you're young and want to live in a city full of action and adventure, you might prefer San Francisco. It has a bustling metropolis with lots of fun and exciting things to do and see.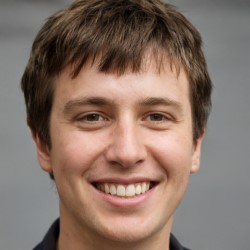 Jason Dempsey is the CEO and Co-Founder of Home City Living. After abandoning the corporate world in order to indulge his wanderlust, Jason founded Home City Living with his partner Rose to create the premier source of travel information and inside local knowledge on the web to help other would-be global explorers and seekers learn to spread their wings and fly.