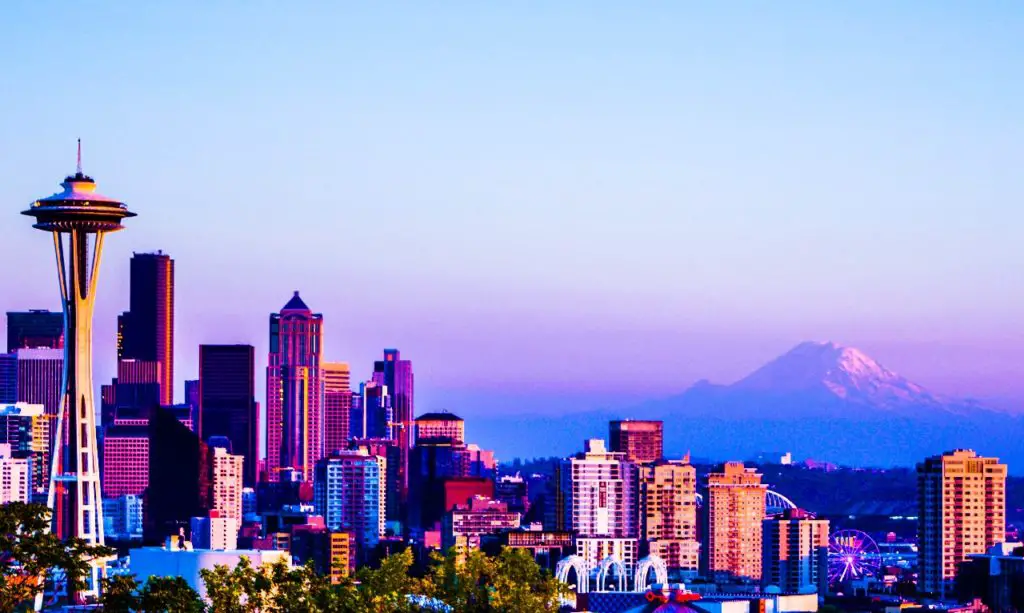 The main difference between Seattle and Chicago is the weather. Chicago gets much colder and snowier in winters whereas Seattle is milder and rainier. They also have somewhat different cultures, with Chicago having a vibrant big-city culture whereas Seattle is more of a sleepy city.
Seattle has become a thriving metropolis over the years, attracting people from all around the globe. The city offers a wide range of job opportunities, excellent schools, and plenty of entertainment options. On the other hand, Chicago is known for its bustling nightlife, beautiful parks, and exciting sports teams.
Read Also: 25 Pros and Cons of Living in Chicago
Lifestyle in Chicago vs Seattle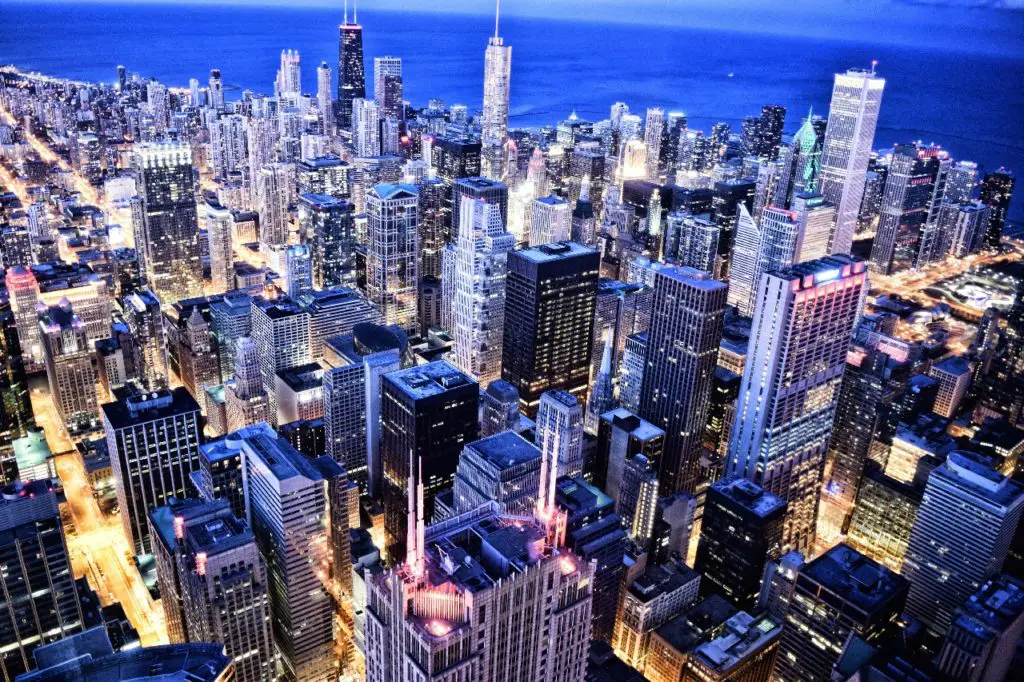 1. Size and Location
Chicago has great proximity to New York, the great lakes, and the midwest. Seattle is farther away from other major cities but has good access to hiking and skiing up and down the cascades mountain range.
While Chicago is one of the largest cities in the nation (population 2,700,000), Seattle is a smaller but rapidly growing modern city (population 730,000).
Chicago is in the North-Eastern part of the state of Illinois and is one of the largest cities in the United States. It is located on the South Western shores of Lake Michigan, in the Midwest of the United States. In comparison, Seattle is the most northern city in mainland USA. It is in the state of Washington which is on the Northwest coast. 
2. Climate
| | Chicago | Seattle |
| --- | --- | --- |
| Avg. Annual Inches of Rain | 40.9 | 39.3 |
| Avg. Annual Inches of Snow | 38.8 Inches | 6.3 Inches |
| Avg. Jan High (Mid-Winter) | 31°F | 48°F |
| Avg. July High (Mid-Summer) | 85°F | 77°F |
Source: Current Results
Chicago has much more dramatic seasons than Seattle, with freezing snowy winters and hot humid summers. Seattle is known to be a very rainy city without extreme winters or summers.
Chicago has a continental climate, with cold winters and warm summers. The humidity, temperature, cloud cover, and wind can fluctuate suddenly, making the weather quite unpredictable. The average snowfall is approximately 37 inches and the average rainfall is 35.82 inches. 
Seattle has a temperate, sub-oceanic climate. This means that the winters are rainy but mild and the summers are sunny. The city doesn't get much snowfall except for the occasional midwinter dump, but has an average rainfall of 37 inches. 
3. Aesthetic
Chicago feels like an old, built-up, established city of skyscrapers. Seattle, on the other hand, is a newer city that feels more modern and less built-up.
As you walk through the streets of Chicago you can expect to see graystone buildings that are quite square, with clean lines and neat windows.
These contrast with the tall, modern skyscrapers that feature in the skyline. The shoreline of Lake Michigan makes for a dramatic and scenic element to the city.
Seattle has a lot of modern architecture- tall skyscrapers, artistic buildings and sculptures, and the famous space needle. There are lots of woodland areas dotted around the outskirts of the city, with miles and miles of the dense forest only a short drive away. 
4. Activities
As you would expect from a city on Lake Michigan, water sports are very popular in Chicago. Jet skiing, paddleboarding, kayaking- there are plenty of ways to get out and explore the lake.
Chicago also has a very vibrant music scene and is considered to be one of the best cities in America to see live music- especially independent music. There are also plenty of galleries and museums to explore or you could take in a show at one of the many theaters. 
People from Seattle pride themselves more on their mountain sports. It's within a few hours' drive of several ski resorts and great hiking locations.
Seattle is seen by many as the home of alternative music, with homegrown artists from Seattle going on to make it big in the industry. As well as supporting the arts, Seattle is also very well known for its coffee and cafe culture.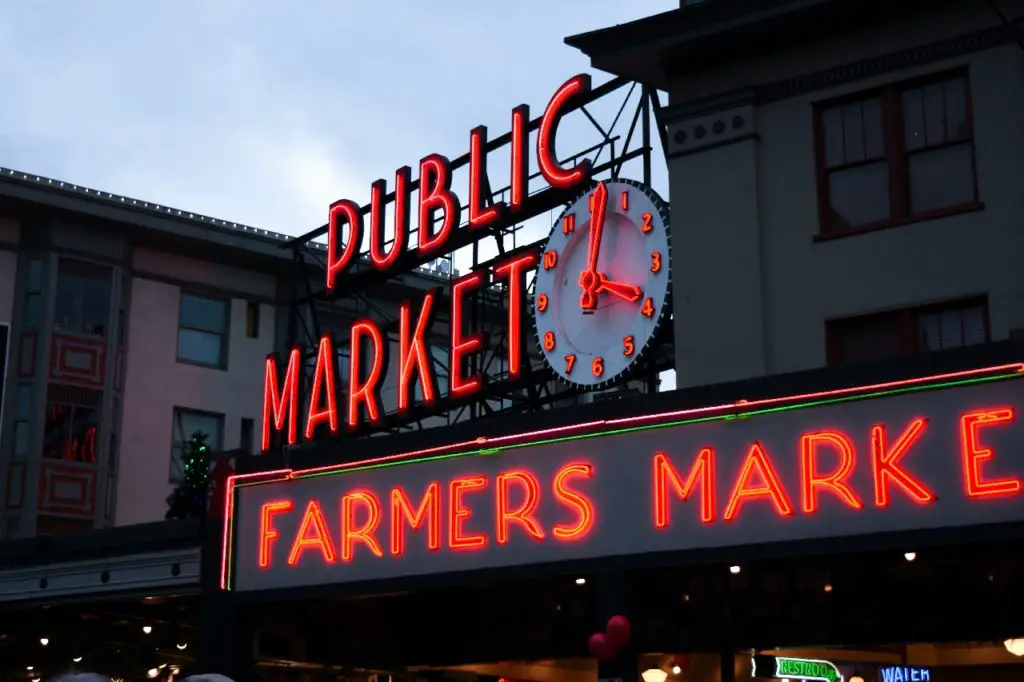 5. Food and Restaurants
Seattle is all about coffee culture whereas Chicago is the home of Italian-style dishes that have been Americanized over the years, such as their deep pan pizzas.
Chicago is perhaps most famous for the much-loved deep-dish style pizza, but that isn't the only culinary delight you can expect to experience in the Windy City. Chicago is full of amazing barbecue joints, top-quality steakhouses, and sandwich shops that sell incredible Italian beef or Puerto Rican pork sandwiches. 
The Chicago-style hot dog is another must-try, made with beef frankfurters and a multitude of toppings, served in a poppy seed bun. The rainbow cone is a sweet dessert that was first made in Chicago in 1926 – various flavors of colorful ice cream are piled up on top of a cake cone. 
Seattle is well known for having some of the best coffee in the whole of the United States, with strong cafe culture. Unsurprisingly, you can find an array of incredible patisseries, desserts, cakes, and pastries to go alongside your coffee. Seafood is also very popular in Seattle, with a range of incredible seafood restaurants serving up freshly caught fish. 
The street food on offer in Seattle is fantastic, and some impressive markets are selling organic and local produce. For a real classic, find a vendor that is selling the Seattle dog- a hot dog topped with cream cheese and sauteed onions. 
Living in Seattle vs Chicago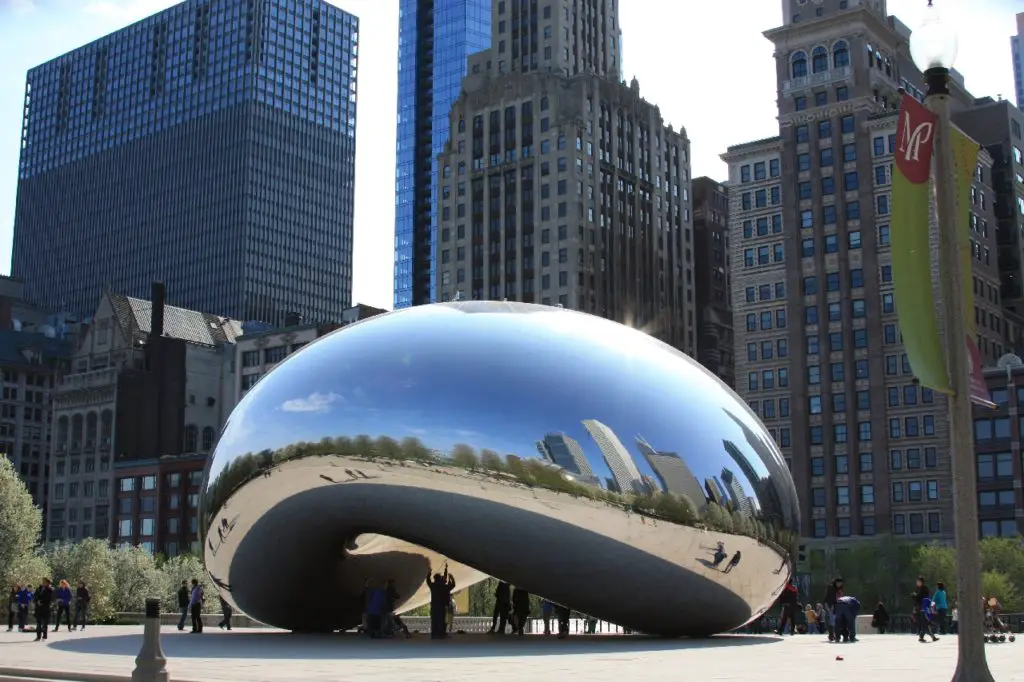 The cost of living in Seattle is 18 percent higher than in Chicago. The wages are a little higher in Seattle, around 3.1 percent more, but the average person would still have less disposable income overall.
1. Cost of Living
Costs of living tends to be lower in Chicago than Seattle across most metrics:
Housing is 32 percent lower in Chicago than it is in Seattle, on average. The cost of food is around 20 percent lower in Chicago. This can make quite a big difference when it comes to your grocery bill, the kind of food you will be able to eat, and how often you can afford to eat out.
Entertainment prices are 20 percent lower in Chicago, on average. Things like movie tickets and gym classes cost less. This gives you more options to get out and enjoy yourself without going over budget. 
The cost of healthcare in Chicago is 22 percent lower than in Seattle, on average. These price differences span across different healthcare professionals, treatments and procedures. 
2. Transportation
Seattle is a car city while Chicago is more reliant on public transportation, which is pretty good compared to others around the nation.
Seattle doesn't have the best transport system and there is still a big reliance on cars. Paying to park in the city center is getting more and more expensive.
Chicago, on the other hand, has the Chicago L, which is one of the most established metro systems in the country (only beaten by New York's metro). If you live in Chicago, you're more likely than not going to use the public transit network to get to and from work.
During winter, Chicago has its bizarre "dibs system" where people reserve their winter parking spot using furniture whenever they're out for a drive. This is because people don't want dig out snow from a spot just for someone else to take it! The system can be great if you manage to reserve a good winter spot, but if you don't get in fast, you find yourself parking several blocks away from home for the whole winter.
3. Economy
Both cities have thriving economies, although Seattle is more focused on technology (Amazon is based there, for example) while Chicago is big on insurance and finance.
The top industries in Chicago are manufacturing, printing, publishing, and insurance. Transportation, financial services, and food processing also make a significant contribution to the city's economy.
When you look at the state of Illinois as a whole, the top industries are business services, advanced manufacturing, education, and agriculture. 
The top industries in Seattle are clean technology, manufacturing, maritime, information technology, and retail. This fits with the overall picture of Seattle as a more wealthy city. If you look at Washington state as a whole, the top industries are food and agriculture, aerospace and construction, information and communication technology, and forestry and trade. 
4. Education 
According to greatschools.org, the public schools in Seattle are much better than those in Chicago. The schools in Seattle are rated 6 out of 10 whereas the schools in Chicago are rated 3 out of 10.
However, there are other statistics to consider when you are comparing the quality of education in both cities. 
According to the last consensus, the percentage of people living in Chicago aged over 25 who graduated high school is 85.1 percent, and the percentage with a bachelor's degree or higher is 39.5 percent.
The percentage of people living in Seattle aged over 35 who graduated high school is 94.8 percent, and the percentage of people with a bachelor's degree or higher is 64 percent. 
This may suggest that the quality of education in Seattle is better. However, it also implies that there will be more competition for higher-paid jobs or graduate roles. To look at this more closely, you also need to consider the economy of the city. 
Other City Comparisons
Conclusion
Overall, Chicago is the cheaper city to live in and has more of a big city feel. It has its own culture and buzz that I don't feel Seattle really achieves. Seattle, while being a big city, feels a little more sleepy. Nevertheless, it's good for people who like to get outdoors because it has superior access to nature.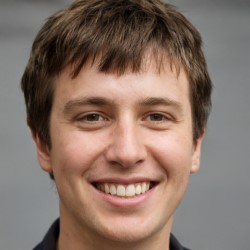 Jason Dempsey is the CEO and Co-Founder of Home City Living. After abandoning the corporate world in order to indulge his wanderlust, Jason founded Home City Living with his partner Rose to create the premier source of travel information and inside local knowledge on the web to help other would-be global explorers and seekers learn to spread their wings and fly.