San Francisco sits north of California, looking out on the Pacific Ocean. It's a great city for people who love being in a metropolis hub of activity. With its booming economy, solid education system, and steep streets, this peninsula city has plenty to offer.
In comparison, the more casual city of Phoenix lies in the middle of the Arizona desert. This unique city is rich in culture, history, and year-round sunshine. It's the perfect place for someone who prefers a more mellow and leisurely lifestyle.
Check out our San Francisco vs. Phoenix face-off to decide which one is the better choice for you.
Living in San Francisco vs. Phoenix
1. Size
Are you looking to live in a city that never sleeps? One with a bustling metropolis vibe? Then, look no further than San Francisco, or The Golden City!
This bustling metropolis had an estimated population of about 850,000 people. Covering a small area of land, roughly 518 square miles, makes this a densely populated area. As a matter of fact, it's ranked as the 17th most populous city in the US.
In contrast, Phoenix, Arizona is a bit more laid back and chill. It offers a casual and homey small-town feel, but it's still as exciting and full of life as any other booming city.
Nicknamed 'Valley of the Sun,' Phoenix is part of the Salt River Valley. According to a recent 2022 local census, the Phoenix population has reached 1,624,569 residents.
It's rated as the 5th largest populated US city. Being the state capital, It's also the most populated city in all of Arizona and the largest state capital by population.
Yet, since it covers about 518 square miles of land, residents aren't tightly packed into a small-sized area.
Related Article: San Francisco vs. Chicago
2. Weather
Located in a pretty hot and arid part of the country, you'd expect Phoenix to get no rainfall at all. Though, this is a common misconception.
The truth is Phoenicians see about eight inches of rain each year, thanks to the nearly 40 days it rains out of the year.
As for temperatures, Phoenix is definitely for anyone who loves endless summer and fair year-round weather. Even in January, temperatures can be around 50℉, but never drops down much farther than that. In fact, it barely even snows. Then, in July, temperatures can reach well into the 90s, sometimes even higher.
Being higher in the north of California, San Francisco is a bit cooler year-round, with over 60 days of rain that comes to an average of 20 inches of rainfall per year.
Cold winter weather can reach below 49℉. Yet, from spring until fall, temperatures waver between temperatures in the high 50s and high 60s. Yet, they never go higher than that, even in July, which makes this the perfect place for people who prefer mild climates over extreme weather conditions.
Related Article: San Francisco vs San Diego
3. Cost of Living
There's no doubt that San Francisco is a much more expensive place to live than Phoenix.
Tax burdens directly affect the cost of living because the higher the taxes, the higher the cost of living. Thus, it becomes an accurate measure of how affordable one city is over the other.
For example, California ranks as the 10th most expensive state to live in, with an overall tax burden of nearly 10%. On top of that, there's a statewide income tax rate, ranging from 1% up to 12%.
However, Arizona's total tax burden comes to a little over 8%, making it come in 29th place. This is partly thanks to its graduated individual income tax, which ranges between 2.6% and 4.5%.
Compared with 138 cities in North America, San Francisco is currently ranked as the 5th most expensive place to live, with the cost of living index of over 96%.
Meanwhile, Phoenix is in 42nd place. It has a cost of living index of 73%, making it a much more affordable place to live.
Related Article: San Francisco vs. Seattle
4. Culture
Phoenix is renowned for its uniquely designed desert landscapes and natural landmarks, like the Desert Botanical Garden. It's considered the heart and soul of modern Arizona.
Many parts of the capital city show strong Mexican and Hispanic influences. They blend perfectly with Western and Native American cultures to create a true one-of-a-kind environment.
On the other hand, San Francisco is more known for its diverse blend of ethnicities. Being a major port, it's seen people from all countries and heritages.
This bustling metropolis is also the proud home of countless music festivals, museums, and art displays.
Read Also: 15 Famous Things Salt Lake is City Known For
5. Traffic and Transit
Phoenix has much better traffic than San Francisco. However, you'll need a car there are public transit isn't as regular as you'd hope.
In the Valley of the Sun, expect to spend about 34 hours in traffic each year. It comes in 49th place out of 80 US cities and ranks as the 343rd city in the world with traffic congestion.
The good news is that public transportation is easy and convenient, thanks to the Valley Metro Rail. This 28-mile line serves not just Phoenix, but two other cities as well, including Tempe and Mesa.
On the flip side, San Francisco is the US's 5th most heavily congested city when it comes to traffic and comes in at 123rd place worldwide. It's estimated that San Franciscans spend an average yearly rate of 59 hours stuck in traffic!
However, as with Phoenix, there's still hope. With the Bay Area Rapid Transit (BART) system, you don't have to wait in traffic ever again.
This light rail line covers 50 stations, with 34 stops above-ground and 16 subway stations underground. Then, there are those famous cable cars that cover a large portion of the city.
Related Article: Seattle vs. Philadelphia
6. Economy and Job Opportunities
Regarding job opportunities in Phoenix, the top three significant industries to watch out for are aerospace and defense, software and IT, and electric and autonomous vehicles.
Manufacturing is another significant component of the region's economy, with key leaders setting up their base of operations in Phoenix, including big names such as Intel, Frito Lay, and Honeywell.
Working together, these sectors have helped Phoenix become one of the 10 best-performing cities in the nation.
Likewise, the economy of The Golden City is also booming. Yet, it's not just nationwide, where it ranks as the 6th largest economy in the US., but also on a global scale.
Manufacturing is one of the region's top industries, including shipbuilding, textile products, and food processing.
Tourism is another primary driver of San Francisco's economy, generating billions of dollars in annual revenue and providing nearly 80,000 jobs.
7. Education System
Arizona was ranked several years back as having one of the worst education systems in the US, so San Francisco likely has the edge for the time being.
Since then, the numerous school districts in Phoenix have been coming together to raise the standards of their schools once again.
Now, there's a lot more effort being put on steadily improving the education system with the hope of maintaining a high standard of living that can help provide steady jobs and above-average incomes.
By contrast, San Francisco is known to house some of the best top-quality schools in the country. The San Francisco Unified School District (SFUSD) is the 7th largest in California.
They value education and the importance of enabling a large pool of students capable of boosting their city's economy and taking it to the next level.
Conclusion
Thanks to our San Francisco vs. Phoenix rundown, you know everything about these two cities. Now, it's time to write down your priorities and choose which one is the better fit.
For example, if you want to live in a city that boasts a wide range of ethnicities, cultures, and plenty of hustle and bustle, then you'd probably feel more at home in San Francisco. Alternatively, if you prefer somewhere more casual and easy-going, you might prefer Phoenix. Known for its year-round warm weather and southwest culture, this desert city is a true diamond in the rough.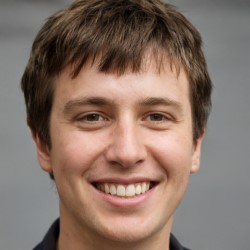 Jason Dempsey is the CEO and Co-Founder of Home City Living. After abandoning the corporate world in order to indulge his wanderlust, Jason founded Home City Living with his partner Rose to create the premier source of travel information and inside local knowledge on the web to help other would-be global explorers and seekers learn to spread their wings and fly.