San Francisco and Seattle are two bustling cities in America's west coast. Being farther north, Seattle gets colder in winter than San Francisco and often has a shorter summer.
The cities are of comparable sizes and have comparable costs of living (both are expensive!) So, they're quite similar cities to live in.
Both cities also have excellent access to mountains and outdoor activities.
One key difference is the cultural diversity. Seattle is less culturally diverse than San Francisco.
Living in City San Francisco vs. Seattle
1. Size
As of 2020, San Francisco has around 840,000 people living in a land area of 46.9 square miles. Seatle's land area doubles San Francisco's at 83.8 square miles.
Approximately 740,000 people live in Seatle's larger land area, which, theoretically, should it a lot less crowded than San Francisco. Seatle has a population density of 8,795 people per square mile compared to San Francisco's 18,635 people per square mile.
So, Seattle isn't only bigger than San Francisco; it also has less crowd density which comes to the liking of many people.
However, people visiting Seatle found it somewhat less interesting than San Francisco. Despite the larger mass and reduced crowd density, there's not much to do.
This is especially apparent when compared to San Francisco, where you often have something to do or somewhere to be.
Related Article: San Francisco vs. Austin
2. Weather
Weather-wise, both cities lean toward stable weather.
In the coldest month of the year, January, San Franciso averages a temperature of 49.4°F.It's relatively cold but not enough to give San Francisco a Christmas mood since snow is a rarity. However, it's not uncommon to see snow from time to time.
If you move on to July, when the heat wave is most potent, the average temperature can go up to 62.8°F, which is still reasonably acceptable.
Seattle's weather also doesn't fluctuate that much. The temperature can go as low as 40.9°F in January and up to 65.3°F in July. Snow in Seatle isn't a yearly event like New York, for example, but it's still a bit more common to see than in San Francisco.
In short, both cities have an average of 10–15°F difference between summer and winter, which is suitable for those who don't like weather extremes.
Related Article: San Francisco vs. Chicago
3. Cost of Living
According to Numbeo, San Francisco ranks 5th in American cities regarding the cost of living. With a whopping score of 96.96, you should expect even the most basic requirements in San Francisco to cost quite a bit.
Unfortunately, Seattle isn't that far behind. With an index score of 89.50, Seattle takes the 8th rank among the most expensive American cities to live in. It may be less expensive than San Francisco, but it still requires sound financial management before deciding to live there.
Additionally, San Francisco isn't forgiving when it comes to taxes either. At the time of writing this article, San Francisco's combined taxes (state and local taxes) were 8.5%, which is one of the highest in the US.
Despite falling behind in the ranking of living costs, Seattle's combined taxes are 10.25%, which makes up for the reduced cost of living.
While that may seem like bad news to some people, others may appreciate the fact that they won't have to compare the cost of living between San Francisco and Seattle.
Related Article: San Francisco vs. Phoenix
4. Culture
San Francisco is one of the most culturally diverse American cities. You can find all sorts of ethnicities living there without disrespect towards any of the cultures.
Due to the large Hispanic population, the Mexican culture is one of the most dominant; it even shows in the city's name. If you're into such a culture, the mission district is essentially the Latino hub center. It's worth a visit.
Seattle may not be heavily inspired by Hispanic culture like San Francisco, but its culture is still very much diverse with various communities. Examples of those are the Scandanavians, the Native Americans, and the Asians.
It's a little challenging to find an American city (or state) with a sole culture, especially with how different populations blend. So, if you prefer cultural diversity, both cities will be a good choice for you.
Related Article: San Francisco vs San Diego
5. Traffic and Transit
Based on TomTom's statistics of the traffic jam in the United States, San Francisco is the 5th most crowded city locally and 123rd globally. So a resident will lose around 59 hours every year just stuck in a traffic jam!
Again, Seattle isn't too far behind, especially locally. Seattle ranks as the 8th most crowded American city and the 166th in the world. Unfortunately, the larger land area and the reduced population density couldn't do much to reduce the traffic jams.
Still, Seattle is climbing the ranks with its reliable public transportation and metro systems. In 2018, Seattle ranked the 7th American regarding public transportation, according to SBM.
As for San Francisco, a RedFin study in 2018 gave it a score of 80.4 and ranked it #2 in the United States regarding metro and public transportation efficiency.
So, even with the overcrowded streets, transportation in both cities will reliably get you where you need it when you need it.
Related Article: San Francisco vs Los Angeles
6. Economy and Job Opportunities
In 1848, James W. Marshall found a gold mine in Sutter's mill, Coloma. That led to a phase known as the California Gold Rush, which made over 300,000  come to California from all over the states.
Since that gold rush, San Francisco's economy thrived and focused mainly on finance and tourism until the 1990s. The city then turned its focus into more modern fields like biotechnology and medical research.
Still, finance and tourism play a hefty toll. There are over 30 financial institutions and 500 companies currently situated in San Francisco, making it a good opportunity for those seeking work and settlement.
Moving on to Seattle, In 2010, the city was the 11th largest metropolitan economy center in the United States, making it an excellent center of work opportunities. In addition, some of the most well-known companies are headquartered in Seattle. Examples of those are Amazon and Starbucks.
Seattle is much more of a metropolis than San Francisco, making it a lot more suitable for urban city lovers. It provides many job opportunities but is a little more difficult than San Francisco unless you already have an ongoing career.
Related Article: San Francisco vs. Philadelphia
Education Systems
We'll begin with Seattle this time since it's a pioneer in terms of education. According to areavibes, schools in Seattle have an A- grade and average test scores of 60%.
On the other hand, San Francisco has a mediocre score of C+, and the entire state's (California) average test score is 10%.
Seattle's great school is one of the main reasons it's suffering from constant crowding. The educational system is one of the most appealing reasons for people looking to teach and raise their children there.
Related Article: Seattle vs. Philadelphia
Conclusion
A San Francisco vs. Seattle comparison has education as its dominant key difference. Seattle is definitely a better place to be if you're planning to raise your children.
On the other hand, both cities will provide you with the cultural diversity you want, and both of them don't have that much weather difference between seasons. San Francisco is for you if you prefer a colorful city with beaches and lots of sightseeing opportunities. However, if metropolitan life is more of your thing, go for Seattle.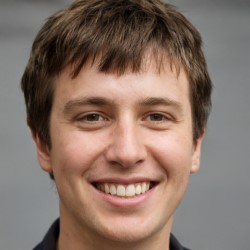 Jason Dempsey is the CEO and Co-Founder of Home City Living. After abandoning the corporate world in order to indulge his wanderlust, Jason founded Home City Living with his partner Rose to create the premier source of travel information and inside local knowledge on the web to help other would-be global explorers and seekers learn to spread their wings and fly.