Between San Francisco and Chicago, I give San Francisco the edge because of the superior year-round weather.
San Francisco is a city suitable for those who want everything to be within reach. It's relatively small to medium-sized and, although quite crowded, is a city that anyone would enjoy living in.
Chicago is more of a metropolis than your regular city. Corporates, banks, major financial institutes, you name it. It's a city where everyone is racing to be on top with little room for error.
If you're comparing both cities, we're here to help. We'll show you the key differences between both cities like size, education, economy, job opportunities, cost of living, and culture.
Living in San Francisco vs. Chicago
1. Size
Both feel like big cities, but Chicago has three times as many occupants than San Francisco.
Size-wise, San Francisco has a land area of 46.9 square miles compared to Chicago's 227.7 square miles, making Chicago around 80% larger than San Francisco.
Over 850,000 people live in San Francisco, and about 3 million live in Chicago, making Chicago's residents around 3 times the number of San Francisco's.
However, in Chicago's larger land area, approximately 12,061 people live in each square mile. San Francisco, on the other hand, has 18,635 people per square mile. So, even if San Francisco is a smaller city, the density of people exceeds Chicago's.
Despite being smaller, The colorful homes, hills, and atmosphere made San Francisco the 'world's best city to live in' according to a 2021 survey.
Yet, if you prefer a city with a faster pace and more lively people where you seldom run out of things to do, Chicago's 2.7 million population will welcome you.
Read Also: Retiring in Austin Texas
2. Weather
This comparison is a no-brainer. San Francisco is nice year-round. Chicago gets extremely cold in winter.
San Francisco's numerous beaches blessed it with relatively cold, non-fluctuating weather that stays more or less the same throughout the year. It also rarely experiences snow.
In January, the coldest month of the year, the average temperature in San Francisco is around 49.4°F. Move on to the hottest month, and you'll notice like 10 extra degrees or so. In July, the average temperature is around 62.8°F.
Chicago's larger land and more urban environment make the seasonal weather differences a lot more prominent. For example, in January, the average temperature goes below the freezing temperature at 22°F. That's why seeing snow in Chicago around Christmas time is the norm.
In July, however, the average temperature goes up to 78.5°F, which, although not that hot, is a considerable difference between summer and winter.
So, San Francisco will be perfect if you prefer more weather stability. On the other hand, if you like to live every season on its own and enjoy those snowy Christmas vibes, then Chicago could be a better candidate for you.
Read Also: Retiring in Virginia Beach
3. Cost of Living
Expect a high cost of living in both cities, but statistically, San Francisco is more expensive than Chicago.
San Francisco is the 5th most expensive city to live in the Americas, topped only by Hamilton, Santa Barbara, and New York. So keep that in mind before you decide to move there.
On the other hand, Chicago is 22nd on the list of most expensive cities in the Americas. So it's still on the expensive side but not as demanding as San Francisco.
Going back to San Francisco, the city has one of the highest taxes in the United States, around 8.5% (state and local taxes.)
Chicago's taxes are even higher. Combining the local and state taxes gives you a total tax of 10.25%.
Related Article: San Francisco vs. Austin
4. Culture
Both San Francisco and Chicago are culturally diverse. Expect stronger Latin influences in San Francisco and Irish and Italian influences in Chicago.
It's hard to talk about San Francisco without mentioning its cultural diversity. Besides the natives, you have the Chinatown neighborhood that dates back to the last century and the Latino hub in the Mission district.
San Francisco has various cultures, but it's still profoundly inspired by Mexican culture.
As for Chicago, its culture is more focused on music and art. The good thing is that its culture isn't concentrated on specific places. Instead, you can find indications of different cultures in all sorts of places like restaurants, art galleries, and theaters.
The reason is probably the diversity of the population. Only 32% of the residents are native Americans. The rest is a mixture between Latinos and other different ethnicities.
In short, if cultural diversity is high on your list, then both cities will be good selections for you.
Related Article: San Francisco vs. Phoenix
5. Traffic and Transit
Traffic is pretty rough in both Cities. If you live near the Chicago L (metro system), you'll be able to avoid the traffic, so Chicago is slightly better than San Francisco transit-wise for inner-city residents.
According to TomTom city traffic rankings, San Francisco is the 5th most crowded American city in terms of traffic and the 123rd in the world. As a result, an average resident in San Fransisco loses around 59 hours yearly.
Unfortunately, Chicago isn't much better here. In fact, it's the 6th most crowded American city, right after San Francisco. So you'd lose 55 hours a year in Chicago's traffic jams.
Luckily, both Cities have subway transportation which can save you a lot of time if you're traveling long distances during rush hour.
Still, the fact remains that both cities are full of traffic and none of them has an advantage over the other regarding this aspect.
Related Article: San Francisco vs San Diego
6. Economy and Job Opportunities
San Francisco's economy used to focus mainly on finance, tech, and tourism. Since the 1990s, although tourism is still a good economic base, the city has focused more on high-tech fields like biotechnology and medical research.
On the other end of the comparison, Chicago is one of the world's biggest financial centers and labor centers. Chicago, along with the surrounding metropolitan areas, hosts the 3rd largest labor pool in the entirety of the United States.
So, it's undoubtful that job opportunities in Chicago are abundant. However, the fact remains that most of Chicago's influence comes from heavily-financed corporates and banks.
In short, despite having fewer work opportunities in San Francisco, starting from zero is a bit easier if you choose to begin your life there.
On the other hand, Chicago is more suited for expanding your business and looking for better opportunities to develop your already established career.
Related Article: San Francisco vs. Seattle
7. Education Systems
According to Areavibes, San Francisco scores a C+ when it comes to its education system compared to a surprising F in Chigaco.
As of writing this article, Chicago's average test scores are 22% compared to California's 10% (Note that the 10% is California's score in general as the data regarding San Francisco alone is inconclusive.)
This result might come as a surprise to most people since San Francisco's education scored a C+ over Chicago's F, especially since the student/teacher ratio is more or less the same.
The reason behind this strange result is probably the number of private schools. Despite the similar range of test scores, private schools are often better rated than public schools.
Since San Francisco has around 200 extra private schools over Chicago, which might explain why San Francisco's educational system is better rated than Chicago's despite the different scores.
Unfortunately, both cities aren't the best for raising and educating children. Keep in mind that both of them are rated F when it comes to crime, making them even less feasible for raising the young.
Read Also: What Is Knoxville Known For?
Conclusion
Putting San Francisco up against Chicago, San Francisco is for you if you prefer a more stable and life with better weather all year round.If you fancy the urban life, love to take risks, and would like to find your way among the bustle of a global city, then Chicago is the place to be.Keep in mind that both cities have high crime rates, so it's always good to exercise extra safety.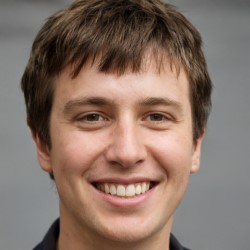 Jason Dempsey is the CEO and Co-Founder of Home City Living. After abandoning the corporate world in order to indulge his wanderlust, Jason founded Home City Living with his partner Rose to create the premier source of travel information and inside local knowledge on the web to help other would-be global explorers and seekers learn to spread their wings and fly.