San Francisco and San Diego are Californian cities with slightly different cultures. San Diego is more spacious and has better beach access, while San Francisco is often better for people seeking career advancement.
San Francisco, while small, is home to many people because of its booming economy and rich history. San Fran is loved by Americans that like exploring their town's various establishments and enjoy a high-end lifestyle.
Comparatively, San Diego is better for small families and for those who want to make it big as it offers various job opportunities. San Diego also has numerous beaches that keep the weather warm, which many people prefer.
Living in San Francisco vs San Diego
1. Size
Of all the American States, San Francisco is the 17th in terms of population, while the neighboring San Diego, is the 8th.
San Francisco may be home to roughly 850,000, yet since it covers just 46.9 square miles, its population density is quite high. For every square mile, there are around 18,000 people living in such a tight space.
On the other hand, San Diego is located near the Mexican border and its size is an impressive 325.9 square miles. San Diego is where over 1,300,000 people are, which means that about 4,370 people live in each square mile.
With the above facts in mind then, it's safe to determine that San Diego would be a better place for people who like wide, open spaces and the metropolitan feel. Others who are more used to small cities and close communities will enjoy San Francisco more.
Related Article: San Francisco vs. Austin
2. Weather
San Francisco is a little more mild than San Diego thanks to the hills that surround it and give it an insular climate. San Diego's summers are a little hotter.
Additionally, San Diego is well-known for its wonderful, sandy beaches that play a role in its climate throughout the year.
To begin with, during the year's coldest month, namely January, San Fran's average temperatures range between high to mid-50s. Compare that to the hottest month, July, when San Fran is actually quite chilly than most states as temperatures vary from 60℉ to 80℉.
However, because it isn't surrounded by mountains, San Diego may experience a warmer winter than San Fran. The weather during January averages about 55℉ to 65℉. July summers in San Diego begin at a similar range and can reach up to 70℉, but never exceed 80℉.
As it stands then, either city has the same weather with only minor differences in temperatures. That said, San Diego is arguably better for people who dislike the cold, while San Fran is the city for those who prefer mild climates.
Related Article: San Francisco vs. Chicago
3. Cost of Living
San Francisco has a higher cost of living than San Diego. In fact, San Francisco ranks fifth on the list of most expensive American cities.
San Diego, on the other hand, is the seventeenth most expensive city to live in. Housing, grocery, and health costs average similar numbers as the rest of the Golden State. San Diego rent, for instance, is 61% less than San Fran.
Factor in too, that the collective tax burden in San Fran currently stands at 8.63%, including state tax. Comparatively, San Diego's tax burden is 7.75%.
Related Article: San Francisco vs. Phoenix
4. Culture
San Diego is rather relaxing to live at. The city also gives you the best of both worlds since its culture is as buzzing as it is calming.
Since San Diego is located on the border, it's heavily affected by the colorful Mexican and Hispanic cultures.
San Francisco is also strongly influenced by Mexican customs and food. That's due to its large Hispanic population and its vivid history as part of Spanish America. San Fran is home to diverse kinds of art, music, festivals, and cuisines as well.
In short, both cities were shaped by Latino culture and as such, are always bustling with life and delicious dishes. San Diego may have a more dreamy atmosphere than San Fran, though.
Related Article: San Francisco vs. Seattle
5. Traffic and Transit
Traffic and population go hand in hand. As we've established, the population density in San Fran is higher than in San Diego.
As a result, you'll find that traffic congestion is more likely to happen in San Fran than they would in San Diego. Simply put, San Diego has fewer traffic jams than San Fran, making it easier to get around the city by car.
That said, the two Californian cities offer a variety of transportation systems that are affordable and available throughout the year. San Diego, for instance, is known for its San Diego Metropolitan Transit System.
San Fran has a transit structure as well, namely San Francisco Municipal Transportation Agency (SFMTA). Muni buses, metro cars, and trolley coaches are just a few examples to mention.
Related Article: San Francisco vs. Philadelphia
6. Economy and Job Opportunities
Most Californian cities are known for providing a variety of job opportunities, including Los Angeles, San Francisco, and San Diego. No wonder the Golden State has the largest grossing economy in America.
Let's begin with San Francisco. Because of the city's diversity, it's home to numerous, different talents and young minds. San Fran offers employment to both the white and blue collars of society. The city's key industries include financial services, tourism, and technology.
San Diego, on the other hand, due to its military influence, derives its money from other sectors, such as defense, tourism, and international trade. San Diego is a great place to fire up a small business or launch a startup company, too.
In summary, San Fran has the sixth biggest economy in all of the U.S, while San Diego is the fourth largest economy in California and the seventeenth in America.
Related Article: Seattle vs. Philadelphia
7. Education Systems
This element is especially important for those of you with children whom you want to enroll in a great, educating environment that you can trust. Luckily, both San Fran and San Diego offer incredible education systems.
On one hand, San Fran is home to Oakland and Hayward schools that nationally rank third best in education with 81% of people pursuing a college degree afterward. Additionally, San Fran has equally the same number of public and private schools.
When it comes to San Diego though, Carlsbad schools are fourth in California in terms of school quality. In fact, 60% of these students go on to complete their studies with a strong 44% getting their Bachelor's degree.
As for the average SAT test scores, San Diego's range from 1270 to 1480, while San Fran is roughly 1233. To summarize, either city would be a great choice to educate your children and ensure a bright career for them.
Conclusion  
In conclusion, it seems that San Diego would be the better option for people who want to move to a colorful, big city with fast traffic and vibrant cultures. San Diego is home to enriching Mexican and Hispanic cultures as well as their delicious cuisines and great music. San Fran, on the other hand, is the preferred city of single people who enjoy multicultural communities, mild climates, and diverse nightlife activities. The cost of living in San Fran can be quite high, but that's only due to its booming economy and variety of job opportunities.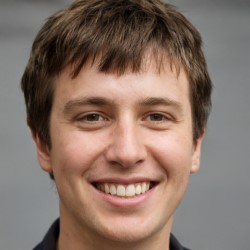 Jason Dempsey is the CEO and Co-Founder of Home City Living. After abandoning the corporate world in order to indulge his wanderlust, Jason founded Home City Living with his partner Rose to create the premier source of travel information and inside local knowledge on the web to help other would-be global explorers and seekers learn to spread their wings and fly.