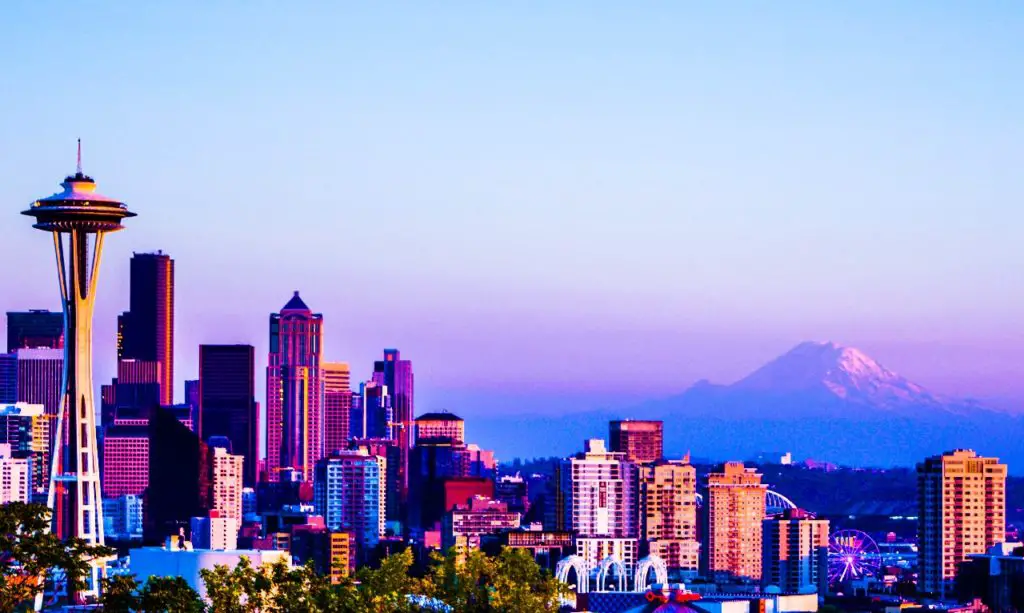 The main difference between Seattle and San Diego is the climate. San Diego is much warmer year-round whereas Seattle is milder and rainy for much of the year.
Seattle is also a much smaller city that's less culturally diverse.
However, both cities have a modern west coast atmosphere. While in San Diego you're likely to spend your recreation time by the beach, people from Seattle will more likely spend weekends hiking and skiing in the great nearby mountains.
Related: Pros and Cons of Living in San Diego
Seattle vs San Diego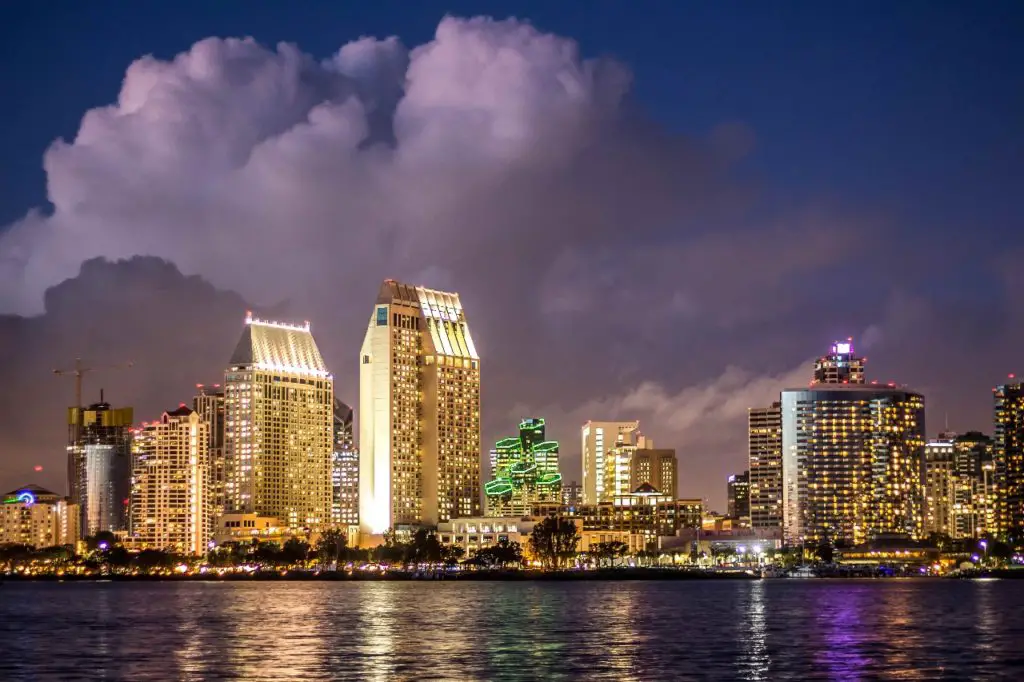 1. Location and Population
| | San Diego | Seattle |
| --- | --- | --- |
| Population | 1,400,000 | 750,000 |
Seattle and San Diego are both west coast cities, but Seattle is right up near the Canada border whereas San Diego is down near the Mexico border.
Seattle is located in the Pacific Northwest region of North America. The population of the city is estimated at about 750,000 people. 
San Diego is located along the Pacific Ocean in Southern California. It is about an hour south of LA and sits right up against the Mexico border. The city covers 1,317 square miles and had a population of about 1,400,000 people.
2. Cost of Living in San Diego vs Seattle
| | San Diego | Seattle |
| --- | --- | --- |
| Cost of Living Rank (Most to Least Expensive) | 25th in North America | 10th in North America |
Seattle is, on average, more expensive to live in than San Diego. However, both cities have a high cost of living compared to many inland cities like Austin and Phoenix.
In recent years, the real estate market in Seattle has become extremely competitive. There are several factors contributing to this including the growth of the tech industry, and the influx of new residents from California and elsewhere.
As a result, prices for homes and rental properties have increased significantly over the past few years.
There are two main types of neighborhoods in Seattle: residential areas and commercial districts. Residential areas tend to be older and smaller. They are built close together and are characterized by single family houses. Commercial areas are usually newer and larger.
San Diegans do also deal with a high cost of living, but you'll often hear them saying "at least it's not LA!" San Diego is, in general, a cheap city alternative to its big brother to the north.
More expensive suburbs like La Jolla will quickly start to raise the cost of living, but neighborhoods to the south-east of the city center tend to be a little more affordable. Nevertheless, housing costs are rising quickly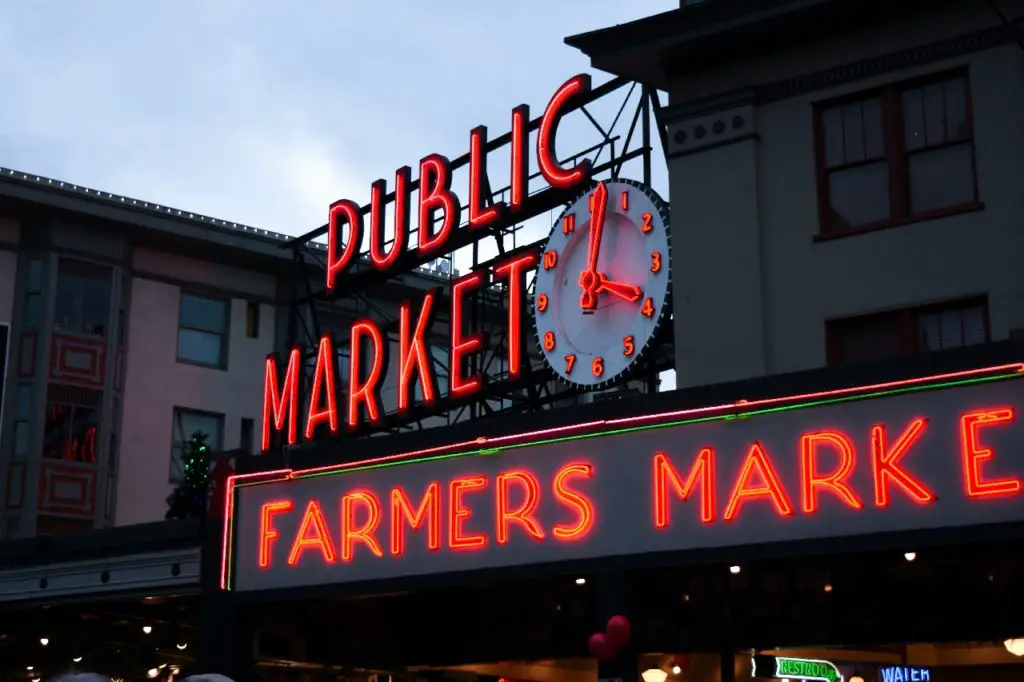 3. Weather and Climate
| | San Diego | Seattle |
| --- | --- | --- |
| Avg. Annual Inches of Rain | 12.0 Inches | 39.3 Inches |
| Avg. Annual Inches of Snow | 0 Inches | 6.3 Inches |
| Avg. Jan High (Mid-Winter) | 66°F | 48°F |
| Avg. July High (Mid-Summer) | 77°F | 77°F |
Source: Current Results
San Diego has more sunshine and generally year-round warmer weather than Seattle. In Seattle, expect a lot of drizzly rainy weather.
Throughout history, Seattle has been notorious for its rainy climate and is often called "the rainy city". The average annual rainfall in Seattle is approximately 39 inches. Seattle gets more precipitation than any other major U.S. city except New York City.
As a Seattle local, I can tell you there seems to be an endless drizzle of rain rather than heavy rainfalls.
However, this does not mean that the weather is always wet or cloudy. Although there are many days when the sky is gray, there are also plenty of sunny days. Seattle is known for its mild winters with one or two falls of snow each year. 
San Diego summers feel really comfortable. While there is plenty of sunshine, the coastal breezes usually keep the weather nice (much nicer than, for example, nearby Phoenix AZ which has still hot summers). Similarly, during the summer months, the air quality is generally good because of the marine layer which brings cool ocean winds into the area.
4. Lifestyle
Both San Diego and Seattle are known to be cities with very active, outdoorsy people. However, San Diego is more water-oriented while Seattle is more mountain-oriented.
San Diego prides itself in being a laid-back coastal city. There is a great culture of surfing up and down the coast (but do check which beaches are best for surfing and which are more swimming, fishing, or family beaches.
Seattle, by contrast, is more focused on being a city for business people and those who like to get out to the mountains. The nearby mountains (Mount Rainier, and a bit further north, Mount Baker) have excellent hiking opportunities in the summer.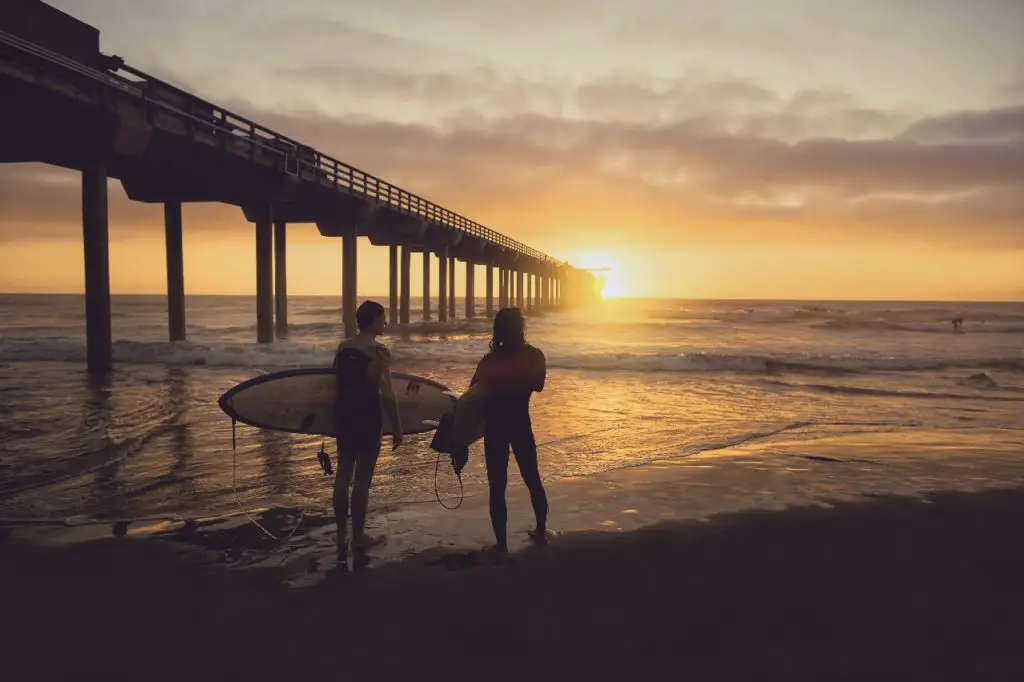 5. Food Culture
San Diego has a stronger Mexican influence in its cuisine while Seattle has a strong coffee culture.
Being a more diverse city, San Diego enjoys some great ethnic foods. At the top of the list is their affordable and delicious taco trucks that pop up around the city. By contrast, Seattle is better known for its cafe and coffee culture. Supposedly, Seattle has the best coffee in the country.
One area of convergence is the craft beer culture. Both cities have some good craft beer around, but I'd give San Diego the win by a hair (they actually claim to be the craft beer capital of America).
6. Economy
The economy of Seattle is heavily based on technology. Seattle's largest employers are Microsoft Corporation, Amazon.com, and Expedia Inc.
Other popular Seattle-based companies include Starbucks Coffee Company, Nordstrom, Boeing, Costco Wholesale, and Alaska Airlines. In addition to these large corporations, many small businesses have grown up around them.
The economy of San Diego is heavily reliant on the military bases in San Diego. There are military and naval industries built around the bases. There is also a lot of medical industry employment around the city.
7. Traffic and Transit
Both Seattle and San Diego are heavily car-centric cities. Neither has an excellent public transit system. Personally, I'd want to own a car if I lived in either city.
According to Tom Tom's traffic data, Seattle has a worse time with traffic than San Diego. Their rankings are 8th worst in the country (Seattle) and 25th worst (San Diego).
The other reason I'd want a car in either city is that many of the lifestyle attractions are outside of the city. San Diego has some great beaches heading north toward LA and great coastal drives which are worth a visit. Similarly, you'd need a car to get out to the mountains from Seattle.
8. Education and Crime
Overall, San Diego is statistically a safer city. It's actually (statistically) one of the safest large cities on the west coast.
In recent years, crime rates in Seattle have spiked. According to Area Vibes, Seattle's crime rates are 134% above the national average. By contrast, San Diego's are 12% below the national average.
However, Seattle does have superior test scores and graduation rates.
Seattle's test scores are 25% above the national average while San Diego's are right on the national average. So overall, both cities have decent education systems but Seattle's wins by a margin.
More City Comparisons
Seattle vs San Diego: Which is Better to Visit?
If I had to choose a city just for a weekend visit, it would be San Diego. It simply has more attractions for tourists.
Seattle's main attraction is Pike Place Market. After that, you can try out the space needle. But, that's about it for major attractions. Seattle is a pretty sleepy, dreary city overall.
San Diego, on the other hand, has great beaches to visit in summer, plus some great attractions around the Balboa Park area and stretching toward the sea from the park. Attractions include Sea World, the zoo, and the famous acquarium.
Conclusion
In our opinion, we think that if you're looking for a new city to call home, you should consider what is best for your specific lifestyle. Both cities offer incredible opportunities and different slices of culture that will change and enhance your life – the difficulty is working out which one is right for you! 
We hope that this guide has given you most of the information you need. Cities are complex places to work out, and the only real way you can find out if they're right for you is by visiting them and doing additional in-person research! We hope that you find your perfect city sometime soon, and if you still have questions check out our FAQ section below!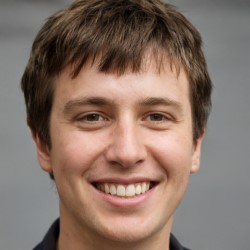 Jason Dempsey is the CEO and Co-Founder of Home City Living. After abandoning the corporate world in order to indulge his wanderlust, Jason founded Home City Living with his partner Rose to create the premier source of travel information and inside local knowledge on the web to help other would-be global explorers and seekers learn to spread their wings and fly.